Week Twenty: Did the Queen Have a Secret Plan for Prince Harry? Plus, test your Silver Screen know-how and try our new Gogen Word Puzzle!
It seems that when Her Majesty began noticing the discomfort of his grandson - and his new wife - in the media spotlight, she began working on a plan, based on her own past experiences... Royal Watch! Meghan & Harry: What Could Have Been…
They were said to be some of the happiest years of the Queen's life – the years she spent living in Malta as a newlywed. Their home on the Mediterranean archipelago was the only place outside of the UK that her Majesty ever called home.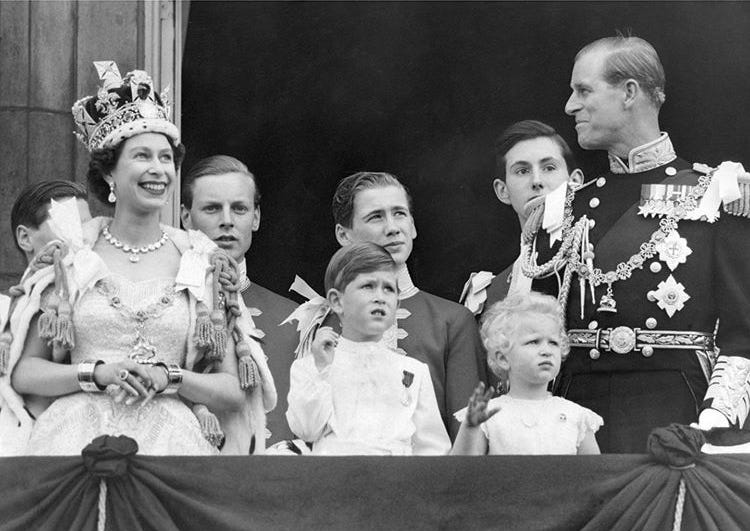 (The Coronation of the Queen in 1953)
When the Queen married Prince Philip at Westminster Abbey on November 20 1947, there was still another great love of his life that he remained committed to – the British Navy. So, in 1949 with the blessing of George IV, Philip returned to active naval service, as a second-in-command of HMS Chequers, leader of the first destroyer flotilla of the Mediterranean Fleet based in Malta.
Prince Charles was one year old and the pair left him in the care of his grandparents while they embarked on an adventure – one where they got a true taste of what it was like to be a regular civilian. A close friend of the Queen, Lady Pamela, once described those years as "magical days of endless picnics, sunbathing and waterskiing. It was the only place that she was able to live the life of a naval officer's wife, just like all the other wives."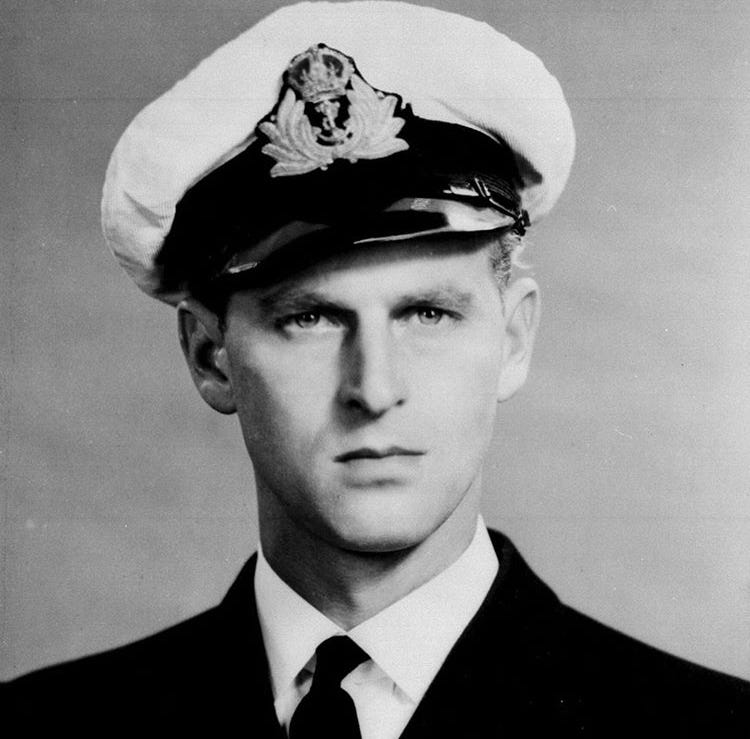 She carried out the odd engagement while in Malta, but for the majority of her days she led a very normal life, shopping for groceries, exploring the island, getting her hair done and hosting tea parties for the other wives.
The Queen has never forgotten those years and the impact they had on her, and Prince Philip. Which is why it comes as little surprise this week to learn that she had a similar plan mapped out for her grandson, Prince Harry.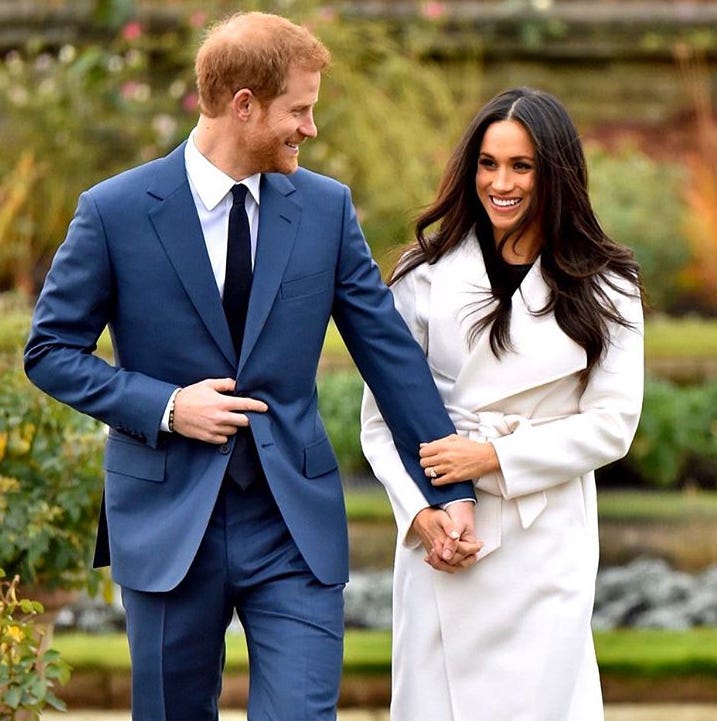 In a new book, Battle of Brothers, written by Robert Lacy (who was a historical consultant on the royal Netflix series, The Crown), reveals that before Prince Harry and Meghan Markle announced their intention to leave the royal family, she had been working on a sabbatical for the pair – acutely aware of the pressures the young couple faced and their longing for a more "normal" life. She was reportedly looking at offering them a residence in South Africa for at least a year or two.
"Modern South Africa, with its black-majority rule, could be just the spot – and the couple themselves seemed interested by the notion," writes Robert.
"Their relationship had taken flower in Africa after all, so maybe it, or somewhere else in the Commonwealth might provide their next step. Johannesburg could be their Malta."
But alas, it wasn't to be. Robert believes relationships were already far too frayed by that point – with many of the staff at Buckingham Palace left "hopping mad" by the behaviour of Meghan Markle.
Apparently one event that grew ire from many at the Palace was Meghan's involvement as Guest Editor of the September issue of British Vogue. According to the magazine's editor, Edward Enninful the process took seven months and was "intensive, filled with meetings, phone calls, texts and emails." During that time, Meghan also gave birth to her first child, Archie.
But back at the Palace, her dedication to appearing in the magazine, as opposed to her time spent carrying out royal commitments did not go unnoticed. She carried out less than one engagement a week over that time – just 22 in total.
"Why had this 'powerhouse' recruit to the highest echelons of the House of Windsor spent seven months labouring so intensively on behalf of British Vogue – entirely unremunerated it must be emphasised – while doing hardly any public work at all for the British Royal Family," writes Robert.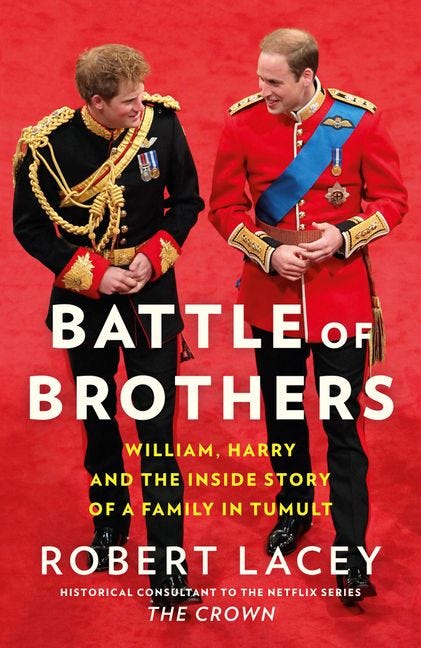 Battle of Brothers: William, Harry and the Inside Story of a Family in Tumult (HarperCollins RRP$49.99) goes on sale this week.
---
Brain Test! Solve this tricky Gogen by Andrew Reid!
Add the 25 letters between A and Y in the alphabet to the grid below. Each one should appear exactly once - I've helped you out and placed a few in the grid to start. When you have finished, you must be able to spell the following words moving horizontally, vertically or diagonally around the grid:
AXE, BRICK, CROWD, FIGHT, GAS, JAM, NOD, PLUG, QUICKLY, SAVED, SMUGLY.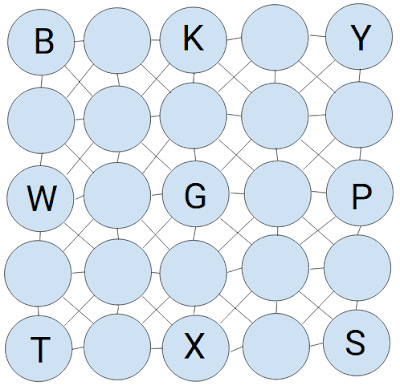 Feeling a bit confused? Have a look at last week's puzzle - here - as well as the solution - here. Good luck!
---
Ladies of the Silver Screen Quiz
In which film did Meryl Streep star opposite Alec Baldwin and Steve Martin?

Which three actresses made up the club in The First Wives Club?

Who played Diane Keaton's two love interests when she found herself in a love triangle in Something's Gotta Give?

Where was Nicole Kidman born: Sydney, Hawaii, Brisbane or Kentucky?

Who did Julia Roberts play in Eat Pray Love?

Sally Field played Tom Hank's mother in Forrest Gump. In real-life, what is the age gap between the pair: 10, 20 or 30 years?

What was the name of the TV sitcom set in New York that co-starred Helen Hunt and debuted in 1992?

Which actress was born Neta-Lee Hershlag?

True or False: In the movie Walk the Line, where Reese Witherspoon starred as June Carter Cash, opposite Joaquin Phoenix's Johnny Cash, Reese did all her own singing, including a concert performance in front of a crowd of 600?

For what film did Sandra Bullock win an Oscar?
Keep an eye out for the next newsletter for the answers!
---
Coming to your inbox this week: Nici's Delightful Jam Drops!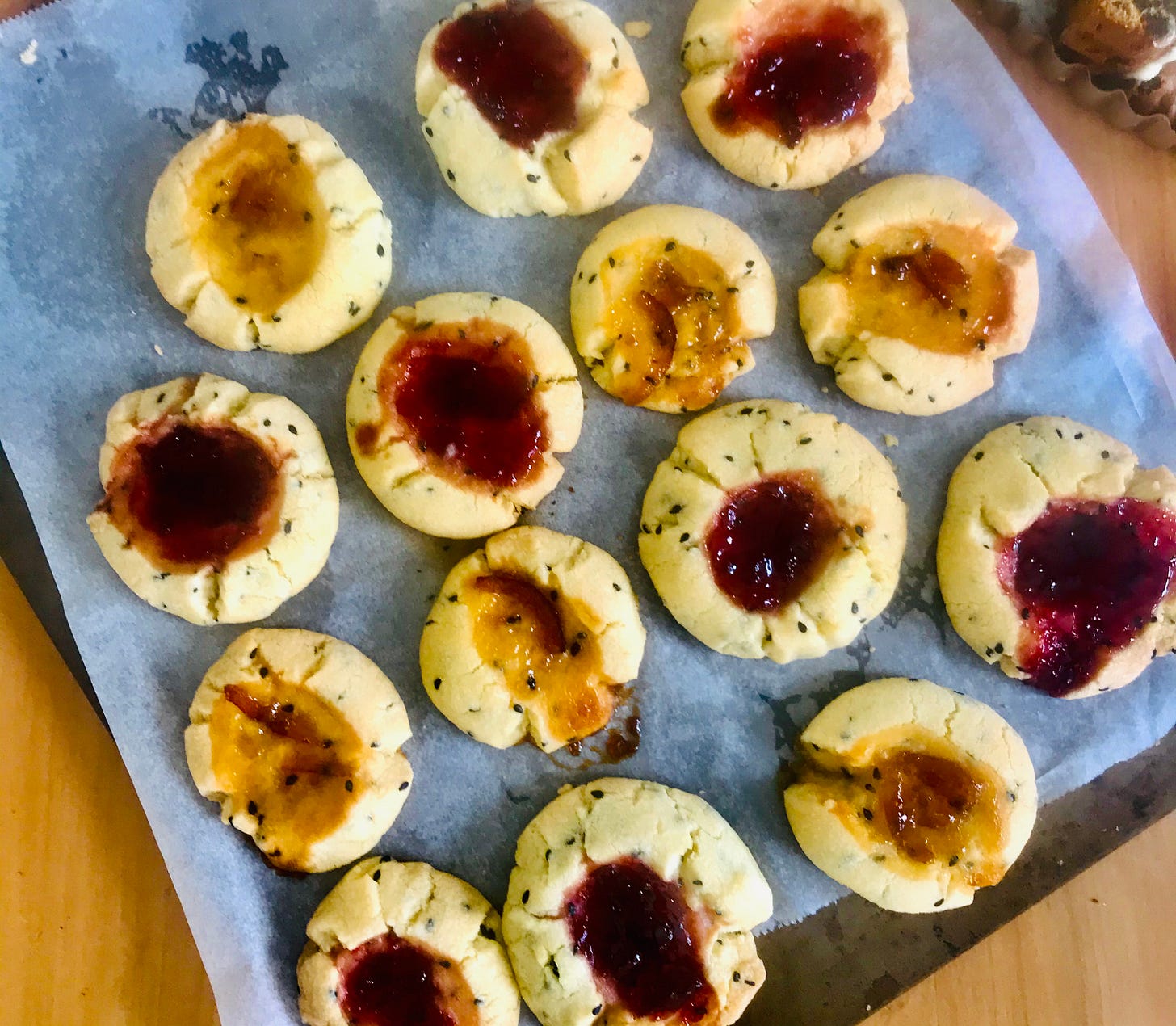 Need a little afternoon pick-me-up? Nici has got you sorted with this little recipe!
Until then, we hope you have a wonderful week - make sure you leave us a comment, or hit reply on this email with your thoughts and suggestions.
Talk soon!

Alice, Kelly & Nici x