Week One: 'The One & Only Chocolate Cake'
Nici Wickes shares her favourite chocolate cake recipe and why it's the only chocolate cake recipe you'll ever need. "A chocolate cake always brings comfort and there's never a wrong time for a chocolate cake – it's the little black dress of baking."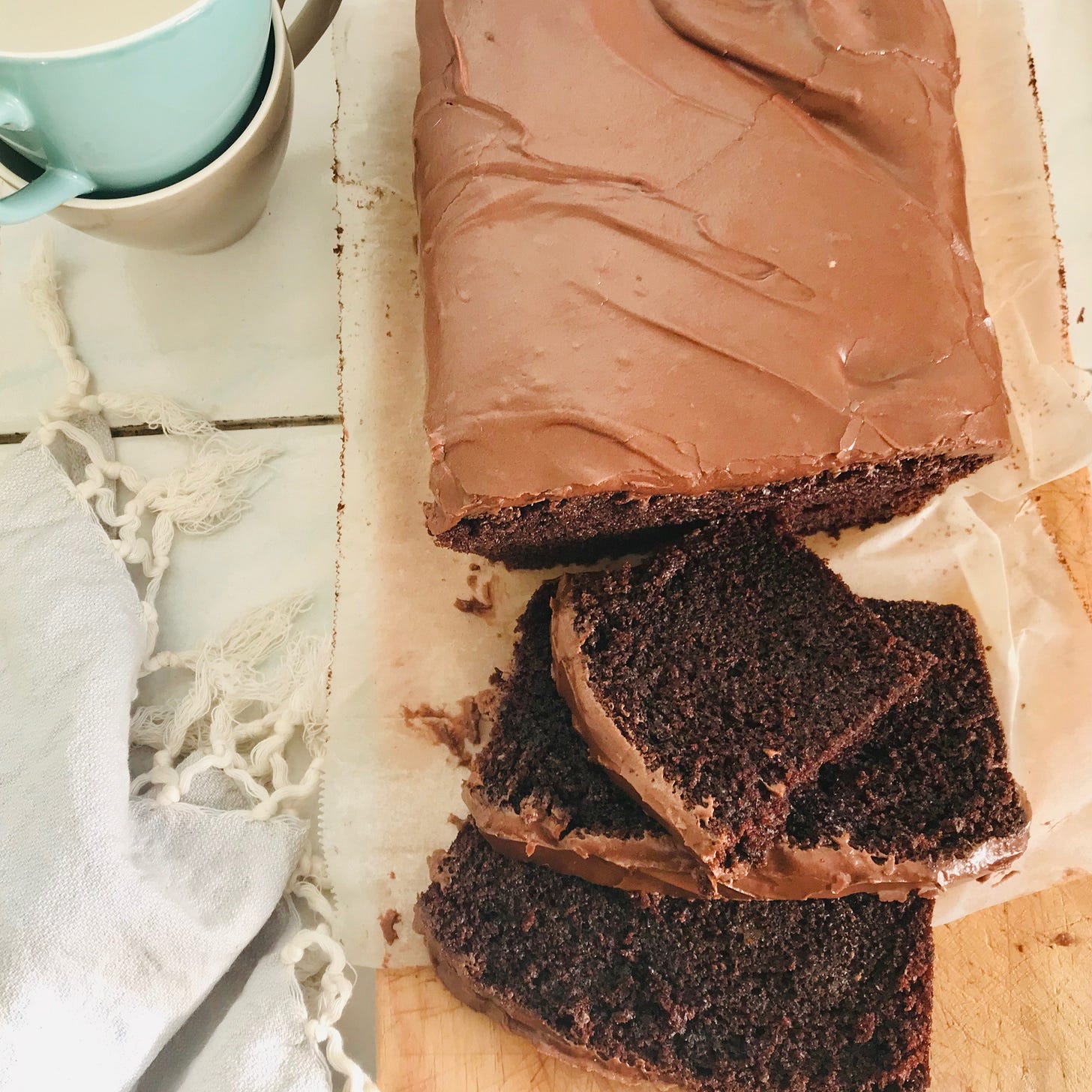 The One & Only Chocolate Cake
There are so many versions of chocolate cake. Trust me, ignore them all except this one! I make it for special occasions and for everyday eating. If a friend needs cheering up – heck, if I need a pick-me-up – I turn to this ultimately comforting cake. It's rich and moist and I like that it can be made in whatever shape you please. I favour a loaf shape as it cuts so well (and somehow brings a sensible-ness to the decadence) but you can make it in a round tin if you prefer. I've lavishly iced mine with a gorgeous milk chocolate icing (hint: the sour cream takes it to the next level) but you can leave it plain and it's just as tempting. And guess what? It's a one-bowl wonder and you've got to love that!
MAKES: 10 -12 slices
INGREDIENTS
2 cups self-raising flour (or 2 cups plain + 1 tsp baking powder)

1/3 cup cocoa

1 tsp baking soda

1/4 tsp salt

2/3 cup cooking oil (or use a mix of oil and melted butter)

2/3 cup natural yoghurt

2 small-medium eggs

1 cup white sugar

1/3 cup loose-packed brown sugar

2 tsp vanilla essence

2/3 cup strong coffee (or use Milo or just boiling water for a kid-friendly version)
MILK CHOCOLATE ICING
1 cup icing sugar

2 heaped tbsp cocoa

2 tbsp butter

2 tbsp milk

1 tbsp sour cream or cream cheese
METHOD
Preheat oven to 160 C fan bake. Grease and line a 22cm loaf tin (or 20cm springform tin).

Place all the ingredients, except the hot coffee, in a large bowl of a standing beater and beat to just combined. Add the hot coffee and beat for one minute.

Scrape into the prepared tin.

Bake for 55 minutes or until a skewer comes out clean. I like to rotate the cake once during cooking to ensure it cooks evenly, with a flat top.

Once cooked allow cake to settle for 15 minutes in the tin before removing and allowing to cool completely.

Mix all the icing ingredients together until blended smooth. Swirl it over the cooled cake and set aside until set.

Slice & eat with a cuppa!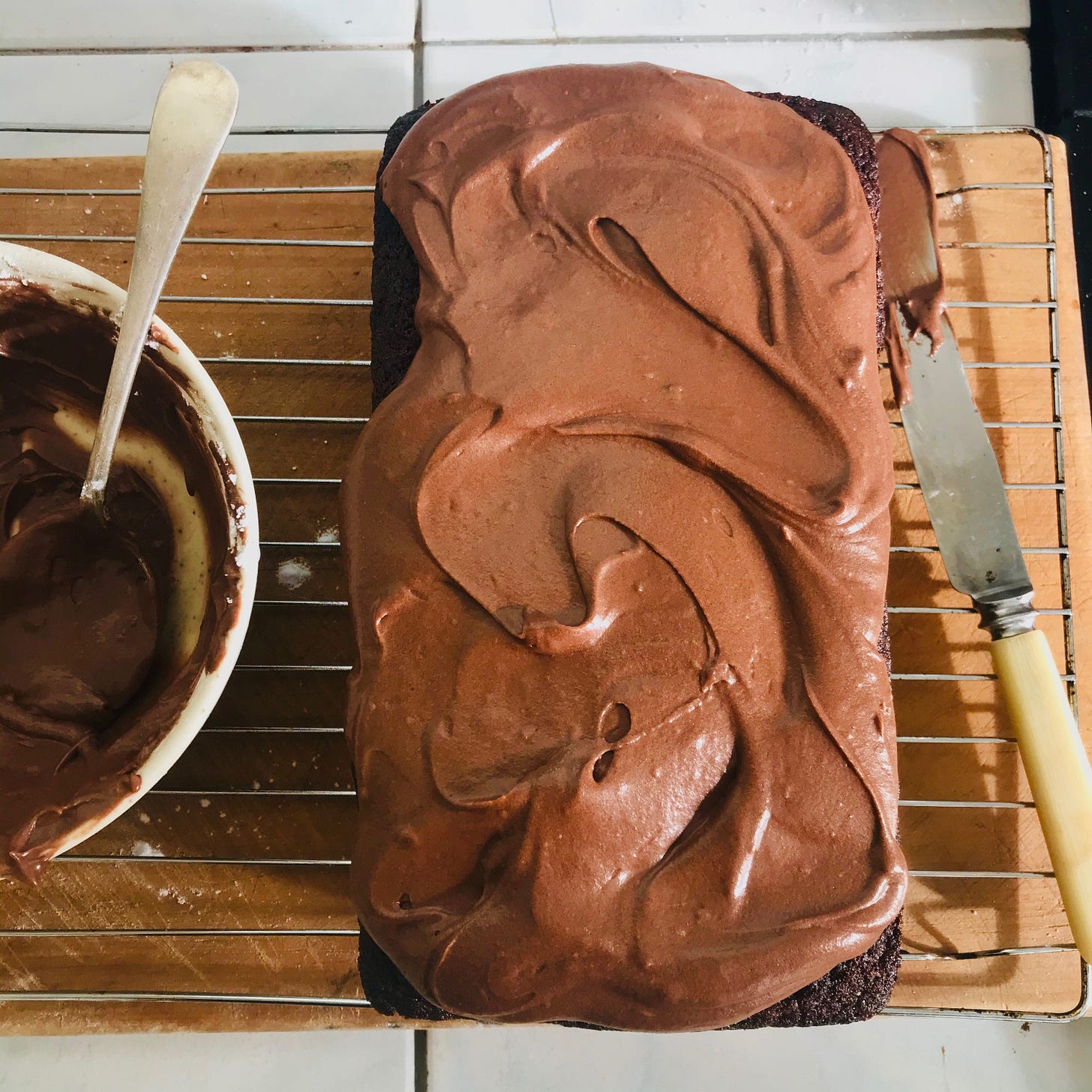 ---
Missed yesterday's edition? Click here to check it out online now!
Yesterday's Trivia Answers:
1. Prince Charles. 2. Bay of Plenty. 3. Ryan Bridge. 4. Mary-Kate 5. Hilary Barry 6. See you soon 7. Walked 100 laps of his garden 8. Queenstown 9. Matty McClean 10. Eleanor Catton.
We'll talk again soon! In the meantime, do send us an email with your thoughts - simply reply to this email, or, if you're reading online, leave a comment below. And if you are reading online, do yourself a favour and start subscribing. Right now it's free! Just hit the button below.
Have a lovely day!
x Alice, Kelly & Nici