Week One: Nici Wickes, Harry & Meghan, Queen's Birthday Gardening Projects
Welcome to our first edition of A Quiet Cuppa! Put the kettle on, it's time for a catch-up with old friends. Welcome!
We've missed you! We're so pleased to have your company again.
It's been nearly two months since the company that owned New Zealand Woman's Weekly closed its doors and in the time since, the three of us - Alice O'Connell, Kelly Bertrand and Nici Wickes - have very much missed catching up with you. It's that connection that we've missed most - so we got together, and thought, 'Well, why does that have to come to an end? Let's keep talking!'
And so A Quiet Cuppa was born. We want to bring you stories about wonderful Kiwis - from well-known faces, to every-day NZers doing extraordinary things. We'll keep you up to date on what's happening with the royals, serve up delicious recipes - whether it's what to cook for dinner for the family or a serving of one, or baking to fill the tins! - expert tips on gardening, travel and health, plus some fun puzzles and trivia!
Serving this all to you over email is a different way of doing things, we know - we're learning too! - and we'll be here to help you along the way. Most weeks you'll get a newsletter like this one, plus a recipe email - and every now and then a bonus one. We want to hear what you're enjoying and what you'd like to see more of and it's easy and fast to get it touch, just hit reply on this email, or leave a comment if you're reading this online. And if you are reading online, make it easy for yourself and subscribe now! Right now it's free! Just hit the button below.
But for now, let's get on with things! We very much hope you enjoy this first edition - we've got lots more fabulous stories in the works and are looking forward to sharing them with you. Enjoy!
In today's edition:
Sit Down For A Cuppa With…. Nici Wickes!

Royal watch! Harry and Meghan: Two Years On, And Their Troubles Are Far From Over.

In The Garden: Leigh Bramwell's Tips For Queen's Birthday weekend.

Test Yourself! Today's Trivia.

Sit down for a cuppa with… Nici Wickes!
It's our first newsletter, and who better to catch up with and get to know a little more than our own resident food editor Nici Wickes!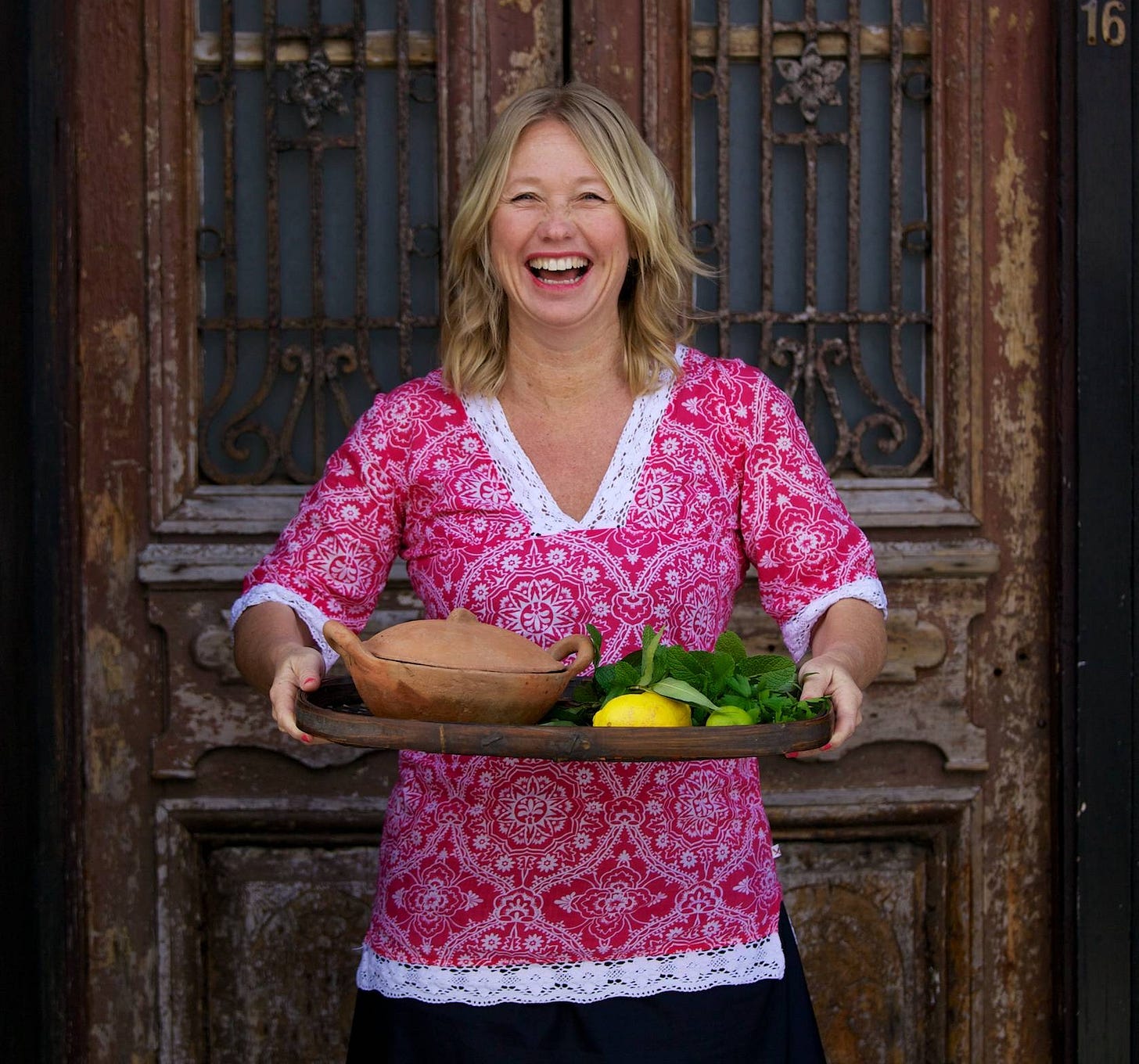 Nici, a trained chef, has become a well-known face in the culinary world despite the fact she's only technically been working in it for a little more than 10 years. But, what a decade. Nici started her foodie career writing restaurant reviews for Viva and the New Zealand Herald, then hosted a very successful TV series, World Kitchen. After that, she published several cookbooks before taking up the role as Food Editor at New Zealand Woman's Weekly for five years. 
Today, we're chatting at her home in Port Waikato where she has her hands curled around a warm cup of peppermint tea. Had we called in this morning, it'd have been a piping cup of decaf coffee – Nici loves the ritual of a morning cuppa, but not so much the effects of the caffeine! The trick with decaf, she tells, is to buy a good quality one (she serves up Hummingbird decaf plunger coffee to anyone who visits and no one is any the wiser!).
Nici, we're finally able to meet face-to-face! How was the experience of lock-down for you?
When it all started I faced that rather scary reality of what might lie ahead – it would just be me and my cat! But I'm lucky, I live in such a beautiful community, the neighbours are very caring, so I knew I could do four weeks on my own. One of the ways I coped was reaching out to a friend who is on her own down here too, so we had an agreement we'd check in with each other each day via a text, call or a walk by. After about two or three days, I knew it was going to be okay.
What saved your sanity?
Two things held me steady: I walked down the road to my beach every day, and the second, right from the first night when I went to cook dinner, I set my phone up on the windowsill and I talked to that as if I was cooking for other people. That turned out to be a series of 76 videos, which I put up on Instagram and Facebook, and for me that was enough company! I quickly found they had some resonance with people – I didn't dress up for them, some days I was in my dressing gown and while most days I was happy there were tears some days too. I remember thinking for the first one, 'should I put some foundation on or brush my hair?' [Laughs] But no, I just did them as I was. People cooked the recipes, I got comments, I got photos of things people had cooked, people said they were really easy to follow and inspiring and funny (I didn't realise I was being funny, but apparently I was!). In the end I didn't feel diminished by the solitude, I felt expanded. 
Of course, you had a tricky start to lockdown…
Yes, at the beginning of it I lost my job at the Weekly. I remember that day I walked up  the hill with a real sense of disbelief and grief… and a bit of resolution about it as well, which I've really hung on to throughout everything. I really love that I got almost five years with the Weekly and that just feels like such a treasured time, working with my mum each week creating recipes for our dear readers.  Like lots of New Zealanders out there at the moment I've had to say goodbye to a job I love. But when it comes to work, I don't dwell on it, I think, 'okay, if this is what is being asked of me, now is the time for change'.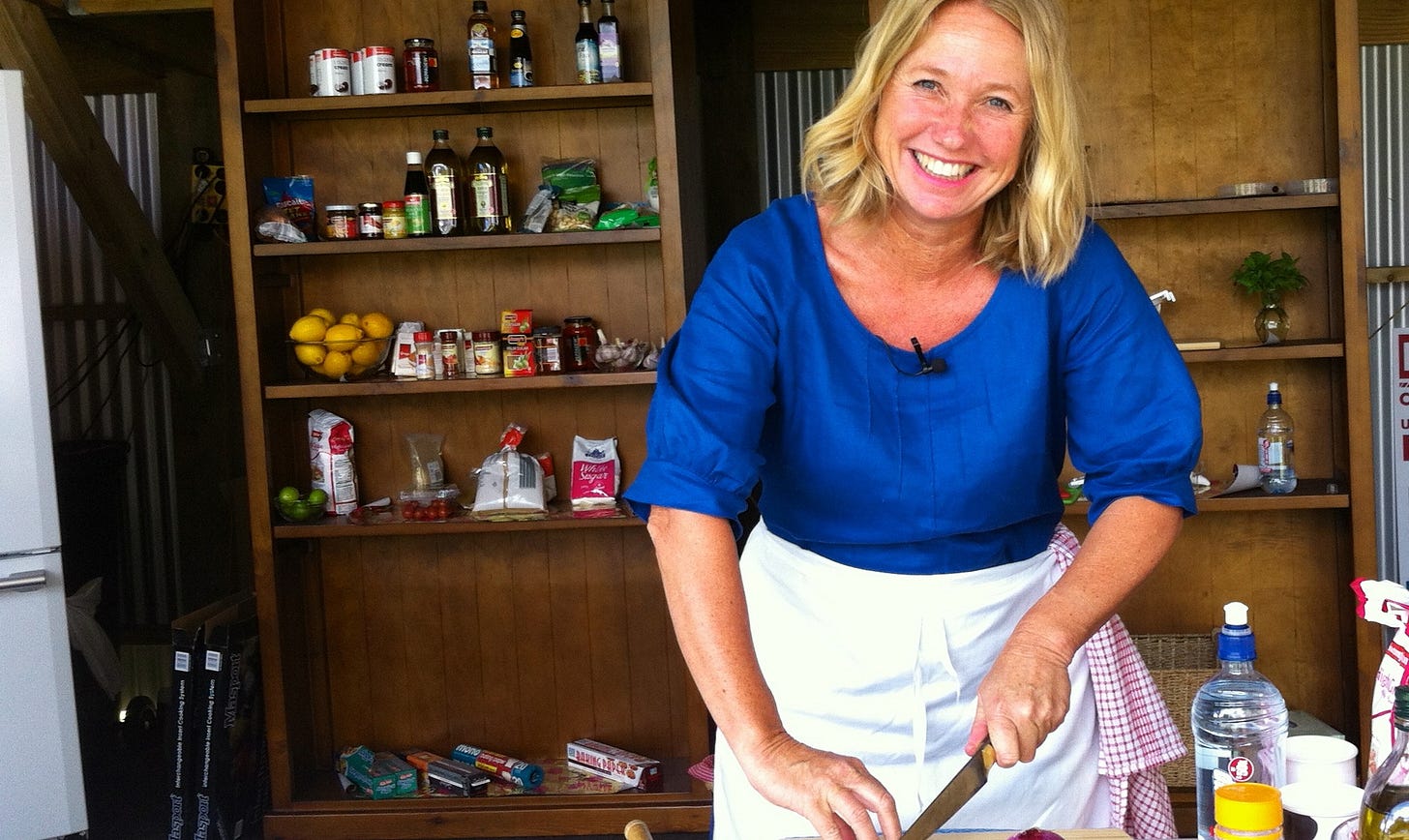 Where does that resilience come from, do you think?
Definitely from my parents, they don't dwell on the past, they look forward – they're both in their eighties and they still do that – they don't stagnate and they're very much optimists. I never dwell on work too much – I mean this is the first time a job has left me! [Laughs] – but I've always looked to what is next with a real sense of hope. I wouldn't say it's the same for personal or romantic relationships though. I dwell on the ending of those for a very long time. I'm currently single but I've had partners in the past and when those relationships have ended, I've really retreated. So I know and understand that feeling of being stuck and taking a long time to recover – I'm sure there will be people out there who perhaps feel that way about losing a job. I also played a lot of sport when I was young and you get really used to winning and losing – I mean, I never became an Olympian, did I, so I got that experience of losing early! 
Ha! Did you always know you'd end up working in the food industry? You gained degrees in Physical Education and Psychology at Otago University, but instead moved into the corporate world. Did you expect you'd make another change?
I never really thought I would be able to! There was always a strong theme of food in my life. Working in that corporate world - I enjoyed it, but I also found it quite stressful, and having to get dressed up for work and all that sort of thing didn't feel very natural for me! Everything really changed for me when I was about 40 and took a leap of faith to leave the corporate world and focus on my love for cooking. I never looked back really and I feel as though it's given me the encouragement that I like to share with others, that it's never too late to change careers. It was entirely possible to do something completely different no matter your age!
Are we right in thinking your passion for cooking came from your mum and grandmother?
Yes! I'm so grateful to Mum and Nanna for letting us in the kitchen and make a mess. Mum had five daughters and we were all very keen to be in there and baking. I realise now that mum was very tolerant of kids cooking in the kitchen. My grandmother was an amazing cook and she was a long way ahead of her time. Every Sunday we would travel from our home to my mum's parents - we'd get there about 2pm and on arrival she would have cupcakes and freshly fried oysters. We were a family of seven and we were like locusts. It would culminate in dinner – it was like a buffet every single time: there would be sweet and sour pork, roast lamb, or a lamb curry with apple and raisins in it, there would be salads, potatoes, fruit salads, trifle and shandies would be drunk. It was amazing. And then we'd be loaded up with all this food and I always remember us driving home in the Holden across town and you'd be so full of food. She was very competent and Mum (pictured below!) inherited that as well – and despite cooking for seven each night, she never tired of it. And neither do I.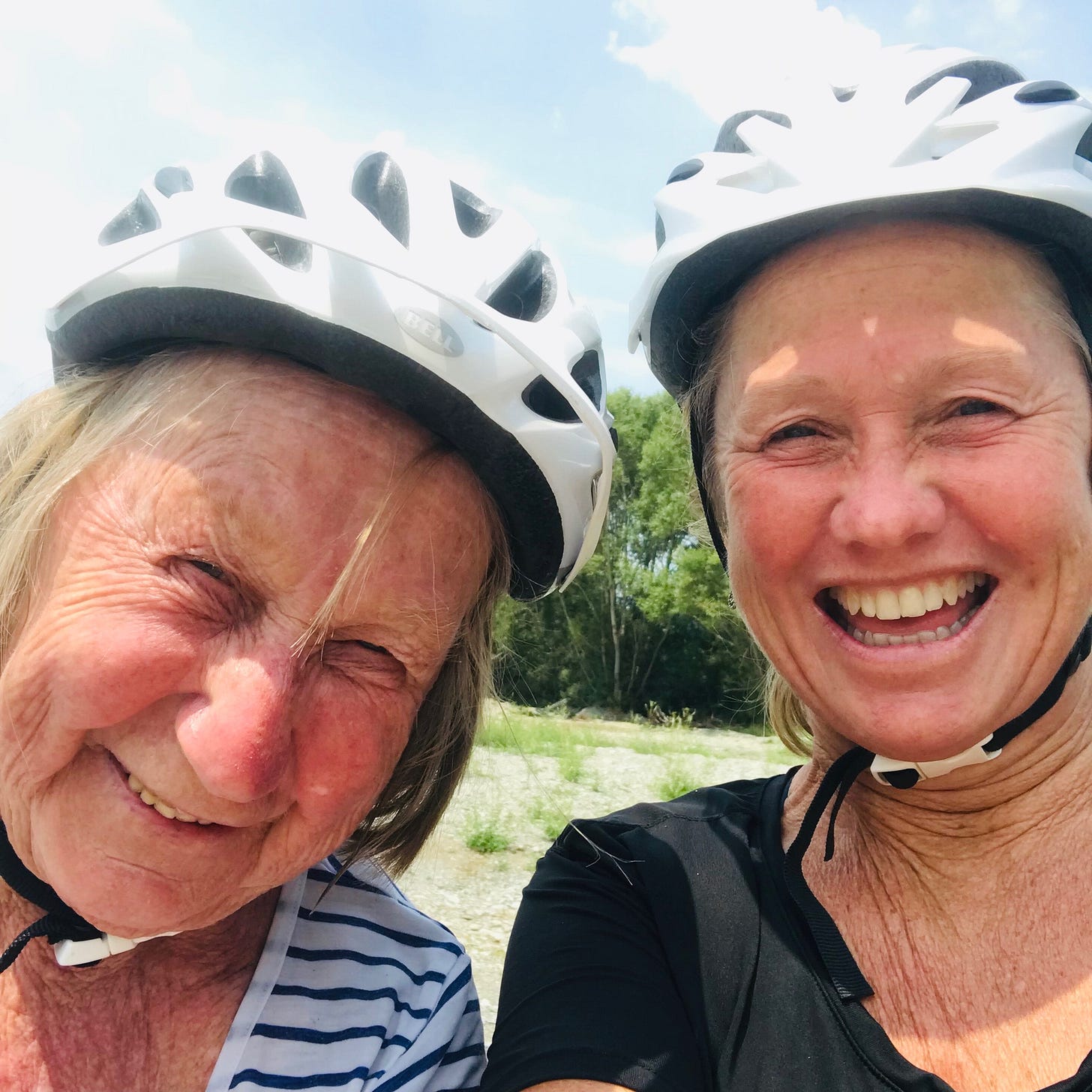 Is there anything you miss from your grandmother's era of cooking? 
I miss a bit of the simplicity. A lot of baking now has more sugar in it than I reckon Nanna and Mum used. Even now if we're looking at a recipe and it's got more than a cup of sugar in it, Mum will say, 'Oh that's far too much, we'll cut that down!' I miss the honesty of all those old slices, the lamingtons, butterfly cakes, the custard square. It was really good, honest baking, it wasn't all about the frosting and the froufrou! Throughout my five years at the Weekly, on our photoshoot days Mum would make her baking and I'd say, 'should we drizzle a bit of icing on it?', because, of course, I was thinking about what it would look like, and Mum would invariably say, 'it doesn't need it!' It never mattered how anything looked, Mum's was always the favourite by taste on the day.  I also love that in their era it was about cooking from scratch. That's very much how I cook. I mean, when I look in most people's kitchens it looks like a lot of packets in there – as opposed to what I like to refer to as ingredients which you then make something out of! [Laughs|
What can we expect from your recipes in A Quiet Cuppa?
I'm going to inspire people every week with something that they will really want to cook for a meal, or for that bit of baking they need, that dessert to eat – even if there's just one or two of you. You should still be able to eat something lovely and delicious. It's going to be good, honest cooking. I think what I really notice, people – even wonderful cooks – what they lack is inspiration. You have to think of something every night – it might be the kids, or the husband or whoever, asking, 'what's for dinner tonight?' I'm really hoping to take care of that question – or the other one, 'what shall I bake?' Generally people will have all of the ingredients in their fridge, pantry and freezer – that's what I get told by people, 'wow, I had all the ingredients in my cupboard and I made it and it was fantastic.' I'm about encouraging people – I never set people up to fail. My recipes are always well tested and they're just ones that don't require exacting technique – if you leave it in the oven too long because you forgot about it, it's going to be fine!
We like the sound of that! To finish up Nici, if you could have a cuppa with anyone, who would it be?
My grandmother. She's not with us anymore, but gosh I'd love to sit down with Nanna and talk about food. Even though she was really into food, we never talked about it! She died when I was 18 and I wish now I could just sit and talk endlessly with her about recipes and food. My goodness, I would love that.
---
Royal watch!
Harry and Meghan: Two Years On, And Their Troubles Are Far From Over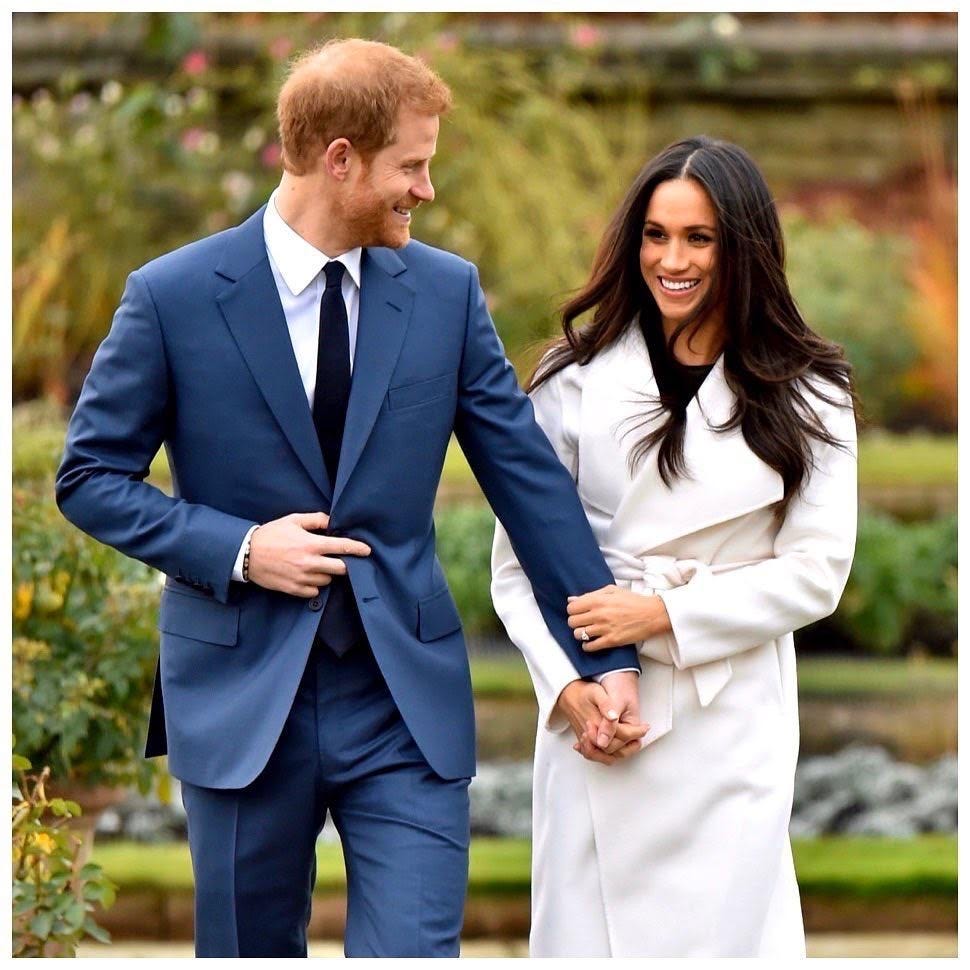 Who would have thought we'd end up here? 
It was two years ago this month that Britain's beloved Prince Harry married his love, American actress Meghan Markle in a fairytale ceremony at St George's chapel in Windsor. 
It was a ceremony filled with fusion - British and American, tradition and modernity, English nobility and Hollywood's brightest. 
How on earth could it have gone so wrong? 
Harry himself can't believe it either, say friends close to the prince. 
"He has been telling friends that he still can't believe this has happened," an insider tells. "He can't believe his life has been turned upside down."  
Two years on, the Duke and Duchess of Sussex are now firmly ensconced in a pal's Los Angeles hideaway, having given up their royal status for a private life with their gorgeous bub Archie. 
But while they've left the United Kingdom behind them, scandal and criticism still follows the pair as they try and adapt to life as 'normal people' - well, as normal as it's possible for them to get considering they have moved to the paparazzi capitol of the world, LA - without any of the usual protection given to royals. 
Friends, including the legendary primatologist Dame Jane Goodall, say that while Meghan (38) is loving life back in her home city, Harry (35) is struggling. 
"He's finding life a bit challenging," says Jane, who had spoken to the prince during the initial weeks of California's stay at home order, which was put into place to help the first against Covid-19. 
"I don't know how his career is going to map out." 
Other pals say the primary cause of Harry's pain is the fact he's no longer involved in the British military, the only place he's ever felt an iota of normality and anonymity. 
"Harry has told friends that he's missing the army as well as his military appointments," a source tells. "He misses the camaraderie of being in the forces."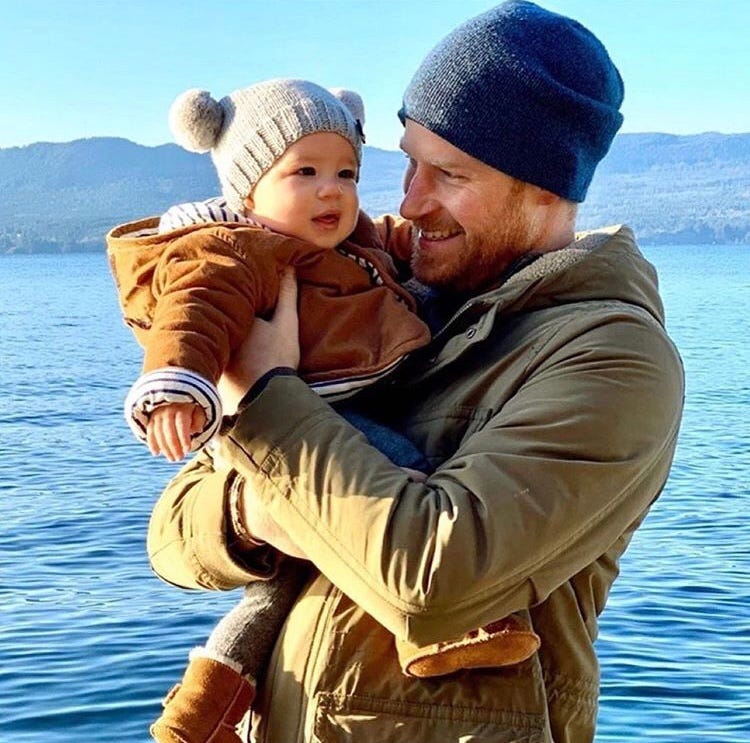 While Harry adores being a dad, with him and Meghan celebrating Archie's first birthday just a few weeks ago in California, those close to Harry point out he's in foreign country without any family support during a global pandemic, with his relationship with brother Prince William still strained. 
However, the brothers have been speaking more since their shared worry over their father Prince Charles, when he was struck down with coronavirus in March this year. 
"There have been clearly some quite major rifts in that relationship, but things have got better and I know that William and Harry are in touch on the phone," confirms respected royal commentator Katie Nicholl. "They have done video calls together, they have done a lot of family birthdays and with Prince Charles not being well, that really forced the brothers to pick up the phone." 
While things are defrosting somewhat on the family front, Harry and Meghan are still coming under fire for promoting new projects, such as the establishment of their new charity Archewell, during the Covid-19 crisis, and the announcement of a new book, somewhat indelicately titled Finding Freedom, co-written by Meghan's close friend Omid Scobie, while the world tries to come to terms with the pandemic. But perhaps the worst public relations move came when they released a statement saying they would end all future cooperation with a slew of British tabloids, on the same day the British death toll reached 15,000. It was a moved labelled as "tone deaf" by both the public and and PR gurus, such as Mark Borkowski. 
"It was the worst case of timing I'd ever seen," he says. 
"They are clearly in a bubble."
---
In The Garden: Leigh Bramwell's Tips For Queen's Birthday Weekend!
Leigh Bramwell is a gardening expert - she's spent "forever" as a journalist (at ODT, NZ Herald, her own glossy garden design mag Alfresco and as the Gardening Editor at New Zealand Woman's Weekly), in public relations, TV, book author… she's done it all! Who better to get some advice from!
So, Leigh, what should we be making a priority in the garden this long weekend? 
"With the memory of lockdown still quite fresh, it's natural to make planting for food a priority. There were no seedlings around on Level 4 and even packets were scarce, but I grabbed what I could and grew beans and Brussels sprouts from seed. I don't even like Brussels sprouts (does anybody?) but I feel a proprietary affection for these ones.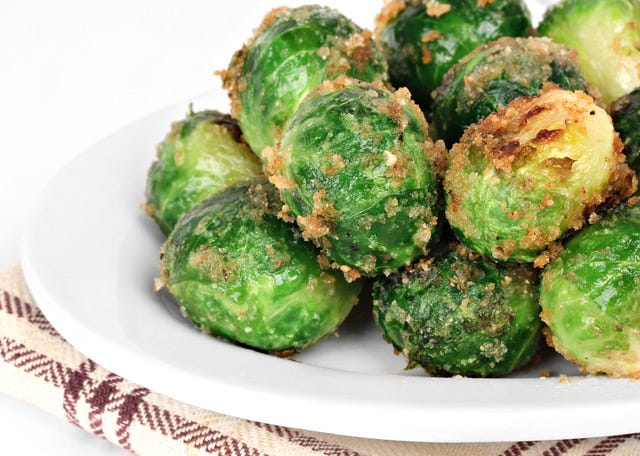 I've added sweet stem broccoli, spinach, coriander and parsley seedlings from the nursery and they're all going in this weekend wherever I can find space in the garden. 
There's space against a solid timber fence for the beans, which will need support when they're older, a flat spot above the carport for the broccoli, and a disused trough for the spinach. The parsley and coriander will be tucked into a partly shaded garden near the house. 
I'll dig in some compost (well, The Partner will) prior to planting and lay in some seaweed plant tonic to feed them through the winter.  
Whoever thought I'd be looking forward to Brussels sprouts?"
Hear more from Leigh by clicking here
---
Test Yourself! Today's Trivia.
Which royal contracted Covid-19, but has since made a full recovery? 

What electorate does new National leader Todd Muller represent? 

What Kiwi broadcaster got into hot water both nationally and internationally for asking Prime Minister Jacinda Ardern if her hair was grey? 

Which Olsen twin announced her divorce from husband Oliver Sarkozy last week?

Which Kiwi broadcaster pioneered 'formal Friday' during New Zealand's level four lockdown?

What does mā te wā translate to in English? 

Colonel Tom Moore will soon be knighted by the Queen after raising more than $66 million for Britain's NHS. How did the 100-year-old veteran do this?

What Kiwi town's mayor made headlines after bungy jumping on television to declare their town open for tourism?

Who was the weather presenter who delivered the day's forecast dressed as a Tyrannosaurus Rex? 

Her lauded book The Luminaries has been turned into a TV series, now playing on TVNZ1 - what is the name of the book's author?

Check your email inbox tomorrow for the correct answers!
---
Coming to your inbox tomorrow: 'The One & Only Chocolate Cake Recipe'
Make sure you keep an eye out tomorrow as Nici Wickes shares her favourite chocolate cake recipe and why it's the only chocolate cake recipe you'll ever need.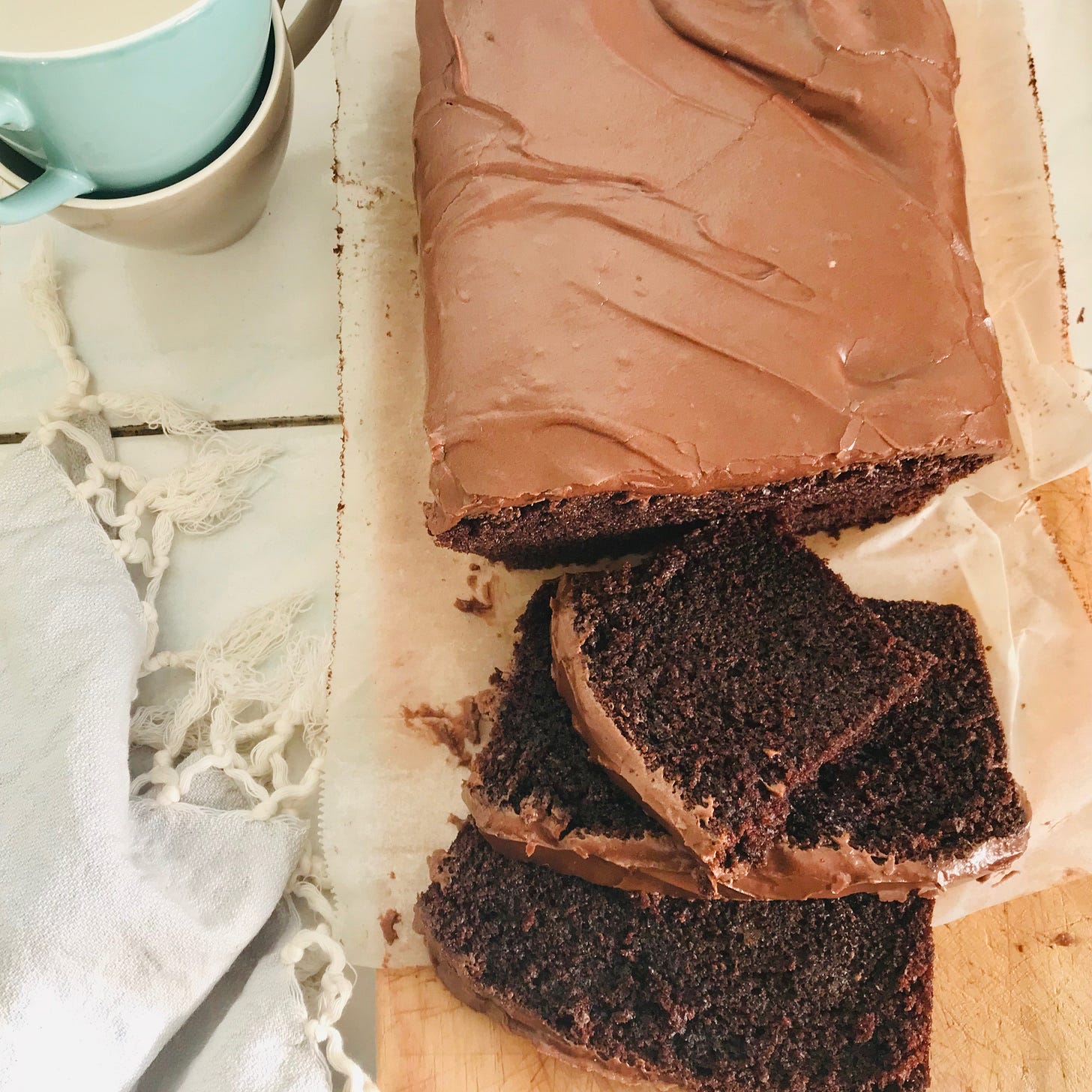 Have a wonderful day! We look forward to seeing you tomorrow. And, remember to hit reply to this email, or leave us a comment to share your thoughts with us!
If you haven't subscribed, and you're reading this online or someone (wonderful) has forwarded this to you, please hit the subscribe button below and sign up - you're not going to want to miss Nici's chocolate cake (yes, it's that good!). Plus, right now it's all completely free!
We look forward to talking again soon!
x Alice, Kelly & Nici
---