Week Two: Nici's Game-changing Fries & Hometown Hero: Jenny Lynch!
Nici has a revolutionary new way to make homemade fries, plus we chat to former magazine editor Jenny Lynch. Homemade Hot Chips
Forget everything you've ever heard about how to make the perfect homemade fries! No double or thrice frying, no duck fat, no stress. Here's my fuss-free, fail-safe way to make yourself a bowl of happiness - which is what I always think hot chips are -without using gallons of oil or needing a deep fryer. Give them a try, you'll be amazed.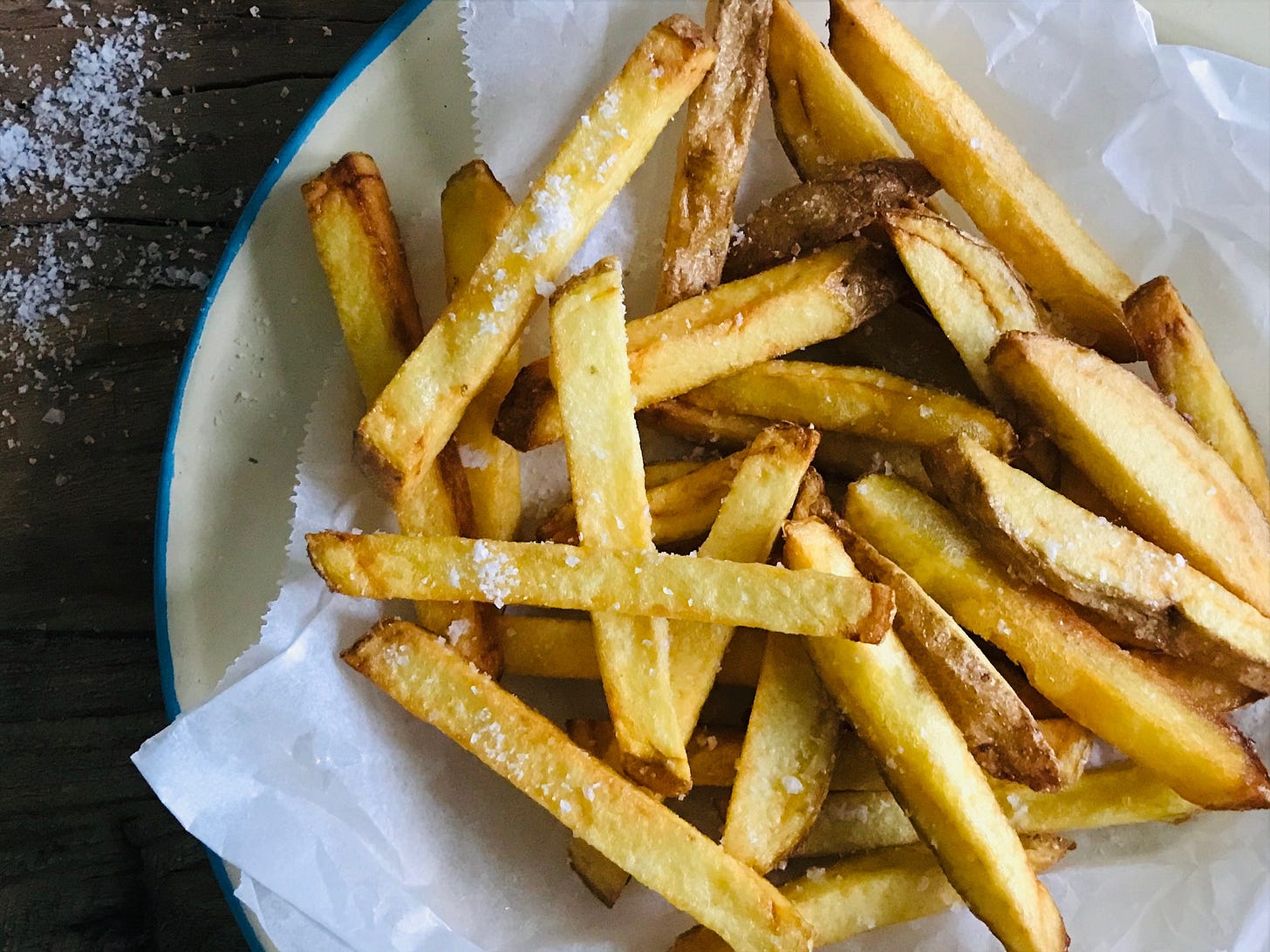 SERVES: 1
INGREDIENTS:
1 large potato, washed

Cooking oil – any will do, though I use grapeseed

Sea salt

Sauce to serve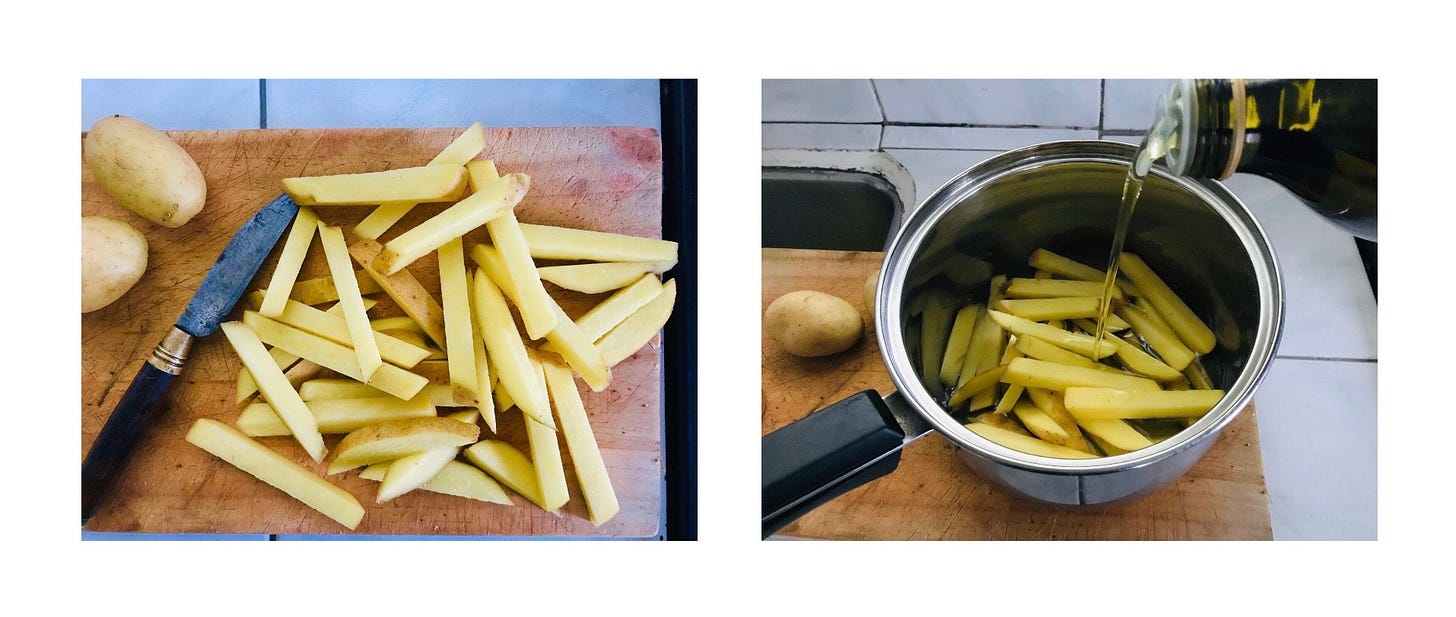 METHOD:
There's no need to peel your potato, just wash it well. Cut potato into 7-10mm-thick batons and transfer to a small saucepan.

Pour in oil until it almost covers the chips. Heat (from cold) to a medium high heat. Cook uncovered and without stirring for 25 minutes, or until they turn golden.

Drain and salt while hot.

Eat and enjoy with your favourite sauce!
TOP TIPS:
Don't stir your fries during cooking but you can gently shake the pot about 15 minutes in.

The great thing about this recipe is the rules remain the same – for more serves use more potatoes and a larger pot but still use just enough oil to cover them.

---
Hometown Hero: Jenny Lynch
When journalist and editor Jenny Lynch – now 81 years old – sat down to write about her life, she intended on putting together a small memoir for her family, particularly her two nephews who live abroad and are keen writers themselves.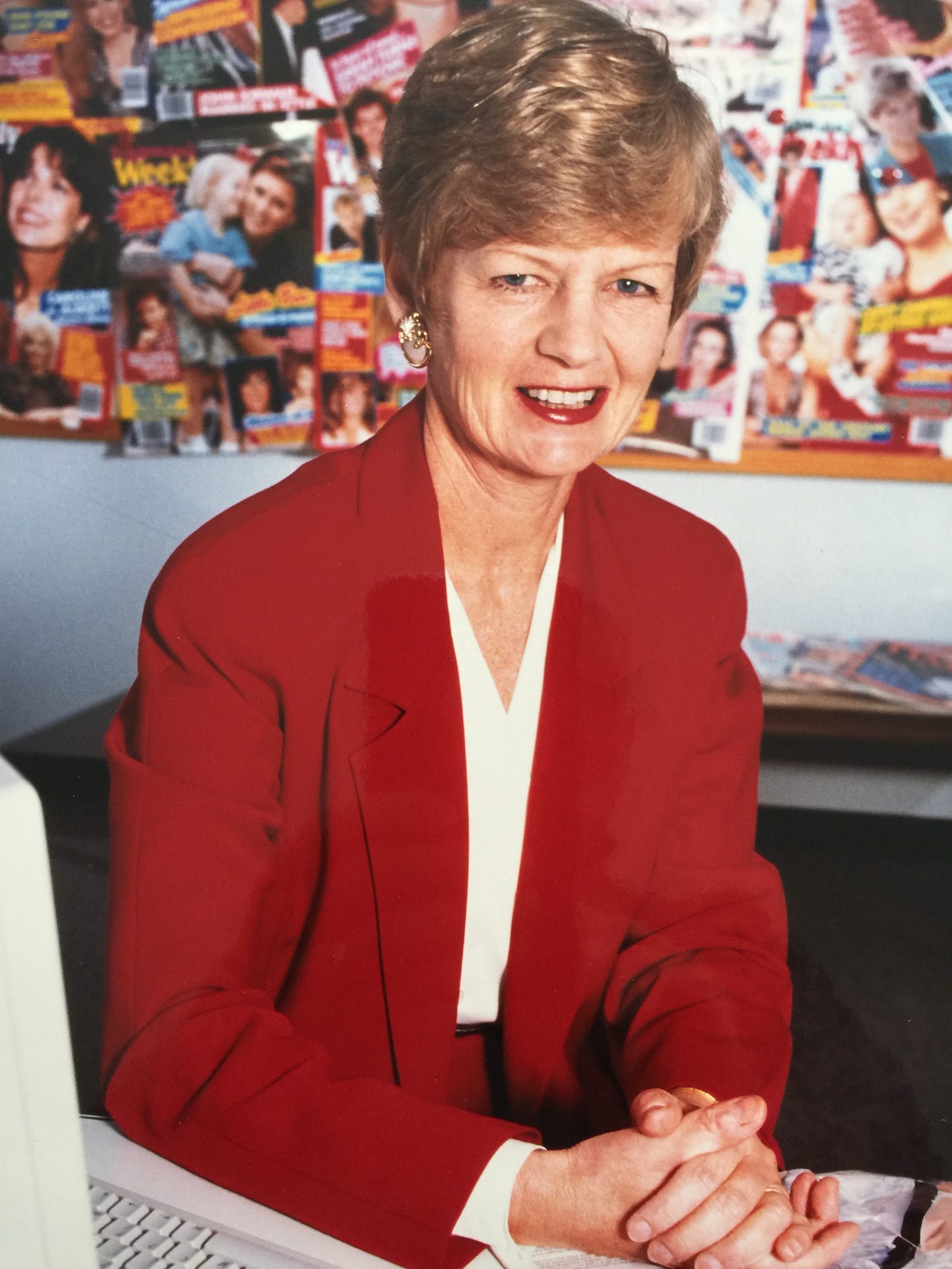 But as the former editor of New Zealand Woman's Weekly began writing she realised it might just deserve a wider audience. "I worked principally in the three decades – the 60s, 70s and 80s – which are generally thought of as the golden years of journalism in New Zealand, and they certainly were colourful," Jenny tells us from her home in Auckland. So she broadened her project and dug into research – "I had to," she says, "because your memory can be a bit fallible at times!" – and has turned that little memoir into a book which is now on sale in bookstores, titled Under the Covers: Secrets of a Magazine Editor.
She finished up the book and sent it off the printers in December last year, soon finding that her book's release date had to be pushed back due to Covid-19, but then in April came another blow – the very magazine she had written much of her book about was closed down by its owner Bauer Media as they left the New Zealand market.
On a personal level, Jenny was devastated by the loss of her much-loved magazine, and then her mind went to her book. "I thought, 'Oh, lord, perhaps I've done the wrong thing!'" she says. "But, in a tragic sort of sense, it's been good timing because, in a way, the book is tribute to the many, many people who worked in journalism during my time, and in particular, to the Woman's Weekly, where I spent two thirds of my career."
Her first stint at the Weekly was as a teenager, and she laughs as she remembers one of the more unusual aspects of the job: writing as 'The Sunshine Lady' for the children's pages. "Oh The Sunshine Lady told terrible fibs to children!" she laughs. "There was the Sunshine Lady and Pax and each week you had to write a letter to the children about your adventures as The Sunshine Lady with Pax. I asked, 'Who is this Pax? Is he a senior pixie? Or some kind of elf? Perhaps the secret boyfriend of The Sunshine Lady?' But no one knew! The editor Jean Wishart, didn't know and she'd once been the Sunshine Lady herself! But she said, go ahead and use your imagination and so that's what you had to do."
She soon discovered that The Sunshine Lady also spent a great deal of time talking about her pets. It was a relatively junior position, so staff came and went quite quickly and when she began, the last Sunshine Lady had left her with a ginger cat to keep writing about. "You were landed with these pets you didn't want!" she laughs. "So I gradually phased out the cat and introduced in my own pets, which at the time were a parrot and a grey cat."
After a stint overseas and at other publications, Jenny came back to the Weekly in 1976, and, at first, found herself back in the Sunshine Lady's chair. "That time, I got landed with a pony and I thought 'Oh my godfathers, what am I going to do with it?' I liked horses, but my only experience with one was when I offered it a carrot and it bit me!"
Jenny moved up, becoming the assistant editor to the incredible Jean Wishart, and then editor herself for seven years, until 1994. She saw a lot during her time, receiving wonderful feedback from her readers, as well as some angry correspondence. It was the puzzle pages that often caused ire – particularly if a mistake occurred, or when a new puzzle was introduced.
She recalls one particular crossword causing quite the uproar. "I got an angry letter from the husband of some woman that said, "Do you think my wife is a genius? This crossword is far too hard!" There were many complaints of that particular crossword being too hard, so I switched it to an easier one. Well, then I got letters from people saying, 'What's happened to the old crossword? This one is far too easy!' So in the end we ran the two crosswords and that solved that particular problem!"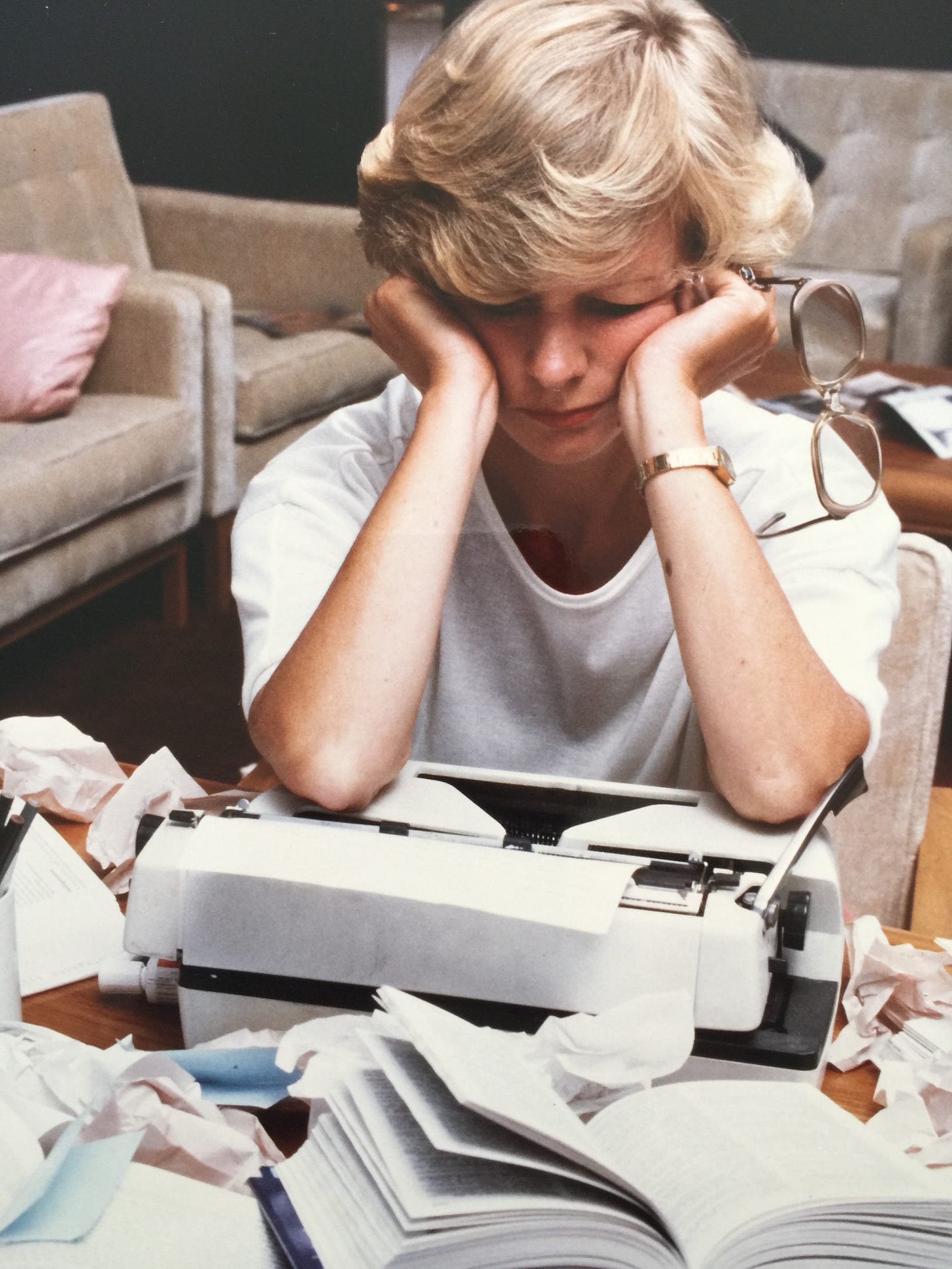 But her biggest challenge came a few years into her editorship, when Australian titles Woman's Day and New Idea entered the market with local versions of their magazines in 1989. "They introduced chequebook journalism to New Zealand," says Jenny, who says it changed the face of journalism for the negative.
"Both of those magazines had far greater financial resources than we did, I mean, Woman's Day was part of the Packer empire! Quite apart from not being able to afford some of the stories we wanted, I just felt it was so demeaning to journalism that it wasn't necessarily the good journalist who got the story, but the company that was prepared to pay. And payment sometimes went into the tens of thousands. I remember offering $20,000 for a particular story and it was turned down! Celebrities also cashed in big time, and sometimes had rather greedy managers who drove hard bargains."
The introduction of the two magazines also created a new appetite for celebrity news in New Zealand – something Jenny also struggled with. "From the outset I was determined to maintain the Weekly's intrinsic ethos as a magazine that was a friend to its reader and a magazine you could trust, so it was a struggle for me to maintain that ethos at the same time as catering for a new appetite for celebrity!"
"Readers wanted more and more. I got into dreadful arguments with management about this because, yes, we certainly needed some celebrity coverage, but I just didn't want to turn the magazine into a clone of Woman's Day which was very celebrity and gossip driven. But in the end, the battle wasn't won by me and I think the magazine did become a clone and in our effort to go head to head became too dramatic! We used a lot of primary colours and cover-lines that wouldn't have been out of place with the redtops in Britain!"
Her new book is full of what went on behind the scenes – "it will be an eye opener about some of the odd things that went on," she says – not just at the Weekly, but across Jenny's colourful career. Jenny – who is married to former NZ Herald editor Gavin Ellis – worked across three other publications in NZ: the Weekly News, The Sunday Herald and Thursday Magazine, which all feature in her memoir. She also tells of her experiences overseas. "Those were other adventures I had that were very much outside of journalism – one of which was as 'Bunny Jenny' at the Melbourne Playboy. That I think I could have written a whole book on itself!"
Be sure to pick up a copy of Under the Covers from good booksellers now!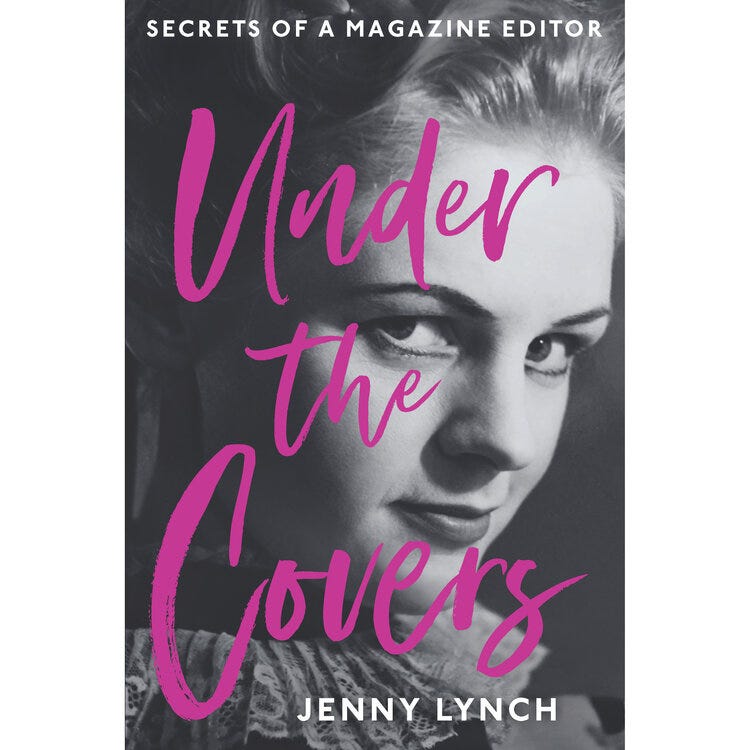 Missed yesterday's edition? Click here to check it out online now!
Yesterday's Trivia Answers:
1. Marilyn Monroe. 2. B. 3. 8. 4. Porirua. 5. Sarah Jessica Parker. 6. Antonio Banderas. 7. 80. 8. 11. 9. Prince. 10. 40s.
We'll talk again soon! In the meantime, do send us an email with your thoughts - simply reply to this email, or, if you're reading online, leave a comment below. And if you are reading online, do yourself a favour and start subscribing. Right now it's free! Just hit the button below.
Have a lovely day!
Alice, Kelly & Nici x