Week Three: Matty McLean, Nici's NZ food tour, plus, give your garden a winter spruce up!
Welcome back to a A Quiet Cuppa! Put the kettle on, it's time for a catch-up with old friends. Welcome!
It's wonderful to have your company! If you're reading for the first time - welcome, we're so pleased you've joined us! To get a proper introduction to what these newsletters are all about, how they work and how they came about, please click on this link here to get you up to speed.
Well, if you're anything like us, this week you might have found yourself putting another blanket on the bed, digging out the winter woollies or going out to buy a new hot water bottle! We do hope you're keeping warm and well as winter starts to make itself at home.
As always, if you haven't already, now is a great time to pop the kettle on - to warm your hands, if nothing else! - as this week we're catching up with Breakfast's Matty McLean. Then, we pick up where Nici left us in Stop One of her foodie tour of NZ, - coincidentally in Matty's hometown of Queenstown. This week she stays Central, popping in for some delicious pastries and treats in Arrowtown and Wanaka!
We hope you enjoy this edition - and please, do drop us a line to send us your thoughts, or just to say hello! You can either hit reply to this email, or leave us a comment below online. This is your newsletter, so we want to make sure it's full of the things you want to read about! We've got some exciting Kiwis stopping by for a cuppa in the coming weeks as well as some new segments on the way from familiar faces. So, if you haven't already, make sure you hit subscribe so you don't miss an issue!
Alright, let's get on with the show!
In today's edition:
Sit Down For A Cuppa With…. Matty McLean!

Nici Wickes' Great NZ Food Tour! Central Otago: Arrowtown & Wanaka

Leigh Bramwell's Tips For Giving Your Garden a Winter Spruce up!

Test Yourself! The Ultimate Telly Quiz.

---
Sit down for a cuppa with… Matty McLean!
Matty McLean has been one of New Zealand's favourite telly personalities since he first burst onto our screens 12 years ago as an eager, bubbly and bright reporter on Breakfast.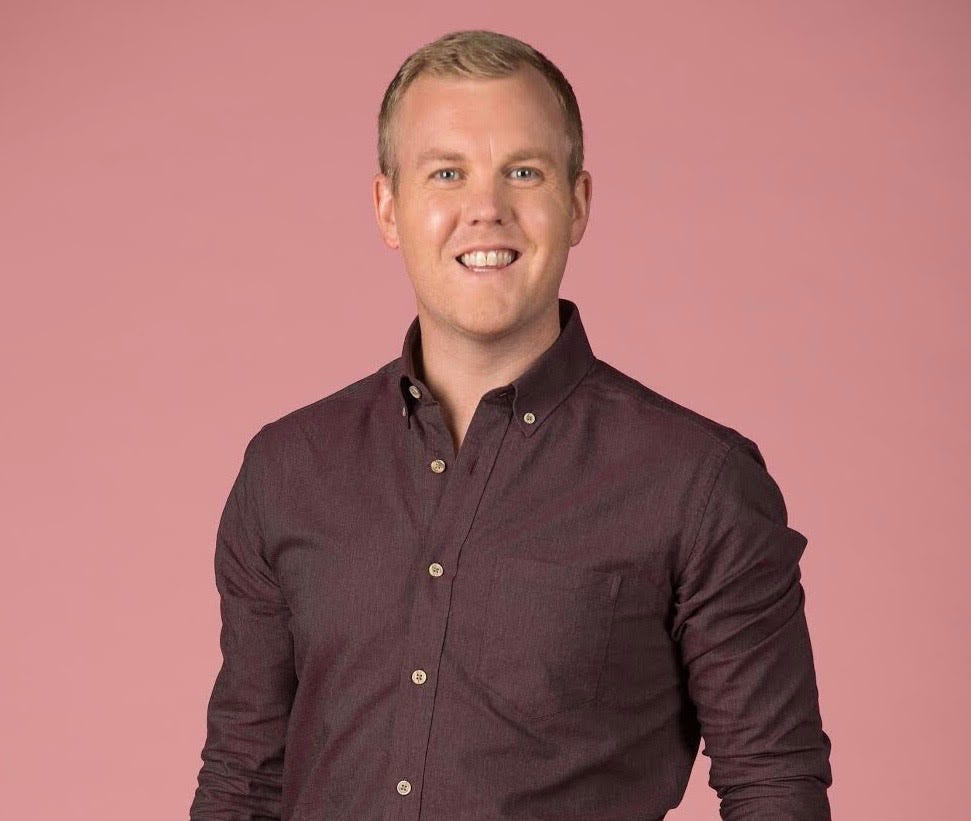 Now back on the show where he started - now as a presenter - Matty's last decade has seen him travel the world, try out a few different gigs, come home, and fall in love. It's been quite the journey for the Queenstown lad, and as he chats with A Quiet Cuppa in his central Auckland apartment that he shares with partner Ryan and their pup Otis, he says he's the most proud of the wonderful life that he's managed to build.
"I'm very happy and very content - which is a nice way to be," he says over a good espresso - he's more of a coffee kind of guy, but starts his days off with a cup of tea.
"That's how my morning starts when I first get to work, I have a cup of tea," he says. "It's soothing and settles me in, and then the coffee comes at 6am, to get me into TV mode. The eyes go a little wider!"
Matty, this is a lovely apartment!
Thank you! We were happy in our house in West Auckland, but we decided to move into the city just for a change. My partner Ryan works in real estate, it's not a normal 9-5, with all the uncertainty around when he'd be needed, it was getting a bit crazy and we weren't seeing a lot of each other. He might not say this, but I'll say it - I missed him! It's nice, he works really close and now we can actually physically see each other. I mean, I don't have to battle traffic - no one's on the road at 4am! But we can socialise with people now. We can be friendly!
So, the newly-formed Breakfast team has been together for about a year?
About that. I've been back for about three years now, there's been quite a few people come and go. It was Jack, Hilary, Brodie and Daniel when I got back. I've loved every team I've been a part of, but it feels like we've got something special right now. We all bring something different to the table, but they mesh together very well.
Especially for the intimacy of breakfast TV… it's first thing in the morning!
People are waking up to us and really inviting us into their homes. They're family, we're family to them. There's a real sense of familiarity - we don't take it for granted.
Maybe that explains why people really do seem to love you - what are you, 2019's most popular television personality or something?
Oh, something like that. [Laughs] I can't remember. The trophy is out, it's over there. Actually Ryan won an award too, so we have our little trophies sitting next to each other. Not that we're like, proud of it or anything. It's not front or centre.
So since you've come back from the UK a few years ago, it seems that things, on the whole, have been pretty good for Matty!
Yeah, it really has. We had a great start to the year when we took Breakfast on the road throughout the country in our little bus, which was really fun.
Were you in charge of the music?
Well, our tastes are very eclectic. But I did give John [Campbell] a music appreciation lesson, and he gave me the same. He played me some Aldous Harding, one of his favourite artists. And I played him some of the Spice Girls back catalogue. And to his credit, he listened and he was engaged in the Spice Girls songs… he was fascinated to learn that they wrote their own songs. I think I gave him an appreciation for them! Especially Too Much - an underrated seminal classic.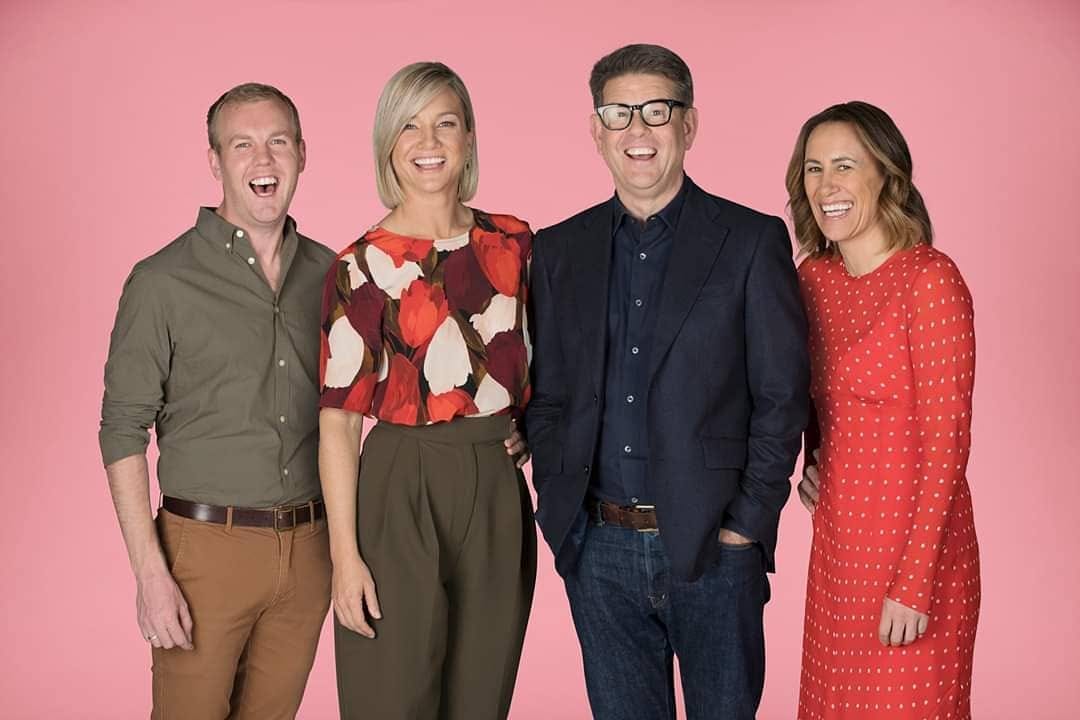 (Matty with his Breakfast team: Hayley Holt, John Campbell & Jenny-May Clarkson)
What was your first thought when you woke up this morning?
To be honest not much goes through my mind at 3.45am - apart from having to get myself out of bed! I've gone back to sleep once before and I promised myself I wouldn't do it again. I only made it part way through the show. I missed the first hour.
How would you describe your perfect day?
When I get to the weekends, I really enjoy just relaxing. Perfect day, spent with the boys, Otis and Ryan, brunch, walks, beach - hanging out with friends at nighttime. We have an impressive board games collection. Takeaways with wine and Articulate [the board game]. I'm quite happy with that. A few friends on the balcony with a board game, wine, takeaways and some Spice Girls!
What do you think the thing is that you're best at?
Oh God. Oh. It's one of my downfalls, I'm really competitive, I like to be good at a lot of things but in reality I'm just not!
That's an absolute lie!
Okay, well, I like to try and bring a smile to people's faces. I think I'm good at that. It's fine to laugh at yourself - and I'm fine with people laughing at me! I'm good at making people smile, I like to make people feel good about themselves.
If you could switch places with anyone for a day, who would it be?
Oh! Taylor Swift. Because I love her and I always wanted to be a pop star. Sometimes I get into daydreams and I'm listening to a song, and I'll imagine the concert version and being elevated from the stage floor… or I'll be picturing myself in a music video. That happens quite a lot. And it would be fascinating to know what that level of stardom was like.
Who's the smartest person you know?
Jack Tame - he's very well read and very wordly. When I don't understand things, which is a lot, he's the person I ask. He's my personal Google.
What's the best thing about living in NZ?
The freedom, the friendliness of the people, the kindness of strangers. And just how incredibly beautiful it is. I'm from Queenstown and I'm still genuinely gobsmacked every time I fly in.
Would you say the job you're doing right now is the best job you've had?
They've all been amazing, and they've all come at perfect times in my life. Like Breakfast, when I first started I was in my early 20s, and the job was meant to be very fun, and exciting and silly. It was who I was! In my mid to late 20s, ventured into more serious storytelling.
Is that when you became Matt McClean for a while?
Yes! I dropped the 'y'! And now, I'm in this period of my life, I'm content with who I am and I don't feel the need to apologise, or appease people, I guess. I am who I am, which fits really well with the role.
What's been the biggest challenge you had to overcome?
Learning to love myself, I guess. Struggling with my identity and my sexuality growing up was certainly tough, at points. But, you overcome those things, hopefully, and learn to love who you are. I feel like I've done that, but it was a tough ride. God, you were there for my first story, when I publicly told people that I was gay, and that was a big, watershed moment! Even though I was out, and I'd tell people I was out and proud, the pride thing really took a while to happen. Acceptance is one thing, to be proud is another.
I remember that story in New Zealand Woman's Weekly! The deluge of letters… mostly from grandmothers who were upset you couldn't marry their granddaughters!
Ha! I continue to overwhelmed at how supportive New Zealand is. It's not perfect, but it's pretty amazing.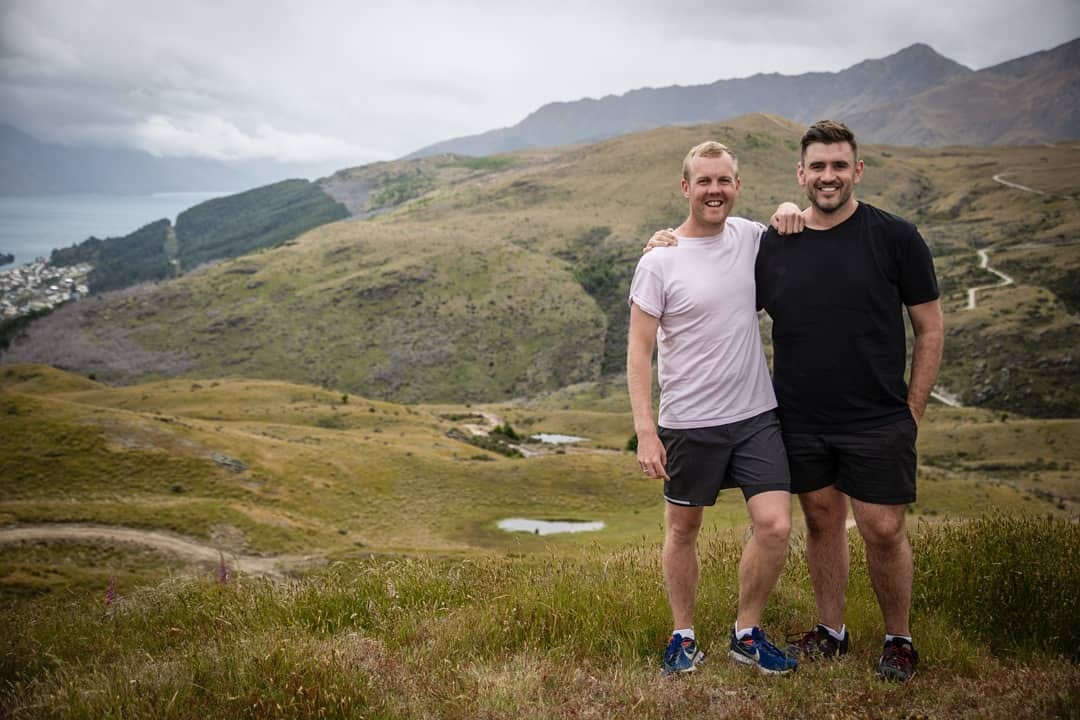 (Matty with his partner, Ryan)
What are you most proud of?
I guess, a couple of things. I'm really proud of how far I've come in my career. I'm still in my early 30s, and if you'd told me all of the things that I would do when I first walked into TVNZ, I wouldn't have believed it. It's crazy. Last year was amazing - I've talked about it A LOT -  but doing Celebrity Treasure Island was a dream come true, genuinely. To be able to say that I got to do the thing I'd always dreamed of doing… that's a really cool thing, and I'm very aware that not everyone gets to live out their dreams.
I'm also really proud of the relationships I have, I'm really close with my family, we're planning on taking a family holiday - eventually - and my friends, lots of them have endured for a really long time. And my relationship with Ryan is the best it's ever been, and it continues to get better and better. I'm proud of what I've built with all the help of the people around me. I'm happy.
---
Nici's Great NZ Food Tour! Central Otago: Arrowtown & Wanaka
Travel. Travel. Travel. Eat. Eat. Eat. I've always adored travelling and eating and now we're being asked to become tourists in our own country, I don't need to be asked twice because there's such deliciousness to be had over them there hills! Last week, in the first of my travel features I'm started in the middle, or sort of… I told you where the best eats are in Queenstown - this week, let's stay Central and travel to Wanaka and Arrowtown!

Wanaka
The Big Fig's motto is 'Slow Food Served Fast' and it really is all that and more. With counter food of scrumptious baking and gorgeous salads, that all scream 'eat me', they also have a hot section that can feature anything from slow-cooked lamb, pomegranate beef cheeks, sweet spicy tangy meatballs, vegetarian and vegan tagines, gratins and more stews and braises. Dine in for this or take away a slab of gratin and meats for an easy heat n eat meal in the evening.
If it's exquisite little French cakes, buttery pastries, divine doughnuts and artisan breads your hankering for then you cannot go past Pembroke Patisserie in Albert Town. It's a short 10 minute drive from Wanaka town centre and completely worth it.
My big favourite for dinner in Wanaka is Francesca's Italian Kitchen. Here's where you'll find some of the best Italian food this side of Sicily. Try the Spaghetti Puttanesca with olives, capers, tomato and anchovies. It's lip-smakingly good!
Place to stay: Wanaka Homestead – it's what I call homely luxury and it's perfect.  
Local activity: Walk up Mt Iron  - a well-formed path makes this possible for most.

(Pembroke Patisserie, Francesca's Italian Kitchen)
Arrowtown
A visit to Arrowtown completes the golden triangle of Central (though I'm not sure it's a true triangle geographically speaking haha!). For me there are three must-tries in this charming town; First up is always a visit to Provisions and if you can resist their brioche or pies or in fact any of their baking, you're a stronger person than I. They also have a menu that's worldly and well-executed with dishes like tuna tacos, a warming Indian dahl and a Javanese salad that's full of crunch and peanut yumminess.
For eats later in the day do go to La Rumbla – it's the best little tapas bar/restaurant with an incredible seasonal menu. I just love this place!
For a late night tipple, dry the Blue Door Bar – it's like you've stepped back in time to the goldrush days in this stone building with its stone walls, roaring fire and comfy armchairs. Have a whisky by the fire for me.  
Places to stay: New Orleans Hotel  – nothing flash but you'll be staying in a bit of history (est. 1866, renovated 2019) and it's right in town within walking distance to all of my eating recommendations!
Local activity: Hire a bike and cycle some of the day or multi-day trails around Arrowtown. They all feature magnificent scenery.   

(Provisions, La Rumbla, Blue Door Bar)
Keep an eye out for Nici's upcoming eating & travel tips when she goes North, East, West and South.
---
In The Garden: Leigh Bramwell's Tips For Giving Your Garden a Winter Spruce up!
Leigh Bramwell is a gardening expert - she's spent "forever" as a journalist (at ODT, NZ Herald, her own glossy garden design mag Alfresco and as the Gardening Editor at New Zealand Woman's Weekly), in public relations, TV, book author… she's done it all! Who better to get some advice from:
Far be it from me to tell anyone to clean up their act, but I make an exception for the garden, especially at this time of year. Here's why.
Unless you don't mind spending the first month of spring cleaning up the mess from winter, there might be a few jobs you want to do now – if it's not raining, that is.
I have three on my list.
1.   First is sweeping up all the dead leaves and either trashing them or composing them. It's as transformational as sweeping a really messy kitchen floor. It's also better for the health of the garden.
2.   Give your paved areas a spray with your weed-killer of choice and get rid of the weeds growing between the pavers. You may even have enough energy to re-grout them with sand and cement.
3.   Open your sun umbrellas (not on the lawn) and spray them with a cleaner. There are some commercial cleaners which promise they're non-toxic, eco-friendly and effective; otherwise, use equal parts of vinegar and warm water and scrub 'em till they're clean. I never cease to be amazed by what vinegar and water will do.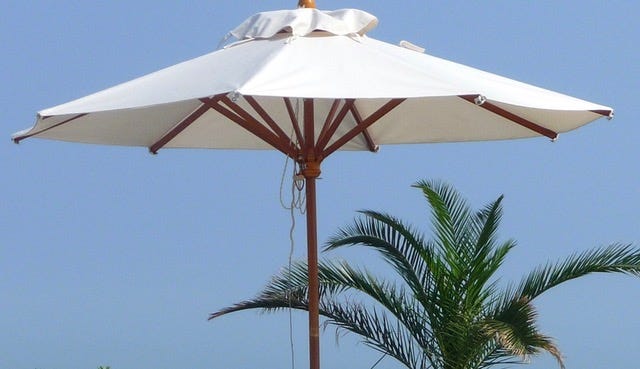 Hear more from Leigh by clicking here
---
Test Yourself! The Ultimate Telly Quiz
1.       Coronation Street hits a milestone this December – how many years has it been running for? 40, 50, 60 or 70 years?
2.       Michael Galvin has appeared on Shortland Street, almost ever since its first debut. Who does he play on the soap?
3.       Clegg, Ivy, Nora and Howard were all characters on what British TV show?
4.       If you heard the lines, "Cuddly toy!" and "What's on the board, Miss Ford?" what TV show were you likely to be watching?
5.       The hit show M*A*S*H centered around the antics of a fictional surgical unit in Korea, the "4077th MASH". What does the acronym MASH stand for?
6.       Who was the host of It's in the Bag?
7.       If you were watching a TV show in the 80s which included Red, Wembley, Marjory the Trash Heap and industrious Doozers, what TV show were you tuned into?
8.       Thank You for Being a Friend was the theme song for which popular TV show of the 80s/early 90s?
9.       A young Catherine Zeta Jones played Mariette Larkin in which British TV show?
10.   Jodie Whittaker and David Tennant have both played the Doctor in Doctor Who. In 2013 the pair shared the small screen, joined by Olivia Colman for a murder mystery that screened on TV One called what?
Check your email inbox on Thursday for the correct answers!
---
Coming to your inbox Thursday: 'Nici's Lemon Delicious Pudding' & A Wild Week for the Royals!'
Make sure you keep an eye out on Thursday as Nici Wickes shares her Lemon Delicious Pudding, in celebration of citrus!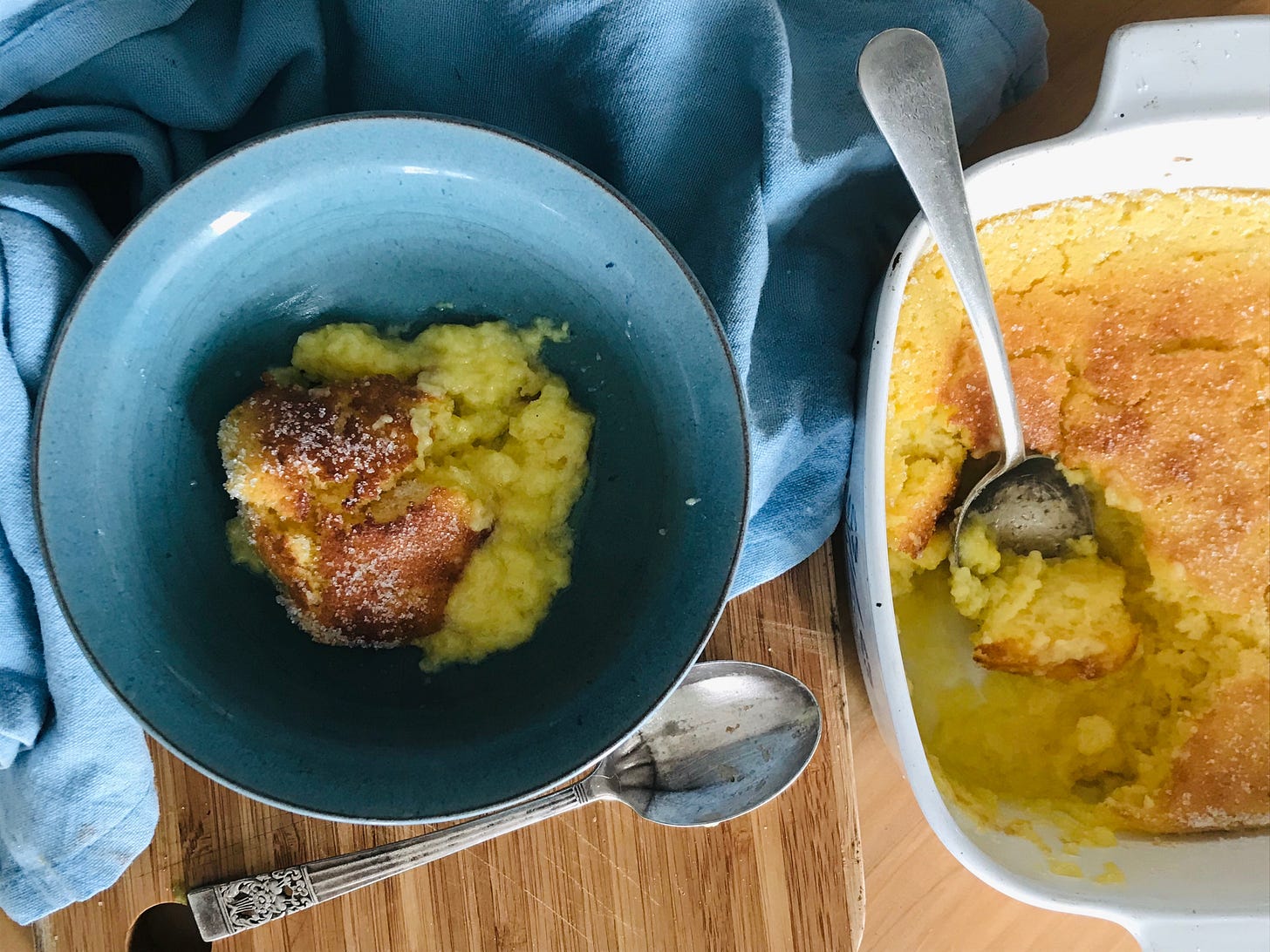 Have a wonderful day! We look forward to seeing you again on Thursday. And, remember to hit reply to this email and get in touch in the meantime. We'd love to hear from you!
We look forward to talking again soon!
Alice, Kelly & Nici x