Week Three: Lemon Delicious Sponge Pudding, Plus, A Wild Week for the Windsors!
How about a serving of warm, lemon sponge pud to go with your cuppa on these cool winter evenings? Lemon delicious sponge pudding
I remember my nana calling this dessert "lemon cheese pudding", that's how long this kiwi classic has been doing the rounds.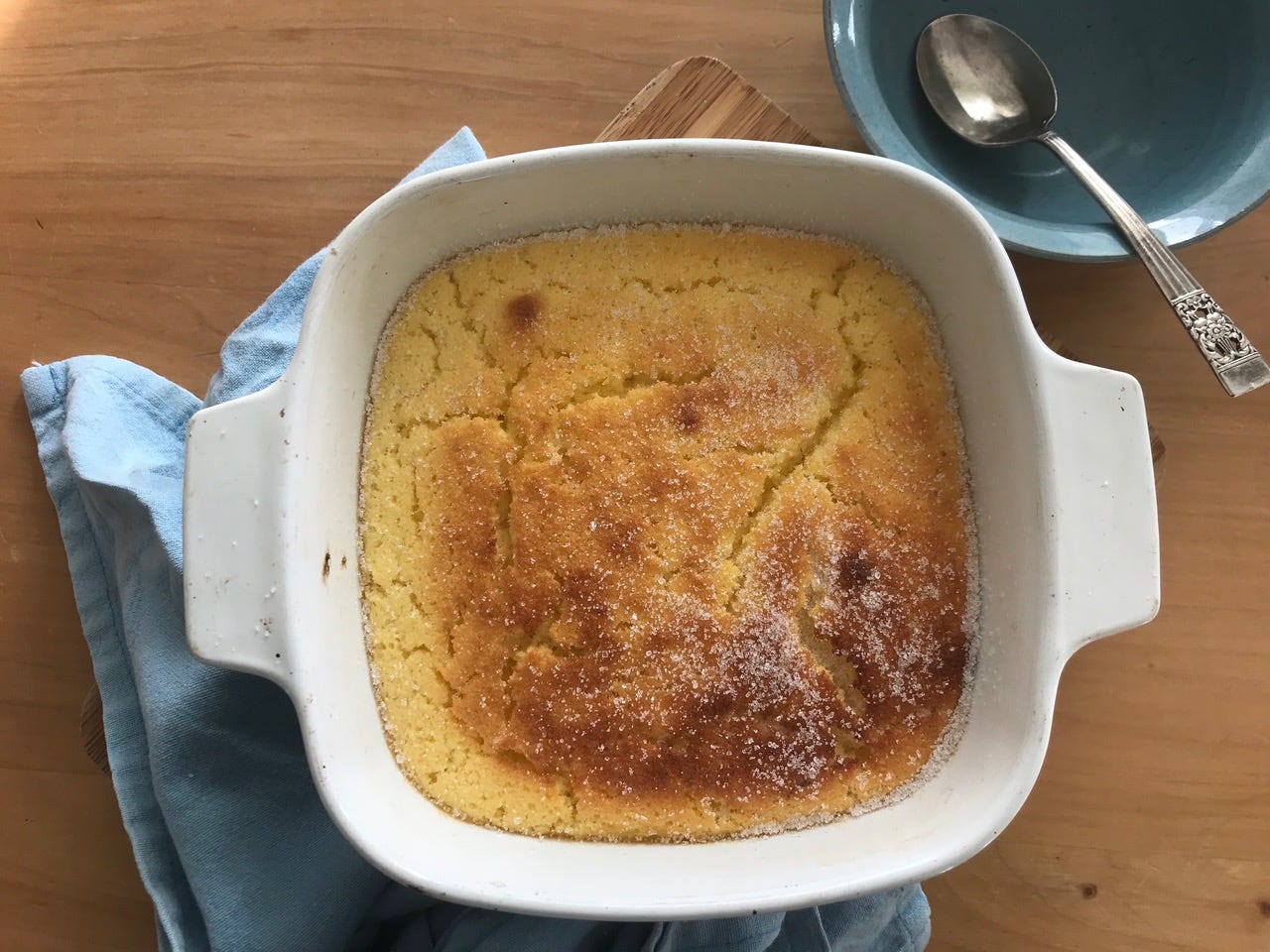 It's one of those magical recipes where a simple batter gets mixed and poured into a dish but in the cooking is separates into two layers - a light sponge topping and a tangy, lemon sauce below. There are so many versions of this pudding but my recipe-testing has led me to this 'perfect recipe' - it has all the magic; the sponge is golden on top and feather-light and floats on top of a sauce that is thick, syrupy and super lemony. It's also sweet enough to remind you that pudding is an essential treat during the winter months!
SERVES: Four
INGREDIENTS
30g butter, softened

½ cup sugar + 1 tsp extra

1 tbsp boiling water

2 large eggs – separated

2 heaped tbsp plain flour (can use gf flour)

1 cup milk (can use coconut milk)

2 tbsp yoghurt

¼ cup lemon juice

2 tbsp lemon zest
METHOD
1. Heat oven to 160 C. Grease a medium-sized (and at least 6cm deep) ceramic oven-proof dish and place this in a roasting dish or large cake tin. Pour boiling water into the larger dish until it comes half way up the sides of the ceramic dish. Your water bath is ready!
2. In a bowl, cream butter, half cup of sugar and boiling water until pale and fluffy. Beat in egg yolks until combined. Stir in flour, milk, yoghurt, lemon juice and zest. Whip up the egg whites until stiff peak stage and gently fold these through the lemon batter. Scrape into buttered dish. Cook for 40 minutes in the water bath.
3. Sprinkle extra sugar over cooked pudding.
4. Serve hot with whipped cream, yoghurt or ice cream but I must say, I prefer mine neat to get the fullness of the citrusy flavour.
NOTES: By using a water bath you get a gentler bake ensuring a tender, light sponge and silky sauce.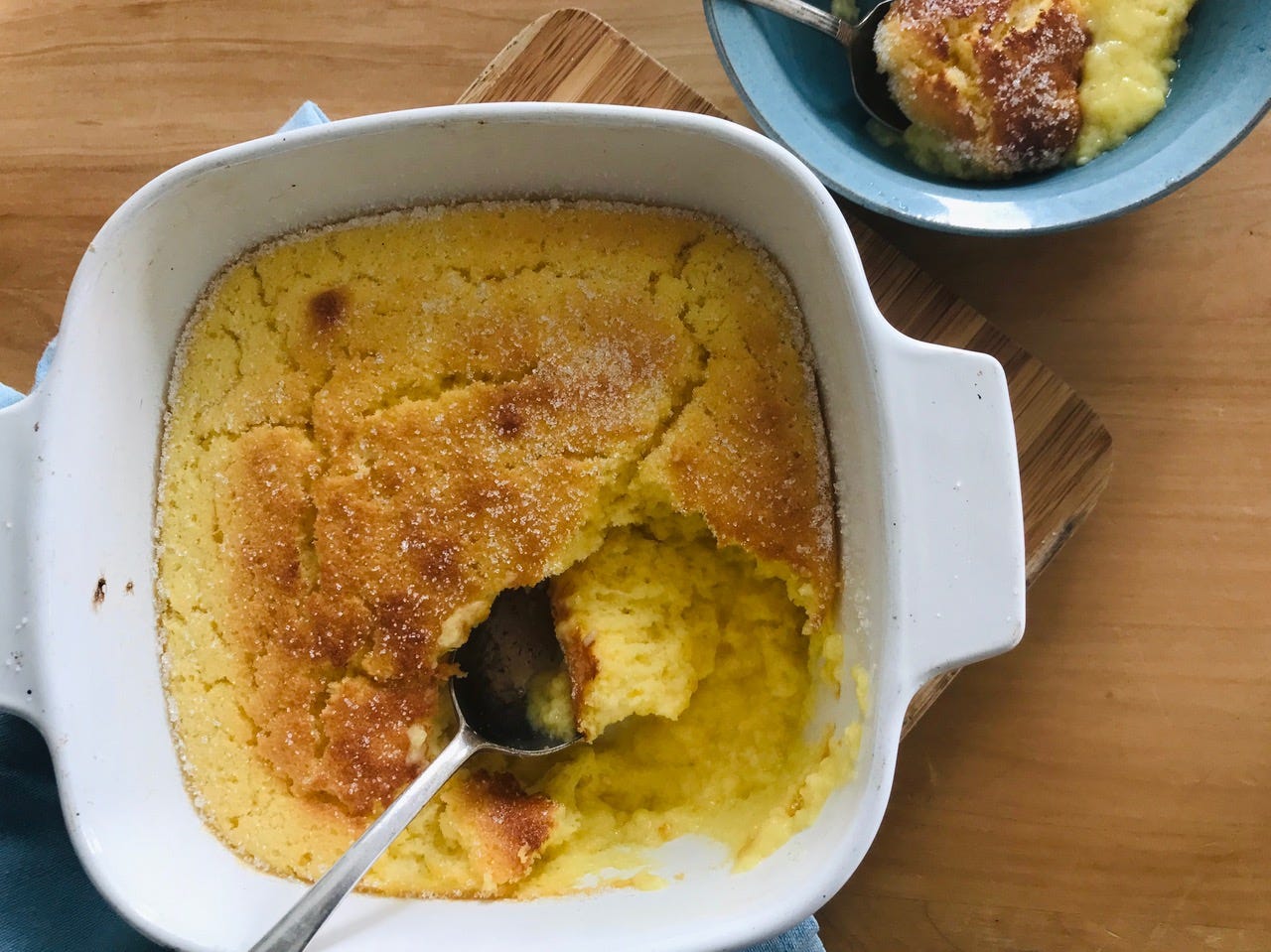 ---
Royal Watch: A Wild Week for the Windsors
It's been a year of extraordinary challenges, but this week Her Majesty had wonderful cause to smile, quietly marking the 99th birthday of Prince Philip.
To celebrate the occasion on Wednesday June 10, a rare photograph of the pair standing side-by-side was released, taken within the grounds of Windsor Castle last week.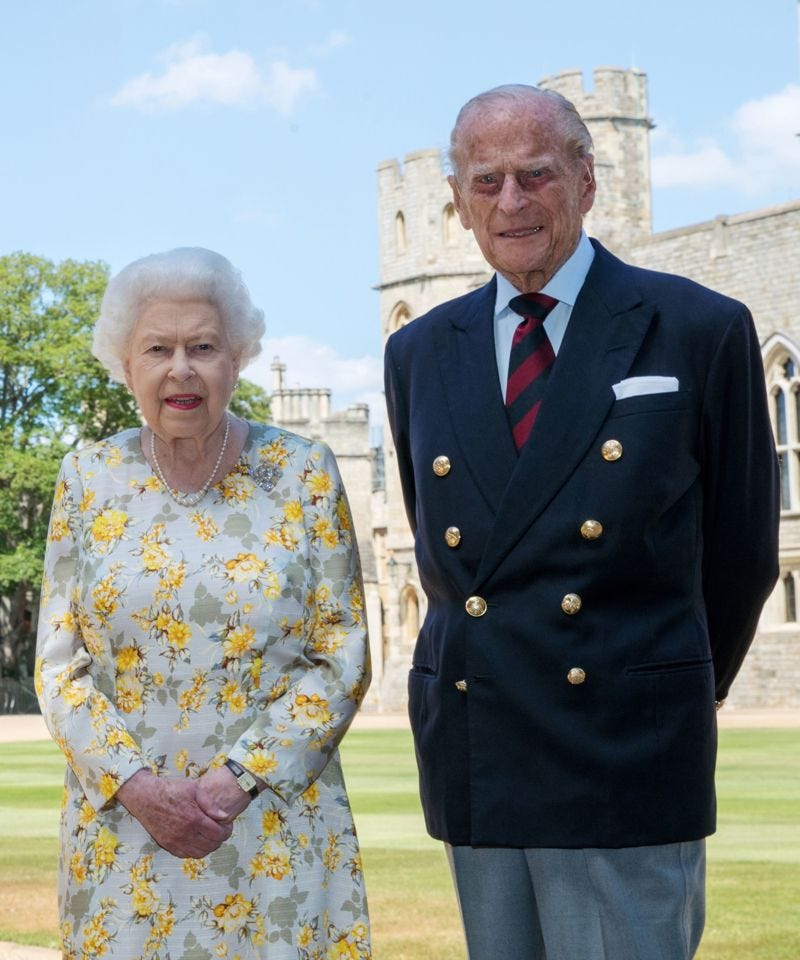 While the UK remains in lockdown due to the Coronavirus, the Queen and Prince Philip have spent more time together in the last few months than ever before, staying under the same roof at Windsor. The Duke of Edinburgh, who retired from public duty in 2017, has been spending most of his time in a cottage sanctuary on the Sandringham estate, where he has said to have taken a shine to painting with watercolours. The cottage is more than 150km away from his wife of 72 years, who mostly lives at Buckingham Palace or Windsor.
The pair are staying with a reduced bubble of 20 staff, and according to the managing editor of Majesty, they have found it to be a silver lining of the crisis. "It's an opportunity for them in their later years to reconnect – it's the perfect royal cocooning."
It's a bright spot in a troubled week for the royals, after Prince Andrew has hit the headlines, yet again, this time embroiled in a war of words with the US Department of Justice.
At the centre of the controversy is his friendship with late sex offender Jeffrey Epstein, which has beleaguered him in recent years. While Prince Andrew has called him merely an "acquaintance", the extent of their relationship has caused continued debate, leading him to step back from royal duties after a disastrous TV interview in which he tried to further distance himself from Epstein. The Duke of York said he did not witness any suspicious behaviour during his visits to the financier's homes and would be willing to cooperate with US authorities in any ongoing investigations of Epstein.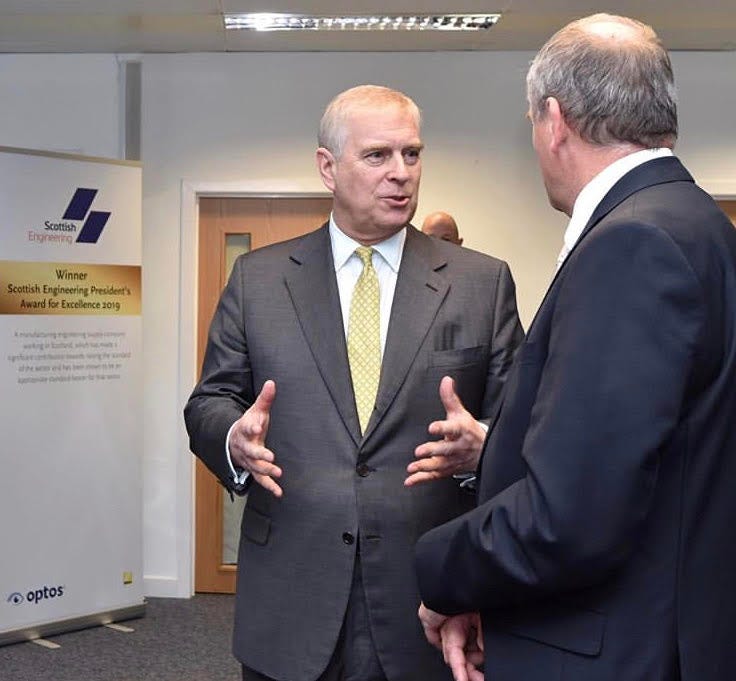 But this month, after a Netflix documentary series on Epstein aired, the controversy was once again in the headlines, after months of to and fro between the Department of Justice and Andrew's legal team. US authorities claimed Prince Andrew was still not co-operating with enquiries, a claim the duke's lawyers rejected, saying he had offered to help on three separate occasions.
"Unfortunately, the DoJ has reacted to the first two offers by breaching their own confidentiality rules and claiming that the duke has offered zero co-operation. In doing so, they are perhaps seeking publicity rather than accepting the assistance proffered."
"Far from our client acting above the law, as has been implied by press briefings in the US, he is being treated by a lower standard than might reasonably be expected for any other citizen. Further, those same breaches of confidentiality by the DoJ have given the global media - and, therefore, the worldwide audience - an entirely misleading account of our discussions with them."
Early this week US attorney Geoffrey Berman hit back with a statement saying, "Today, Prince Andrew yet again sought to falsely portray himself to the public as eager and willing to co-operate with an ongoing federal criminal investigation into sex trafficking and related offences committed by Jeffrey Epstein and his associates."
He said Prince Andrew "has not given an interview to federal authorities, has repeatedly declined our request to schedule such an interview, and nearly four months ago informed us unequivocally - through the very same counsel who issued today's release - that he would not come in for such an interview".
Andrew's legal team is yet to make a statement.
---
Missed yesterday's edition? Click here to check it out online now!
Yesterday's Trivia Answers:
1. 60. 2. Dr Chris Warner. 3. Last of the Summer Wine. 4. The Generation Game. 5. Mobile Army Surgical Hospital. 6. Selwyn Toogood. 7. Fraggle Rock. 8. The Golden Girls. 9. The Darling Buds of May. 10. Broadchurch.
---
That's it from us this week! We look forward to having your company again next week. In the meantime, do send us an email with your thoughts - simply reply to this email, or, if you're reading online, leave a comment below. And if you are reading online, do yourself a favour and start subscribing. Right now it's free! Just hit the button below.
We hope you have a wonderful rest of your week!
Talk soon,
Alice, Kelly & Nici x