Week Thirteen: Nici's Delightful Rhubarb Custard Dessert Cake
Pop the kettle on - and turn the oven on for the perfect slice of 'cake' to have with your cuppa! There are some classic and magical food pairings – tomato and basil, pork and fennel, chocolate and raspberries to name a few – and then there's rhubarb, vanilla and custard all wrapped into one dreamy dessert cake. Here it is, my rhubarb custard cake, which isn't really a cake but what else to call it?!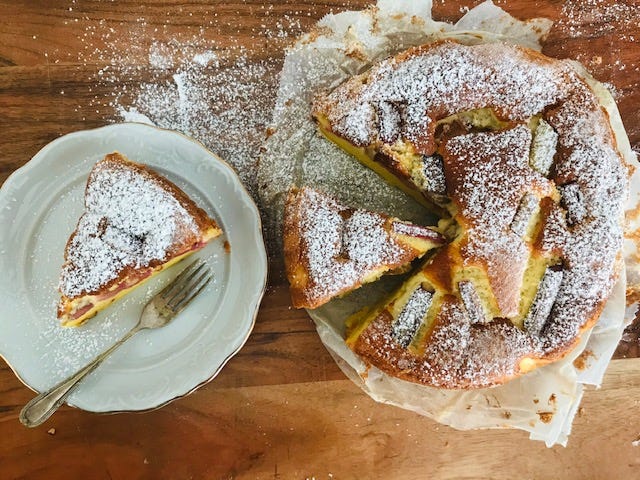 Rhubarb Custard Dessert Cake
Makes 23cm cake, serves 6-8
INGREDIENTS
4 eggs (whites separated from yolks), room temp

3/4 cup caster sugar

50g butter,

75g cream cheese

1 tsp vanilla extract

3/4 cup plain flour

2 cups milk, lukewarm

1 ½ cups diced (2cm) rhubarb

Icing sugar for dusting cake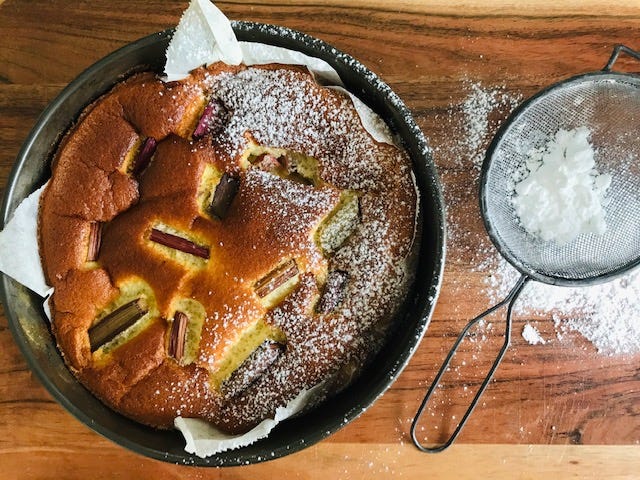 METHOD
Preheat oven to 190 C. Grease a 23cm baking dish or cake tin and line with baking paper.

Beat the egg yolks & sugar until light and creamy.

Melt butter with cream cheese and whisk until smooth. Pour into egg/sugar mix, along with vanilla and beat for two mins. Add the flour and mix until fully incorporated.

Slowly start adding the milk and beat until everything is well mixed together.

Beat egg whites until stiff peaks form. Fold these into the cake batter, a third at a time, until mixed in. Its a thin batter mix but don't worry.

Pour batter into lined dish and scatter over diced rhubarb. It will sink into the cake as it bakes.

Bake for approx 60 minutes or until the top is browned and the cake doesn't wobble. Cool for 15 minutes before removing from tin.

Dust heavily with icing sugar before serving, either warm or cold, with whipped cream.
Nici's tip: I used a spring form cake tin and wrapped the bottom in foil in case it leaked!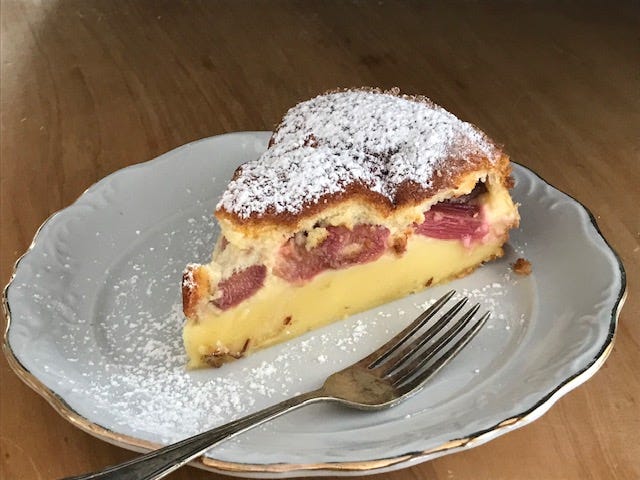 ---
Brain Test! Sudoku by Andrew Reid. Difficulty: Moderate!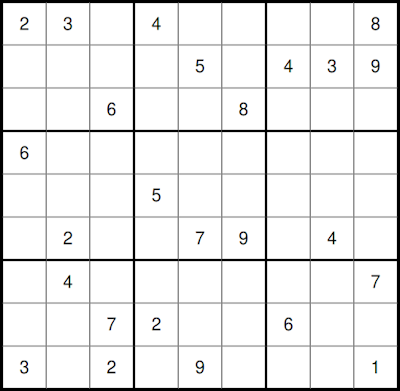 ---
Missed Wednesday's edition? Click here to check it out online now!
Wednesday's Answers: This Week In History Quiz
1. Usain Bolt. 2. 1920. 3. Robert Redford. 4. Wilbur. 5. Richard Pearse. 6. Cricket. 7. Katrina. 8. I Dream of Jeannie. 9.Tiger Woods. 10. Korea.
---
That's it from us this week! We hope you have a lovely rest of the week, enjoy your weekend, and we look forward to having your company again next week. In the meantime, do send us an email with your thoughts - simply reply to this email, or, if you're reading online, leave a comment below. And if you are reading online, do yourself a favour and start subscribing. Right now it's free! Just hit the button below.
Talk soon!
Alice, Kelly & Nici x