Week Thirteen: Princess Anne at 70: Remembering the Night She Thwarted a Kidnapping Attempt That Left Five Men in Hospital, PLUS, Spread Some Cheer in Your Garden!
Not "Bloody Likely" were her sage words to a gunman who tried to take the Princess Royal in a ransom plot.. The Hardest Working Royal Celebrates Her 70th Birthday
She's the no-nonsense royal who dislikes a fuss or fanfare, but last week the spotlight was on Princess Anne as she celebrated her 70th birthday.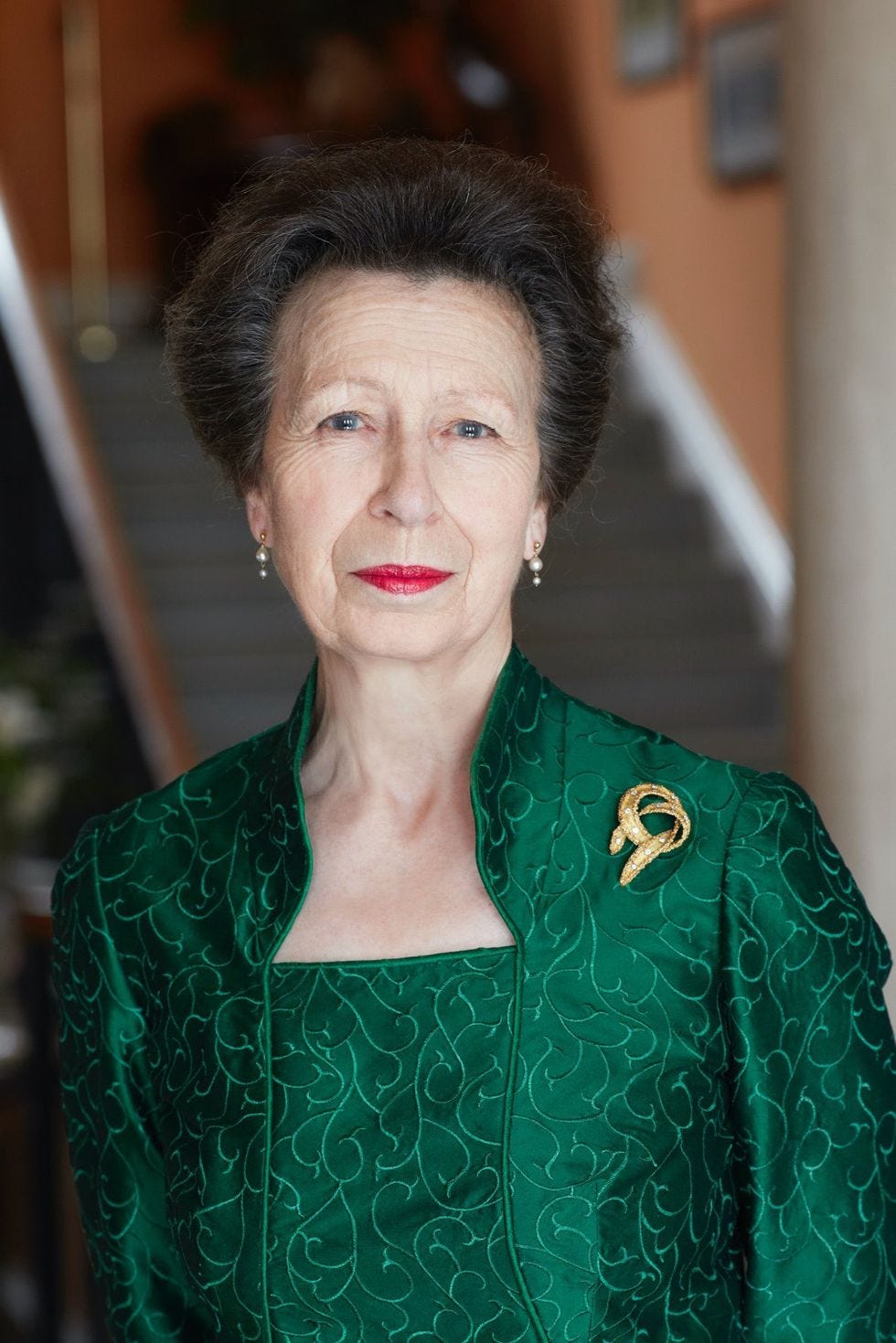 Although she would likely be loathe to take part in a large celebration, Covid-19 ensured her birthday was a low-key affair, calling for the scaling back of a get-together in Scotland due to an outbreak nearby.
Mike Tindall - the Princess Royal's son-in-law told the BBC the plans had to change rather last minute, but they hope to have a larger celebration when it is possible.
"It is a shame!" he said. "I'm sure we will do something as a family to celebrate her 70 amazing years. She's just an incredible woman in terms of how much work she can get through in the year."
Indeed, for the third year running, last December, Anne was named the hardest working royal, having worked 167 days. Her brother, and heir to the throne, Prince Charles came in second with 125 days. However, in 2019 Charles did pip his sister to the post when it came to how many public events he actually participated in - attending 521 - 15 more than Anne, who normally ranks higher than Charles when it comes to that metric. (In case you're interested, the 2019 list of events then ranked Prince Edward [308], The Queen [295], Prince Andrew [274], Prince William [220], Prince Harry [201], Kate Middleton [116], Meghan Markle [83 - she was on maternity leave for much of the year].
To celebrate her milestone birthday on August 15, the royal family released three new portraits of Anne, taken at her country residence of Gatcombe Park in western England by well-known photographer John Swannell.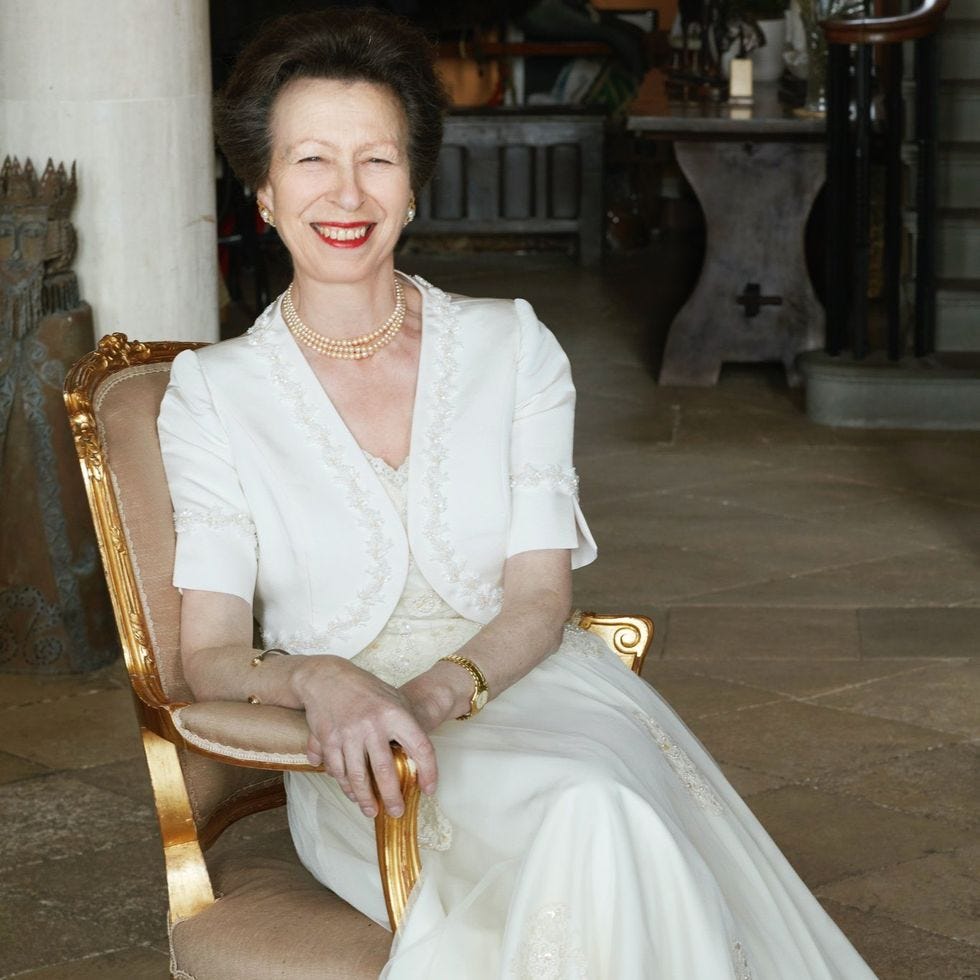 They're gorgeous photos of the royal - who is one of our all-time favourites at A Quiet Cuppa. One of our favourite stories about the Princess Royal is that of the failed kidnapping attempt of 1974.
Anne had only been married to Captain Mark Phillips for four months when their car was forced to a stop as they headed towards Buckingham Palace after attending a charity film screening. Believing it was a disgruntled driver in front of them, the one bodyguard assigned to Anne that evening, got out of the car to meet the other driver, who instead shot him in the shoulder from six feet away. The bodyguard attempted to return fire, but his own gun jammed as he desperately tried to thwart the gunman from getting to Anne (who, as it was later revealed, intended to hold her ransom for three million pounds).
Her bodyguard, Inspector James Wallace Beaton was shot again in the hand - but survived his injuries, miraculously as did Anne's chauffeur, Alexander Callendar who was shot in the chest as he confronted the gunman, and Constable Michael Hills who was the first policeman on the scene and was shot in the stomach.
Anne was joined in the car by her lady-in-waiting, as well as her husband who later said of the event, "I was frightened, I won't mind admitting it".
As a stand-off ensued against the gunman Ian Ball, seven men in total tried to stop him from getting to Anne - two chauffeurs, three policeman, a tabloid journalist and a former boxer - but it was the Princess Royal who proved to be a force to be reckoned with.
When Ian Ball managed to get the car door open and pull at Anne's arm, saying "Please come out, you've got to come!" she replied:
"Bloody likely."
She later described it as "a very irritation conversation".
"I kept saying I didn't want to get out of the car and I was not going to get out of the car".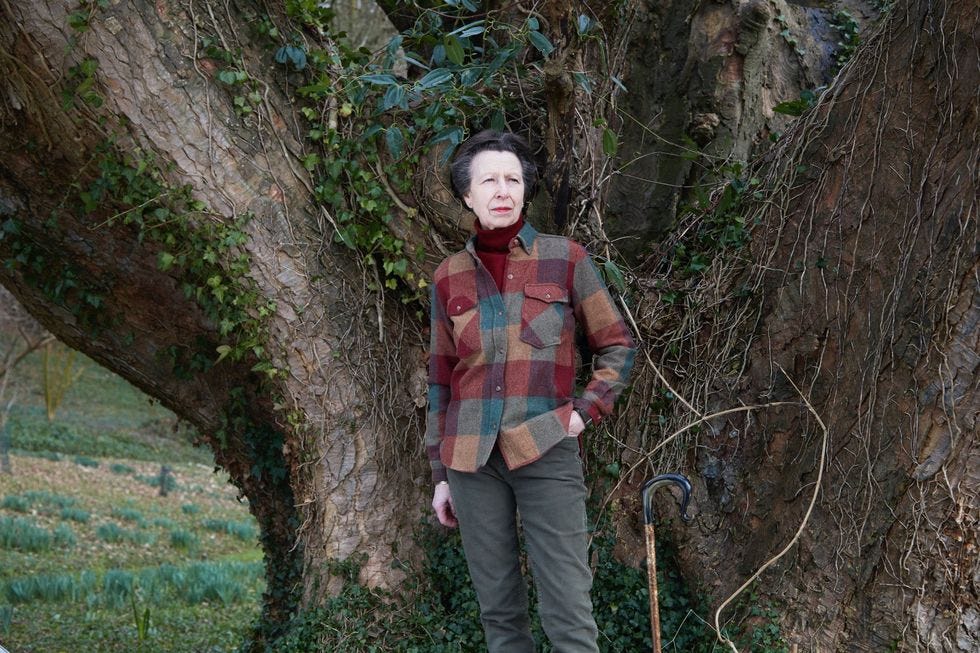 Things escalated when another motorist stopped and chauffeur Glenmore Martin got out to assist fallen policeman Michael Hills. He was soon joined by Daily Mail journalist John Brian McConnell who was passing by and immediately recognised the insignia on the limo and knew a member of the royal family was in danger. He tried to talk the gunman down, but was shot (miraculously he also survived his injuries). It was around this time that former boxer Ronald Russell snuck up on the gunman and punched him in the back of the head - distracting him long enough for Anne to reach over from the other side of the car and pull herself out of the car.
"I thought that if I was out of the car that he might move," Anne later told Police. A hunch which proved correct. As he ran around the other side of the car towards Anne, she jumped back in the car with her husband and shut the door, just as Ronald landed a square punch in the gunman's face. Meanwhile, more police officers had arrived and Anne noticed how nervous her would-be kidnapper had become in the presence of the police. "Go on," she said to him, "Now's your chance." And with that, he took off running into the night.
Anne later visited all the men in hospital who came to her aide that night, but many credit the royal herself for thwarting the kidnapping that night and saving herself.
A very happy birthday to the wonderful - and fearless - Princess Anne.
---
In the Garden: Need Some Cheer This Winter?
Leigh Bramwell is a gardening expert - she's spent "forever" as a journalist (at ODT, NZ Herald, her own glossy garden design mag Alfresco and as the Gardening Editor at New Zealand Woman's Weekly), in public relations, TV, book author… she's done it all! Who better to get some advice from!?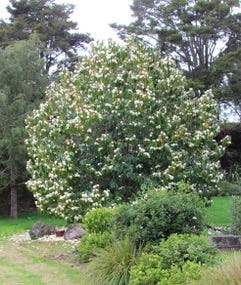 Q: What can you do to brighten up a winter garden?
A: Plant shrubs and trees that offer both flowers and fragrance.
Walking around our garden right now, I realise that winter is its best season.
Camellia, vireya, hibiscus, gordonia, gardenia, brugmansia, winter rose, viburnum, azalea, grevillea, lily…. they're all vying for attention and it reminds me that planting for winter colour and scent is far more important than filling the garden up with spring colour.
Right now my best friend is the evergreen magnolia, which is flowering its head off and sending its fragrance for a couple of hundred metres all around. I am so loving that.
I'm not actually sure what the variety is, but if you're keen for a fragrant white magnolia, there's plenty of choice. For a huge garden you can go for M. grandiflora, which will grow up to 18m high, for a middle-sized garden there's Little Gem, which weighs in at around 9m tall, and for a smaller garden, try Bubbles, which will grow to about 4m.
And there are plenty more. Have a scoot around www.wairere.nz or www.southernwoods.co.nz to see what else is on offer. I'm gearing up for a new baby called 'Teddy Bear.'
Hear more from Leigh by clicking here
---
Test Yourself! Quiz: This Week In History…
On August 21 1986 a boy was born in Jamaica who would go on to be one of – if not the – fastest men in the world. He was the first man in history to set three world records in a single Olympic Games competition and is often called "Lightning Bolt". What is his name?

On August 23 a 15-year-old swimmer became the first Kiwi female to compete at an Olympic Games. What was the year: 1920, 1932, 1940 or 1948?

Who is this celebrity, born on August 18 1936: He was born in California and went on to become an actor, director and founder of the Sundance Film Festival. He has won two Oscars – one for directing Ordinary People in 1981, and a Lifetime Achievement in 2002. In 1976 he starred in All The President's Men.

On August 19 1871, Orville Wright – who would go on to be famous for being one half of the team often heralded as having built the world's first successful airplane – was born in Ohio, USA. What was his brother's name?

While the Wright brothers are down in many history books as having built the first airplane, after recording four brief flights on December 17 1903 – who was reported to take off in a homemade plane and fly 400 metres in Timaru, more than 18 months earlier than the Wrights?

On August 19 1900 a sporting match began at the Paris Olympics – it would be the first and only time that sport was played at an Olympic Games. What was that sport?

A hurricane formed over the Bahamas on August 23 2005, which in the following five days would become a Category 5 and cause massive damage – particularly in Louisiana where 1,836 people died in New Orleans after the city's levees broke. In total the estimated cost of the hurricane was $125 billion. What was the name of that infamous hurricane?

Actress Barbara Eden was born on August 23 – making this Sunday her 89th birthday. She is best known for her starring role in which TV series?

On August 23 2010 former Swedish model Elin Nordegren divorced her husband after he experienced one of the biggest falls from grace. What started as a story about him crashing his SUV into a neighbour's tree, soon unraveled into a lurid story of repeated infidelities. Who was that man?

On August 17 1945, which country was divided in two parts along the 38th parallel: Germany, Sudan, Korea or Timor?

---
Coming to your inbox this week: 'Nici's Rhubarb Custard Cake'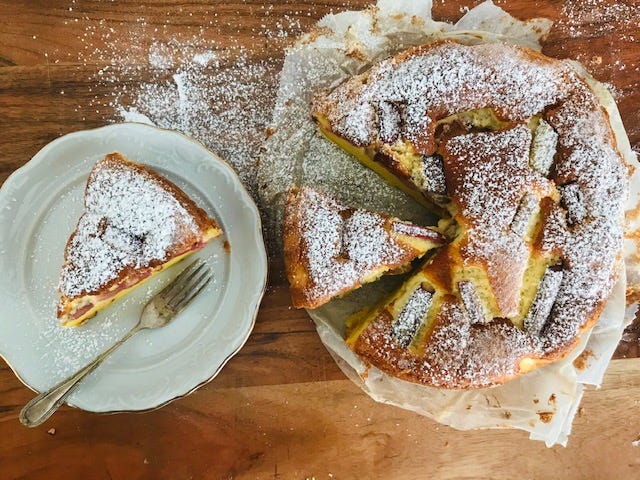 You're not going to want to miss this one! If you like rhubarb as much as we do make sure you have your eyes peeled for Nici's magical rhubarb custard cake recipe, coming later this week.
We look forward to talking again soon!
Alice, Kelly & Nici x