Week Ten: Darling Prince George, Farewell To a Superstar of the Golden Age, David Hartnell's Hollywood Trivia - Plus, Could THIS Be The Cause Of Your Pet's ill Health?
The Duchess of Cambridge tells all about her new role as homeschool teacher to the future little King! Welcome back!
We hope you're having a wonderful week.
Thanks for all your feedback on last week's newsletter - we're so glad to hear Nici's Pumpkin & Parmesan Soup went down such a treat, and that you enjoyed catching up with Colin Hogg (we'll make sure we pass on all your condolences after he shared his sad news of the passing of his much-loved mother). If you missed last week's newsletters, you can catch up on them here!
Now, if you haven't already, pop the kettle on, because today we've got plenty to catch up on - we're remembering a legendary star of the silver screen, catching up on the latest photos of a gorgeous little royal - then, our resident vet Dr Jacqui Snell may be able to shed some light on why your pet perhaps isn't their usual self, plus, David Hartnell is here to test your Hollywood know-how!

Enjoy!
---
Farewell To A Legend Of The Silver Screen
One of the last stars of the Golden Age of Hollywood has passed away, aged 104.
Gone With The Wind's Olivia De Havilland, who was Hollywood's oldest living Oscar winner, passed away peacefully over the weekend in her adopted home of Paris.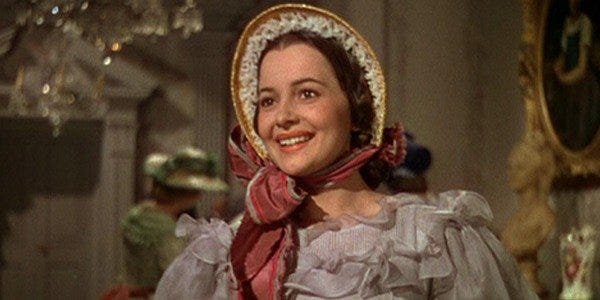 (Olivia in Gone With the Wind)
The iconic star made her breakthrough in Captain Blood, starring opposite Errol Flynn, and went on to star in almost 50 feature films, earning five Oscar nominations in the process.
She earned her first nomination for her portrayal of Melanie in Gone With the Wind, losing out to her co-star Hattie McDaniel. She went on to win a Best Actress Oscar in 1946 for her role in To Each His Own, following it up with another win in 1949 for The Heiress.
But it was perhaps the Best Actress Oscar race in 1942 which saw her nominated alongside her sister, Joan Fontaine, that was the most talked about. The pair reportedly had a strained relationship since childhood, which was said to have been intensified during the Oscar race. Olivia's older sister Joan was the eventual winner.
Olivia had several high profile relationships, including James Stewart and Howard Hughes - who reportedly gave her flying lessons. Her chemistry with Errol Flynn was undeniable, yet the pair were never involved in a romantic relationship. They certainly came close though. Errol Flynn finally disclosed in his autobiography that he fell in love with Olivia, professing his love to her at the 1937 Coronation Ball for King George VI in Los Angeles, where they were seen slow dancing. At the end of the evening Olivia, however, insisted that although Errol had separated from his wife Lili Damita, he would heed to divorce her before she would begin a relationship with him. Errol reunited with his wife soon after.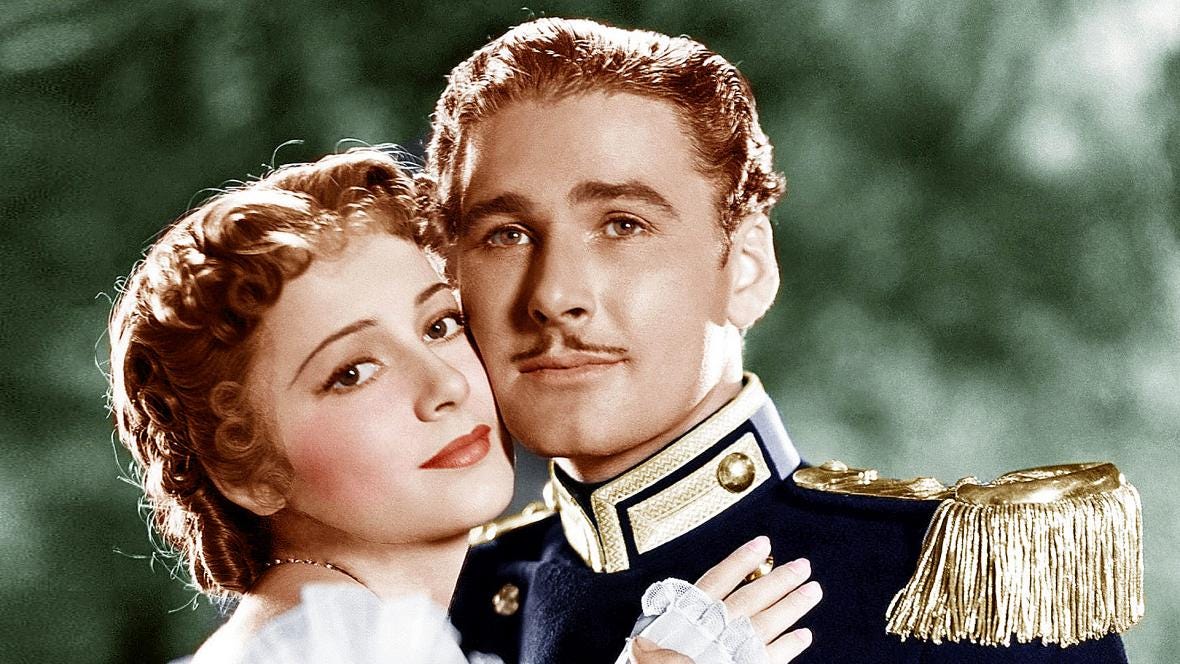 (Olivia and Errol in 1936's The Charge of the Light Brigade)
But Olivia went on to find love, twice. First with husband Marcus Goodrich, with whom she had a son, Benjamin. Sadly Benjamin passed away at Olivia's Paris home aged 42, from complications of Hodgkin's Disease which he battled as a teenager.
Olivia had a daughter with her second husband, magazine editor Pierre Galante. Their daughter, Gisele (64) took after her father and works as a journalist in France.
Off-screen Olivia was also famous for taking on the Hollywood Studios during a time when they had complete control over their stars. Although other actors had taken the studios to court and failed, Olivia successfully took Warner Brothers to court in 1943 when it added time to her original contract as a penalty for turning down roles. Her win became known as the 'De Havilland Law' and loosened the grip studios had on their stars.
In recent years she reflected on her incredible life and career, and put her longevity down to "the three Ls: Love, laughter and learning".
---
Royal Watch: Happy Birthday To A Little Prince!
Kensington Palace released two gorgeous photos of Prince George last week to celebrate the future king's seventh birthday on July 22.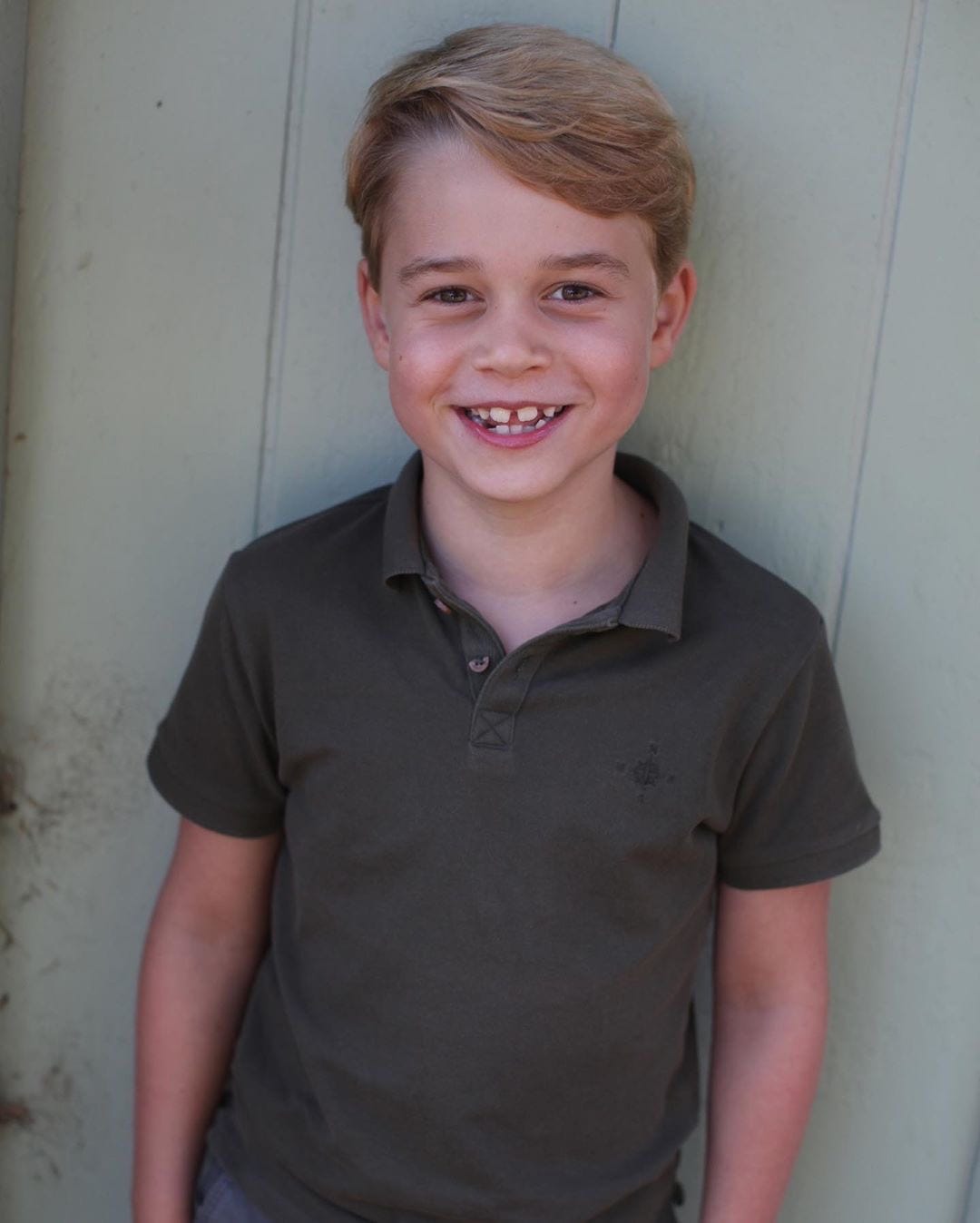 The portraits of the third-in-line were taken on the grounds of the family's home in Norfolk, once again by his mother, the Duchess of Cambridge.
The family has relocated to Norfolk from Kensington Palace due to Covid-19. The duchess recently confirmed that she is homeschooling the children, telling the BBC, "The children have got such stamina I don't know how! You pitch a tent, take the tent down again, cook, bake. You get to the end of the day and they have had a lovely time - but it is amazing how much you can cram into one day, that's for sure."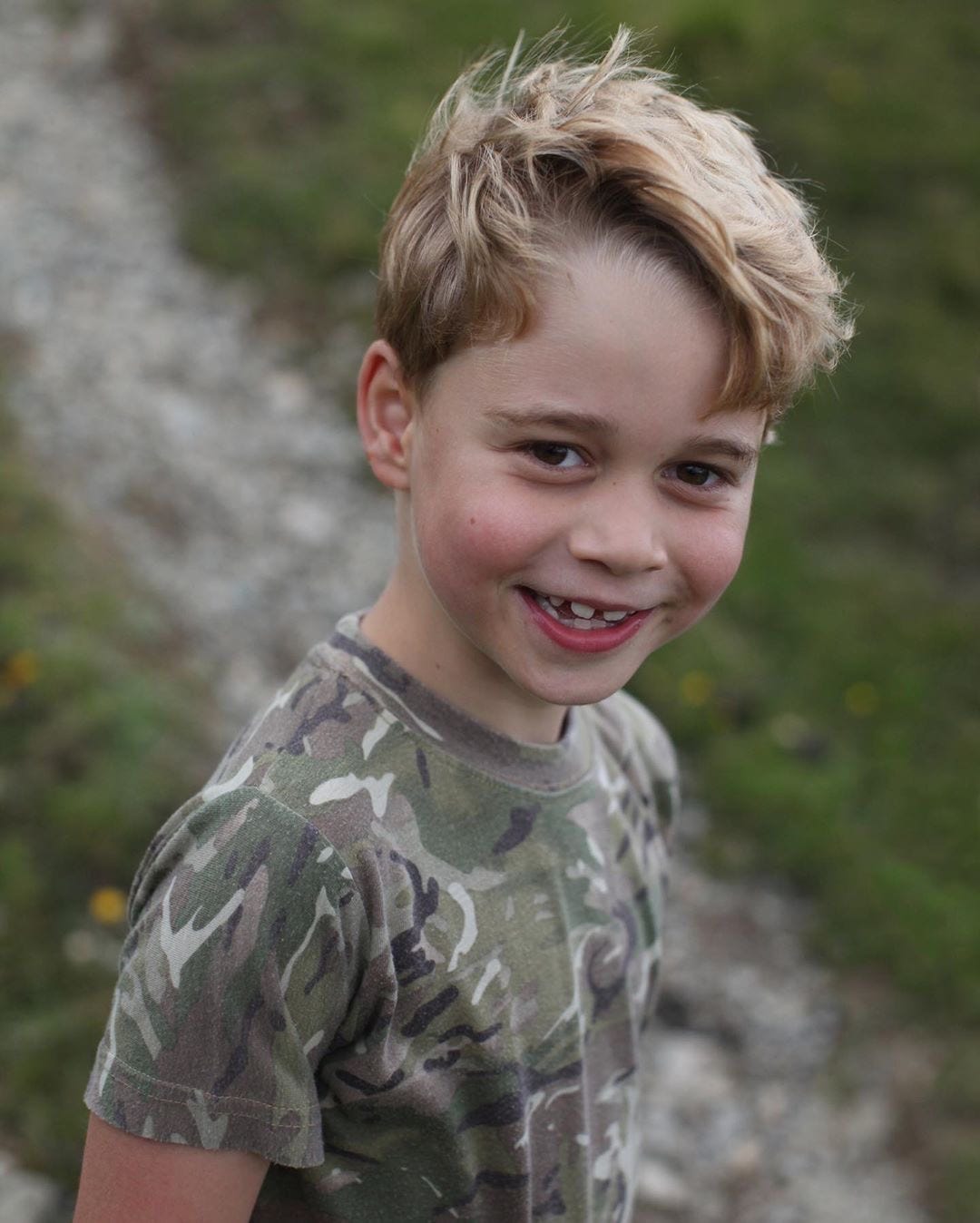 ---
Put Your Pet Questions To Our Resident Vet!
Dr Jacqui Snell is a vet with a difference! Jacqui graduated from Massey University in 1988 and has practiced as a Companion Animal Veterinarian for 30 years based in Wellington, England, Hawkes Bay and most recently in Tauranga. For a large part of her career, Jacqui owned her owned a three vet practice in Taradale.

With a deep interest in Holistic Veterinary Medicine, Jacqui has attained a Diploma in Western Veterinary Herbal Medicine through the College of Integrative Veterinary Therapies. You can learn more about Jacqui on her website, here.
When it comes to wellness and maintaining good health, many experts and practitioners have been talking about 'gut health' and our microbiome of late. Well, as Dr Jacqui Snell explains, this isn't just a conversation we should be having about ourselves as humans – we should also be looking at the microbiome of our much-loved pets!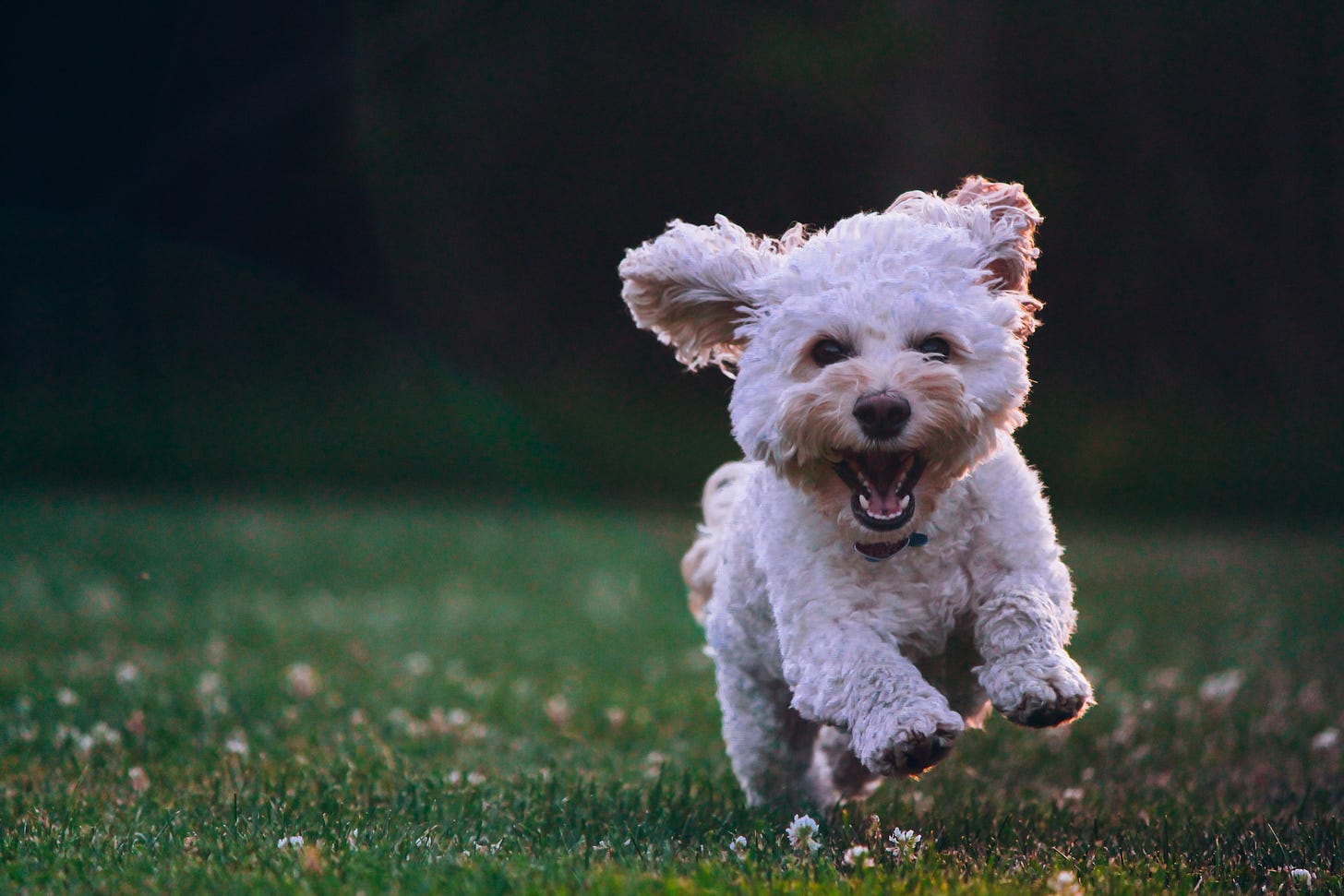 The forgotten organ - the microbiome!
What is the microbiome, you may be asking? It refers to the communities of microbes – such as bacteria, fungi and viruses – that live on and inside our pets.
Why is it important?
If we don't look after it, our pets' health can suffer. We now know that certain foods, medications and our animal's environment can damage these good bugs. The microbiome can protect our pets from nasty pathogens. It helps form a protective barrier, a defence strategy against toxins, allergens, drugs, invaders and even cancer-causing substances.
The friendly bacteria in the gut produce special proteins that help to digest and use food, improving the nutritional value that your pet gets from their meals. It plays a VITAL job in supporting the immune system, plus, it can even affect your pet's mood!
When the balance of these bugs is altered and the friendly bugs decline, the nasty bugs can increase in numbers and cause havoc – this imbalance is known as 'Dysbiosis'.
Dysbiosis is now considered the cause of many diseases and nutritional deficiencies. So, in a nutshell, if your pet suffers from any chronic inflammatory disease, it is possible that the microbiome is out of balance.
What can we do to get the gut back to healthy?
Address the diet - quality raw foods and raw bones help provide good bugs. Avoid inflammatory foods such as chemical additives, wheat, soy, cow milk or corn.

Probiotics (it is very important to get the right bugs/and treatment plan for our pets, not all probiotics are the same).

Prebiotics – certain vegetables, fruit that is rich in beneficial fibre and polyphenols/antioxidants.

Reduce oxidative stress (which causes inflammation), by maintaining a healthy body weight, exercising, reduce drug intake, take supplements such as NRF2 activators (support the genes to reduce oxidative stress) or take antioxidants.
Got a question for Dr Jacqui Snell? Reply to this email with your query and we'll do our best to get it answered!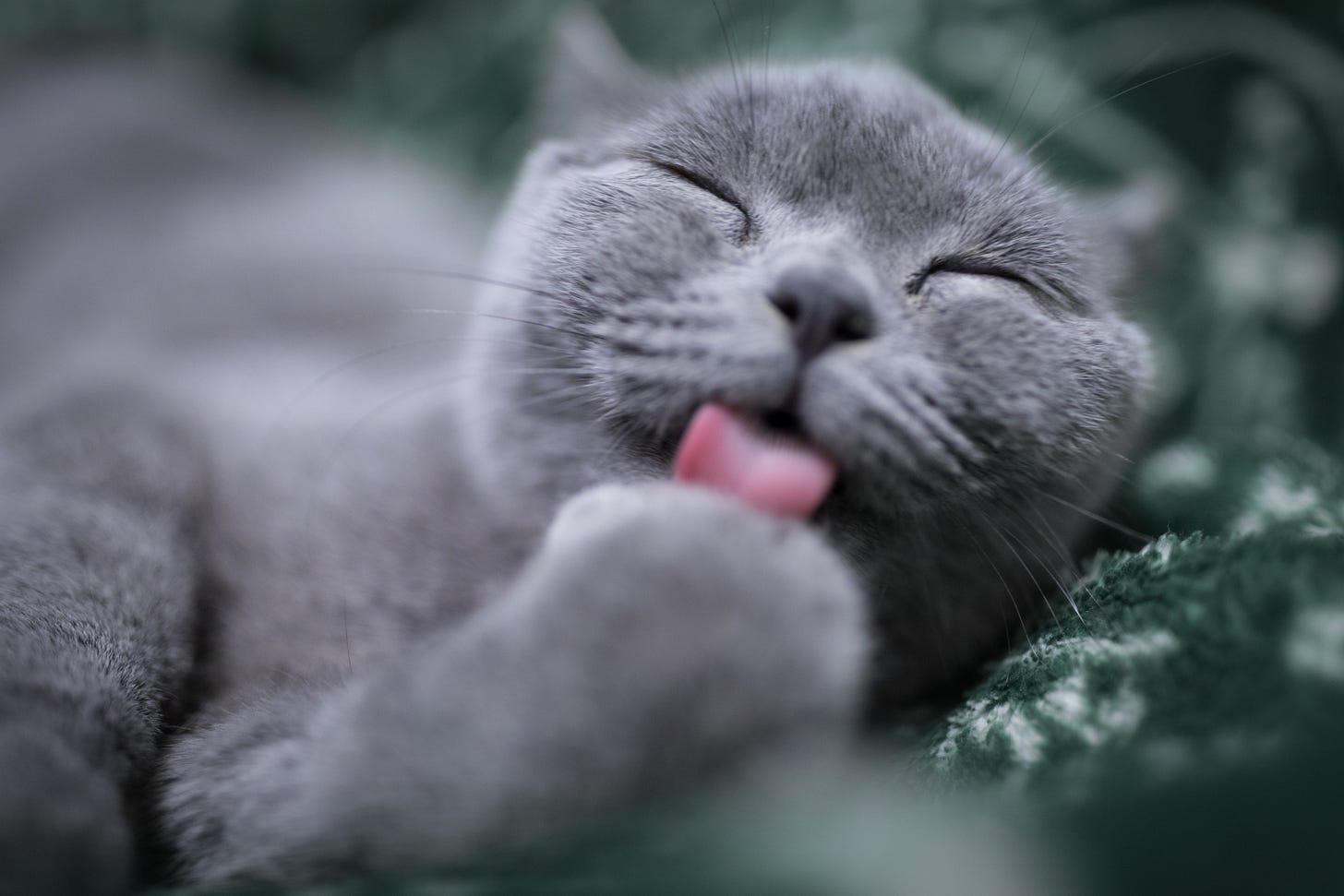 ---
A Touch of Hollywood! David Hartnell's Celebrity Trivia!
David Hartnell MNZM is a man who really needs no introduction! Many moons ago he became NZ's first full-time gossip columnists, thanks to his many personal connections with the greatest stars of the silver screen. At 75 he is still the man to ask if you're after a bit of Hollywood gossip. With any luck he'll tell you, "I'm not one to gossip, but…"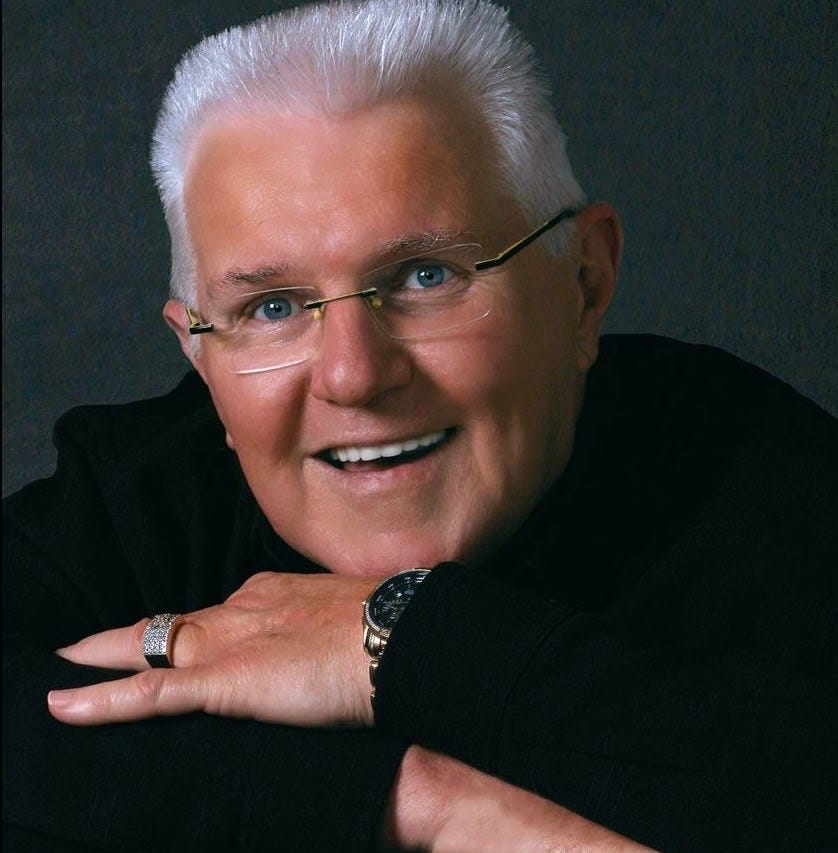 Which Hollywood star's parents are Pastors?

Mayim Bialik plays which character in the TV series The Big Bang Theory?

Jon Snow is a character in which award winning TV series?

Norman Bates had a hobby in the movie Psycho, what was it?

How old was Daniel Radcliffe, when he starred in the first Harry Potter movie?

What character did Kirstin Davis play in the TV series Sex and the City?

The Time Of My Life was the theme song to which 1987 movie?

What was Lady Gaga's first movie role?

Harry Potter received an anonymous Christmas present in the Philosopher's Stone, what was it?

Fran Drescher starred in which US TV comedy series?

Check your email inbox later this week for the correct answers!
---
Coming to your inbox later this week: Nici's Delicious Coriander & Cashew Pesto Recipe (It Goes With Everything!)! Plus, Put Your Grey Matter To The Test With A Brain Teaser Puzzle!
Have a wonderful afternoon! We look forward to seeing you again later this week. And, remember to hit reply to this email and get in touch in the meantime. We'd love to hear from you.
We look forward to talking again soon!
Alice, Kelly & Nici x