Week Seventeen: Nici's Delicious Rhubarb and Apple Shortcake!
Pop the kettle on - Nici has a show-stopping sweet treat to share with you this afternoon! Rhubarb & apple shortcake
Nici Wickes
This is my nana's shortcake recipe (originally measured in ounces of course) and it really is the best shortcake recipe I've found. The combo of rhubarb and apple is so so good.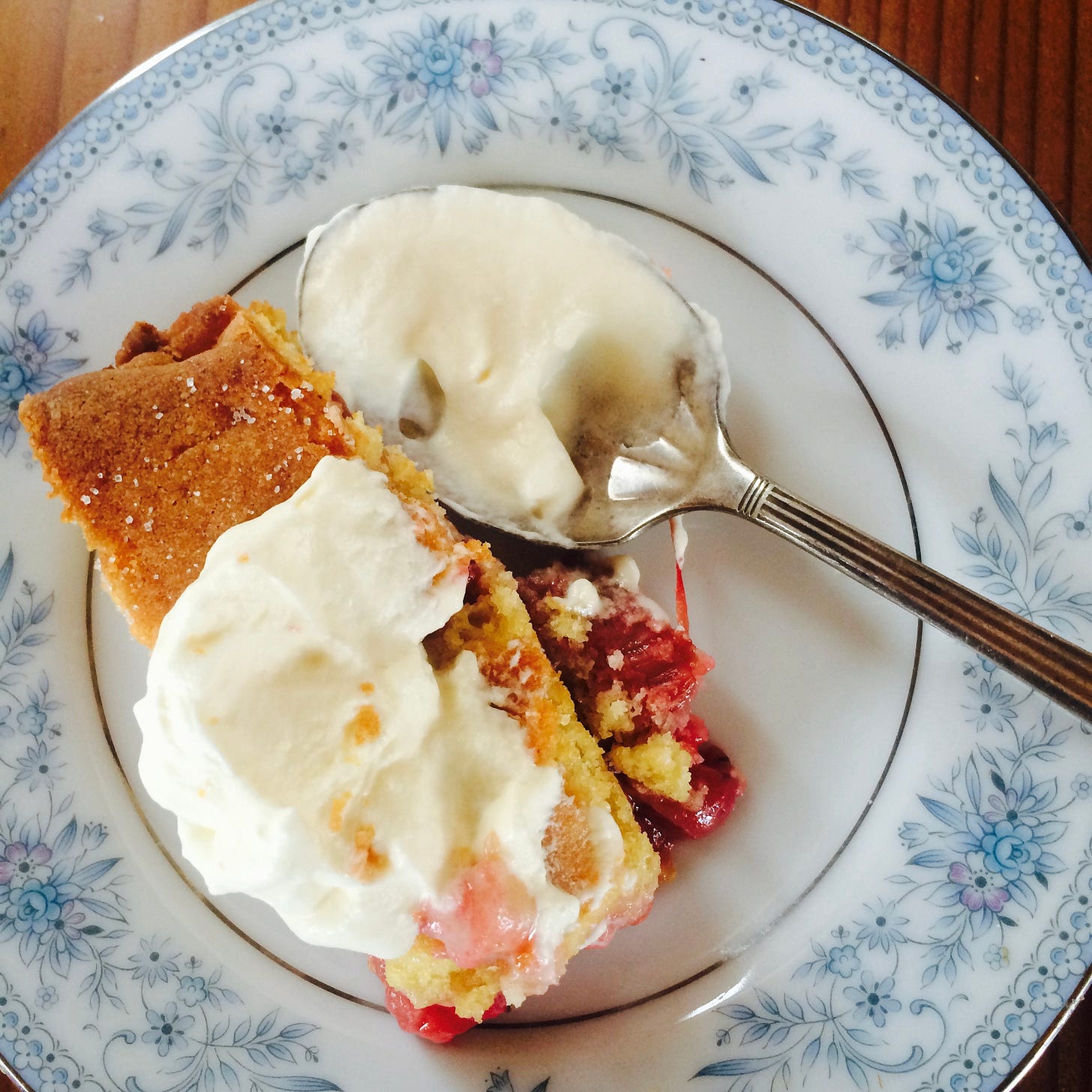 Makes 1 x Swiss roll tin
6-8 stalks rhubarb, washed & chopped into 4cm lengths

1 tbsp sugar

2 apples, peeled and chopped roughly

225g butter

1 cup sugar + 1 tbsp

2 large eggs

2 ½ cups flour

2 tsp baking powder

Whipped cream to serve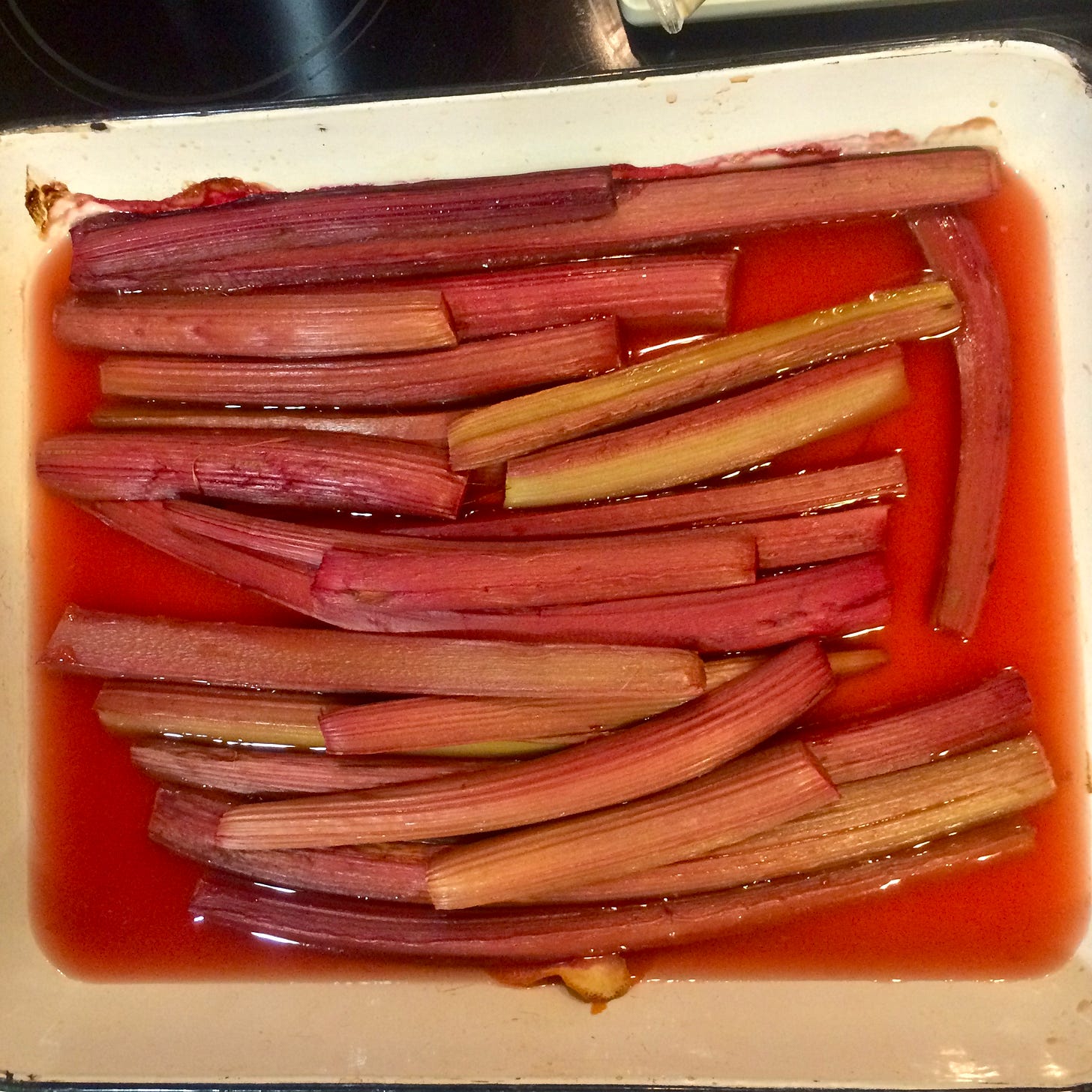 1. Set the oven at 180 C. Line a Swiss roll tin with baking paper.
2. Roast the rhubarb with the first measure of sugar in the oven until tender. Once cool add the apples.
3. Make the shortcake: Cream the butter and sugar (reserve the 1 tbsp sugar measure) until light and creamy, then beat in eggs. Stir in the sifted flour and baking powder, mix well and chill for 15 minutes.
4. You won't be able to roll this mixture (it's too buttery) so with floured hands gently flatten half of the mixture into tin.
5. Spread the fruit over the base then cover with the other half of the shortcake – you can crumble it over - and cook for 40-45 minutes hour until golden brown.
6. Sprinkle with extra 1 tbsp sugar to serve.
7. Serve warm or cooled slices with whipped cream.
---
Missed Wednesday's edition? Click here to check it out online now!
Test Yourself! Quiz Answers: How Well Do You Know Your British Sitcoms?
1.Edina and Patsy. 2. Keeping Up Appearances. 3. Father Ted. 4. To the Manor Born. 5. Dad's Army. 6. Manuel. 7. Some Mothers Do Ave Em. 8. The Good Life. 9. It Ain't Half Hot Mum. 10. Porridge.
---
That's it from us this week! We hope you have a lovely rest of the week, enjoy your weekend, and we look forward to having your company again next week. In the meantime, do send us an email with your thoughts - simply reply to this email, or, if you're reading online, leave a comment below.
Talk soon!
Alice, Kelly & Nici x