Week Seventeen: Prince William & Kate's Great Bake Off, Leigh Bramwell Shows How to Add Some Drama To Your Garden, Plus A Very British Telly Quiz!
The royals have been out in force this week - but did they make a misstep when it comes to Meghan Markle? Royal Watch: A Right Royal Bake Off!
The Duke and Duchess of Cambridge took a day out in London yesterday, as they visited local businesses and places of worship to highlight how communities have coped during the pandemic.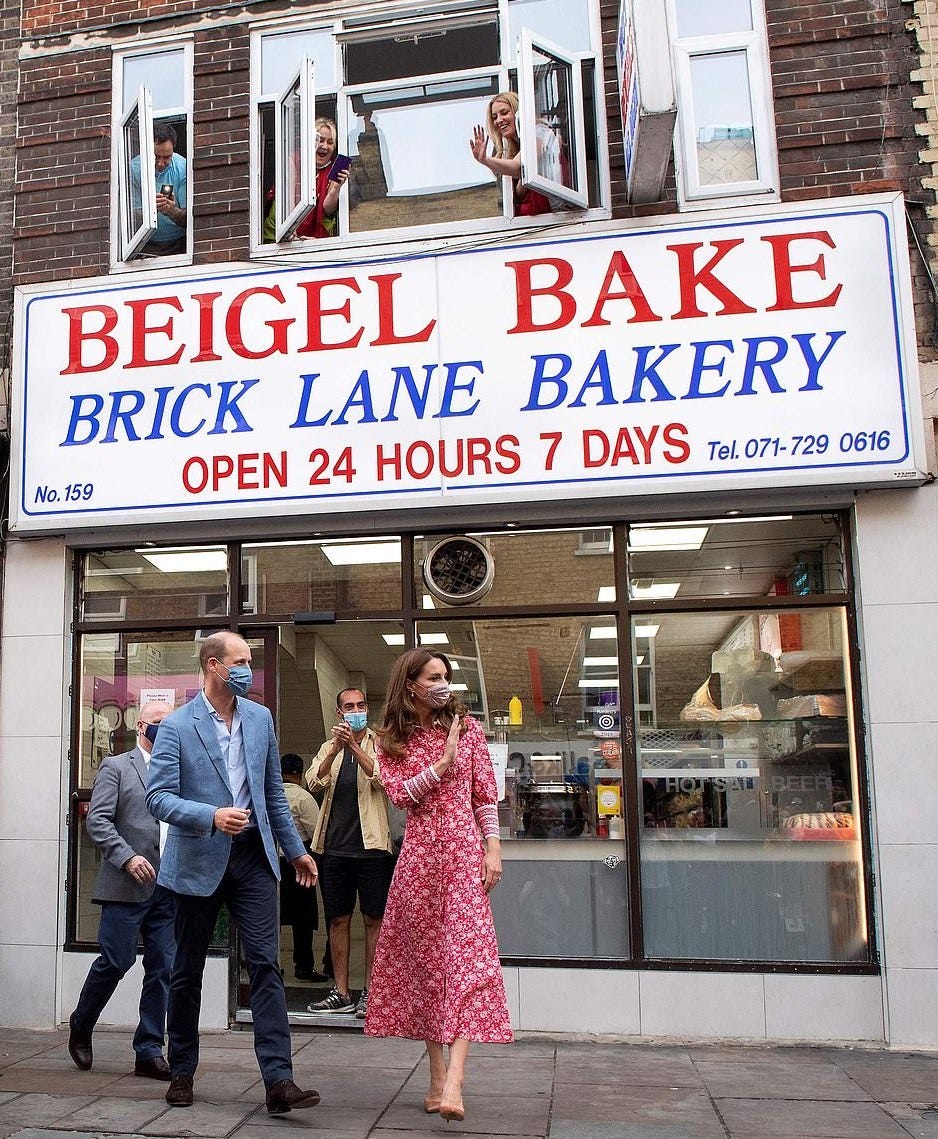 The pair (both 38) have been holed up in Anmer Hall in Norfolk with their three children during lockdown but have believed to have now returned to Kensington palace.
On Tuesday – which was also Prince Harry's 36th birthday – they supported the traditions of London's East End, meeting with Muslim volunteers supporting the community during lockdown, making Jewish bagel snacks and rolling up their sleeves to knead bread at the famous Beigel Bake Brick Lane Bakery.
There, it was Kate who shone with an expert technique in shaping the dough – "I had beginner's luck!" laughed Kate.
She revealed she's been doing a fair bit of baking in the kitchen lately, saying it has been an "explosion of flour and chocolate" as she teaches Prince George, Princess Charlotte and Prince Louis the basics of baking cakes and biscuits.
Kate and William both spent hours talking to local business owners and asked many questions about the struggles they have faced with their businesses.
To celebrate Prince Harry's birthday, William and Kate posted to Instagram an old photo of the trio during a visit to London's Olympic Park in February 2017. It was captioned "Wishing a very happy birthday to Prince Harry today!"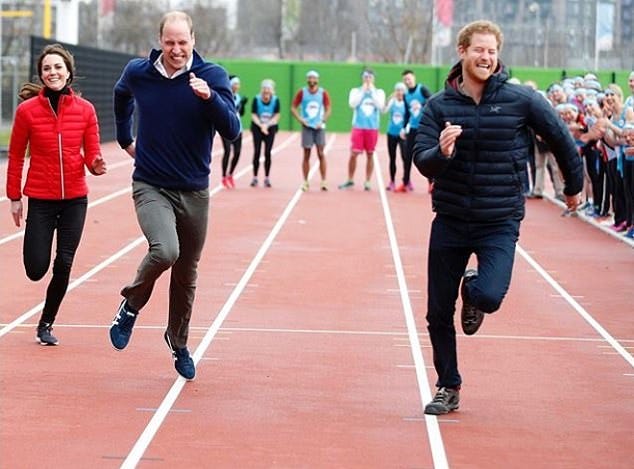 The photo immediately raised eyebrows, with several commenters asking, "Where's Meghan?"
In fact, the other posts by family members were all older photos of Harry, before Meghan joined the firm. Her Majesty posted a photo of the pair smiling at the Queen's Young Leaders reception at Buckingham Palace in 2017.
Meanwhile Prince Charles posted a picture of the pair laughing at the Invictus Games in 2014, as well as a second portrait of Harry.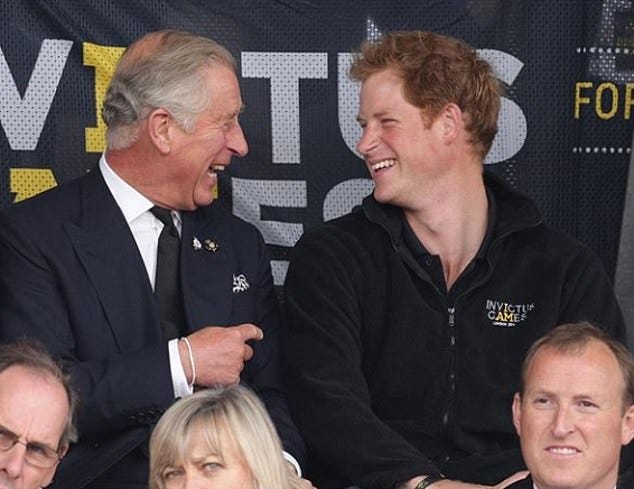 Some commenters pointed out Harry's beaming smile in the old photos – "I miss these happier times," said one.
But Omid Scobie, the co-author of Finding Freedom says Harry – who has now reached the same age his mother was when she passed away – is actually "very content" and "thriving" in his professional life. "This is the moment [Harry] can sit back and think, 'I made it.'"
---
In The Garden: Leigh Bramwell's Tips For Adding Some Drama to your Garden
Leigh Bramwell is a gardening expert - she's spent "forever" as a journalist (at ODT, NZ Herald, her own glossy garden design mag Alfresco and as the Gardening Editor at New Zealand Woman's Weekly), in public relations, TV, book author… she's done it all! Who better to get some advice from!?
Q: How do you get a really dramatic look for a focal point in the garden?
A: Go black!
A few decades ago we'd never have seen black in the garden, but today we have black houses, black fences, black garden furniture and black – or almost black – plants.
There's nothing like a black pot with a black plant in it to create a bit of drama, and these days we have quite a choice.
Since we like to put nasturtiums in salads, the idea of black petals is a little daunting. But the velvety black top flowering nasturtium is great for container and baskets and the petals do look amazing in a bright green salad.
Viola' Black Velvet'
A hardy annual, the black pansy is an early flowering strain of Viola and the velvety black flowers have a bright yellow eye. It's creepy, in the botanical sense of the word. Full sun or semi-shade.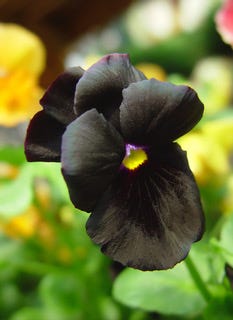 Phormium Platts Black
If you favour spiky plants, go for a black flax. Phormium Platts Black is a good one, and you can further the theme by planting black mondo grass around the base.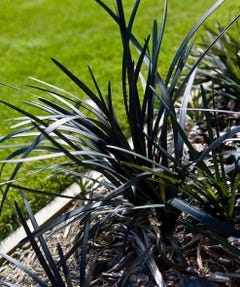 Hear more from Leigh by clicking here
---
Quiz: How Well Do You Know Your British Sitcoms?
What were the names of the characters played by Jennifer Saunders and Joanna Lumley in Absolutely Fabulous?

What was the name of the sitcom starring Hyacinth Bucket, who insisted her last name be pronounced "Bouquet"?

If you were watching Ted Crilly, Dougal McGuire, Jack Hackett and Mrs Doyle – what TV show were you likely viewing?

Which show was named after a phrase in Shakespeare's Hamlet – "Though I am a native here and to the manner born, it is a custom more honoured in the breach than the observance."

Who Do You Think You Are Kidding Mr. Hitler? was the theme song to which popular show which premiered in 1968?

What was the name of the waiter in Fawlty Towers?

If the main character on the show you were watching often said "oooh, Betty," what show would you be watching?

What 1970s show centered around a 40-year-old plastics designer and his wife Barbara who experienced joys and miseries as they attempted to escape modern commercial living by becoming totally self-sufficient?

Which show was set in Deolali in India and the fictional village of Tin Min in Burma, during the last months of WWII?

Ronnie Barker and Richard Beckinsale starred in which prison-based sitcom?

Keep an eye out for the answers later this week!

---
Coming to your inbox this week: Nici's Rhubarb Shortcake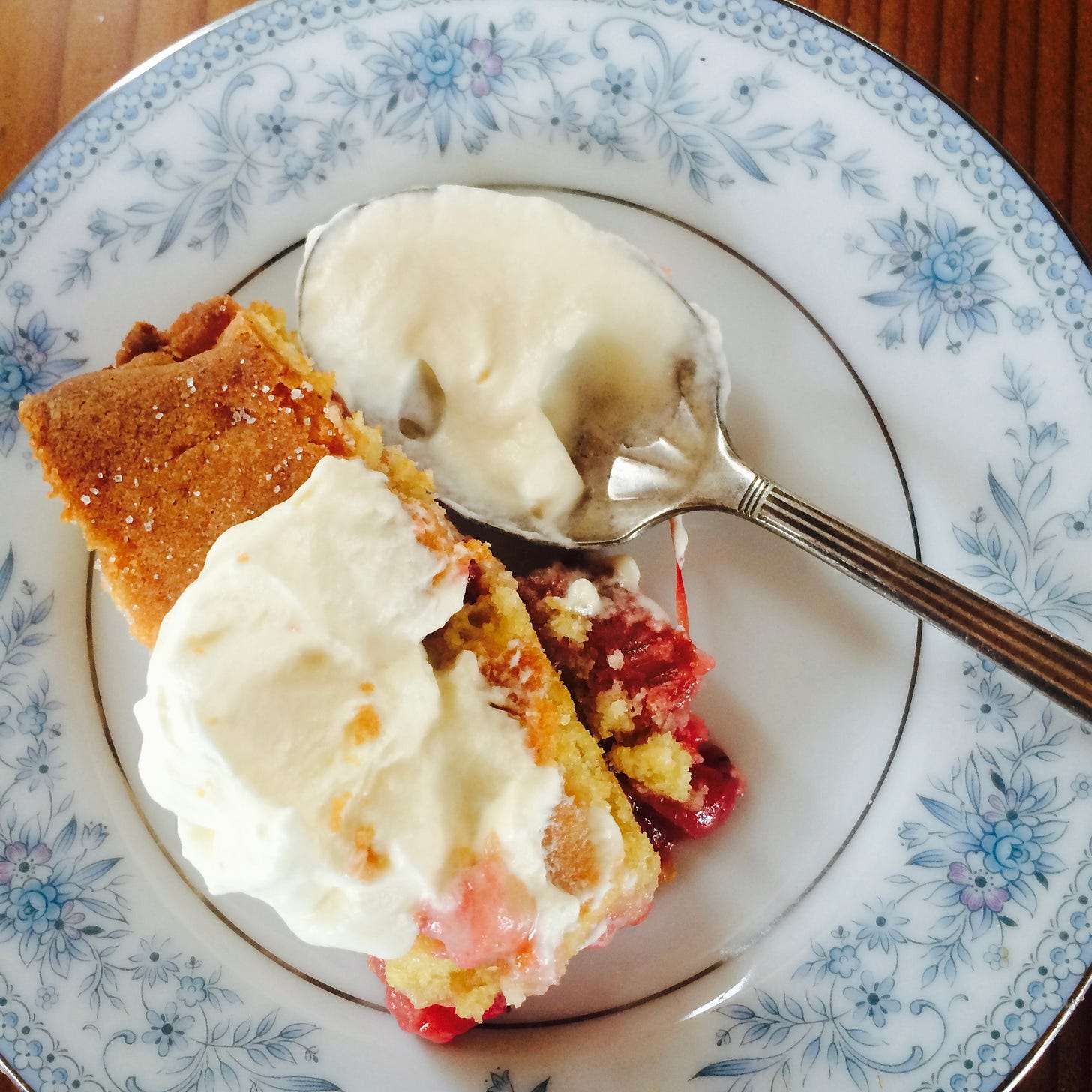 Says Nici, "Is it just me or is rhubarb one of the best ingredients?!" Later this week, Nici shares her truly wonderful rhubarb shortcake - perfect if you're not sure what to do with the excess of it in the garden at the moment!
Until then, enjoy your week!

Talk soon,
Alice, Kelly & Nici x