Week Eleven: Harry and Meghan's Day of Reckoning, Leigh Bramwell's Advice For Growing Fruit in Cold Temps, Plus, Give Your Brain A Workout!
There's less than a week to go now, before a bombshell book on the royal couple officially hits shelves... Royal Watch: Harry and Meghan's Day of Reckoning Finally Arrives
Finding Freedom, the long-awaited biography of the Duke and Duchess of Sussex's life inside the royal family, will finally be released in full next week - and insiders say the book will serve as the final nail in the coffin for the pair's relationship with the Windsors.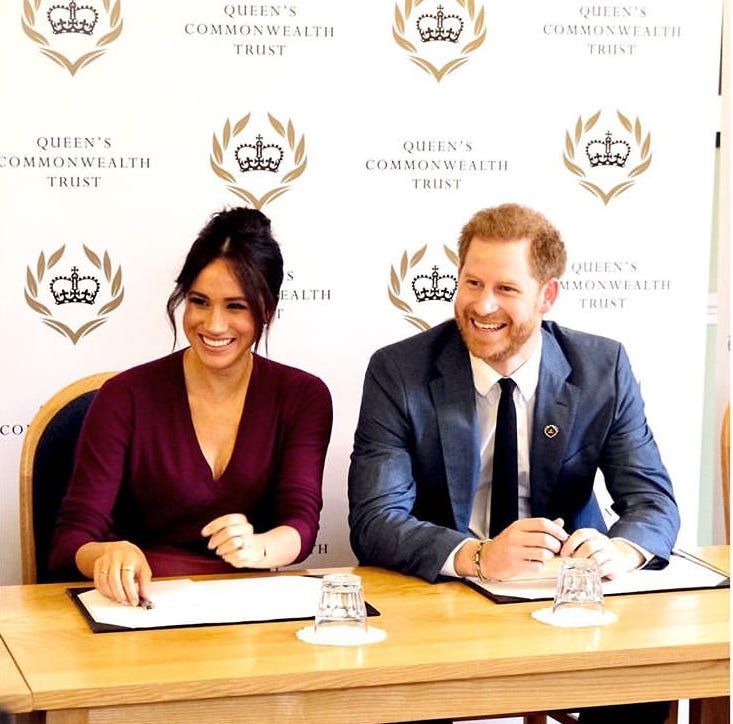 While Harry and big brother Prince William's relationship is said to be barely hanging by a thread, with infrequent and still vaguely uncomfortable conversations being had over Zoom, royal insiders are gearing up for more animosity between the siblings when the book is released on Tuesday.
Some, however, think the damage has already been done, with royal biographer Angela Levin telling that Harry has become a "shadow of his former self" since meeting Meghan in 2016.
"Harry's changed enormously since I met him," she says.
"I found that he was charismatic, he had royal stardust about him. He was brilliant with people, especially if they were physically, emotionally or psychologically damaged, he's got a mysterious side."
"When you read even just the extracts, you realise that actually the pile of grievance they hold going back a few years now is absolutely extraordinary," she continues of the book, written by journalists sympathetic to the couple's plight.
"But when you add them up it's like a great big sand castle of tiny little bits and pieces that you feel is not right. They ignore all of the wonderful things they have had, the prerogatives and chances to meet great people and do charity work they want to do. And they're focused, it seems to me, entirely on the negative."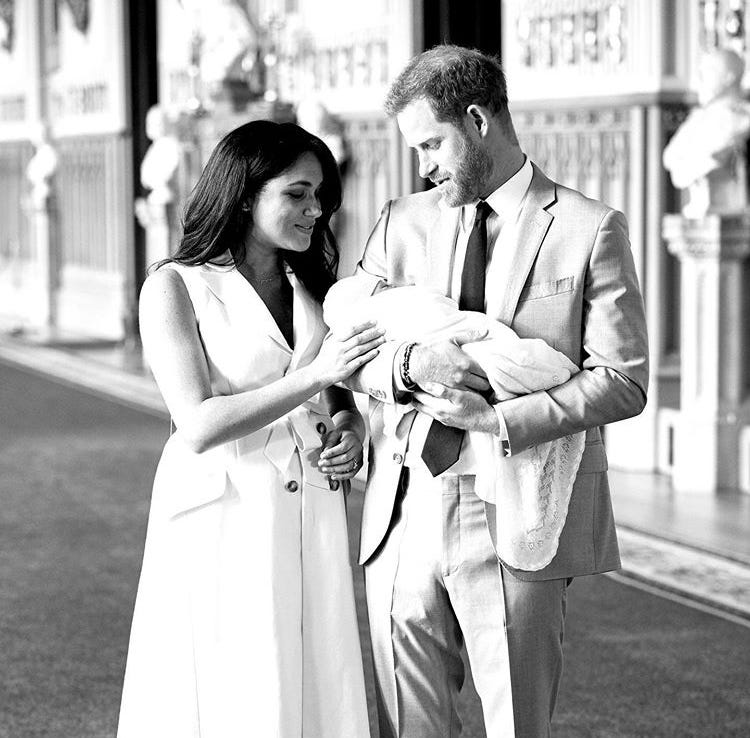 In a seperate interview, Angela, who wrote Harry: Conversations with a Prince, says that the pair "bring out the worst in each other", while deeming Meghan "a mega-watt attention grabber with the eyes of the world on her" while Harry has sadly "faded in her shadow".
All sources close to the palace agree however that the book, which the couple says they did not contribute to, is bound to open up old wounds, with the Queen in particular the most likely to be upset by new allegations.
And, with the world continuing to feel the effects of Covid, many are questioning the timing of the book, with an insider saying their problems pale in comparison to the suffering of millions.
"With the state of the world right now, they should just move on."
Meanwhile, Harry and Meghan have continued to keep a low profile in Los Angeles, and are still hunkered down at celebrity pal Tyler Perry's mega mansion with son Archie.
This week, Meghan celebrated her 39th birthday with a quiet celebration at home, with Harry cooking a three-course meal for his wife (helped by his mother-in-law Doria) and gifting her a necklace that he had designed himself.
---
In the Garden: Which Fruit Flourishes In the Cold?
Leigh Bramwell is a gardening expert - she's spent "forever" as a journalist (at ODT, NZ Herald, her own glossy garden design mag Alfresco and as the Gardening Editor at New Zealand Woman's Weekly), in public relations, TV, book author… she's done it all! Who better to get some advice from!?
Q: What's a trendy retro fruit to grow if you live in a cool part of the country?
A: I am reminded by the icy winds that have been blowing through here the past week that it's not a bad time to plant gooseberries. Not me, though. Despite the recent cold weather it's really too warm where I live and furthermore, when I lived in Dunedin as a child I believed our gooseberry bush lay in wait for innocent small children to pass by so it could prick them. Nasty little sucker.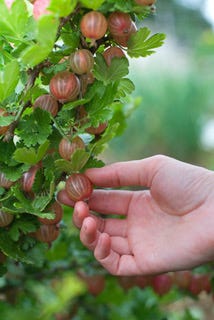 But if you live in the south you might like to grow this trendy retro fruit and turn it into jam or pies. Gooseberries are self-fertile so you only have to have one. Be thankful for small mercies. They grow into bushes and if you're brave enough you can train them as fans, espaliers, cordons (single stems on an angle) and standards (lollipops), plant them singly in containers, or, if you hate your neighbours, as a hedge.
Despite being cold-lovers, they like a sunny spot and a rich loam or black alluvial soil, moist and well-drained.
As your gooseberry bush develops, you can prune it to encourage better fruiting. The aim is to create an open-shaped bush with a centre that allows for good airflow and lets the sun in. Gauntlets and safety glasses wouldn't go astray.
Hear more from Leigh by clicking here
---
Brain Teaser! Sudoku (Easy!) by Andrew Reid
Check out next week's newsletter for the solution.
---
Missed Wednesday's edition? Click here to check it out online now!
Tuesday's Answers: This Week In History Quiz
1. Jack Lovelock (1500m). 2. Belarusian athlete Nadzeya Ostapchuk, who was originally given the gold, was stripped of the gold medal, after testing positive for an anabolic steroid. 3. Meghan Markle (1981), Barack Obama (1961) Billy-Bob Thornton (1955), Louis Armstrong (1901), Queen Elizabeth, The Queen Mother (1900). 4. 1914. 5. Submarines. 6. Billy T James. 7. Kermit the Frog and Miss Piggy. 8. Elvis Presley . 9. Charlize Theron. 10. Richard Nixon.
---
That's it from us this week! We hope you have a lovely Friday! Enjoy your weekend, and we look forward to having your company again next week. In the meantime, do send us an email with your thoughts - simply reply to this email, or, if you're reading online, leave a comment below. And if you are reading online, do yourself a favour and start subscribing. Right now it's free! Just hit the button below.
Talk soon!
Alice, Kelly & Nici x