Week Eight: Nici's Mushroom & Bacon Ragu, plus, Put Your Brain To The Test!
Need a hearty warming meal for one or two, that's big on taste but low on effort? Nici Wickes has got you sorted! Mushroom & Bacon Ragu
Nici Wickes
This is a go-to dish for me when I'm craving a slow-cooked comfort dish but haven't got the time to cook it long and slow. My fast ragu (or ragout if you're French) is full of deep delicious flavours and ready in the time it takes to cook the pasta. Say hello to cosy deliciousness!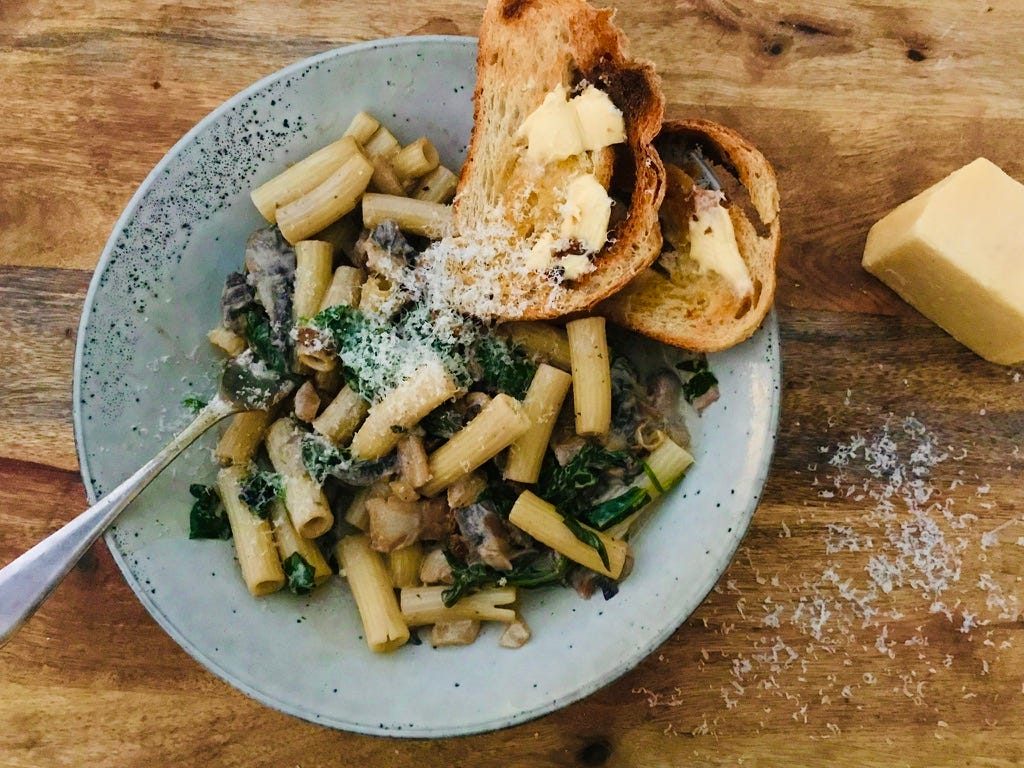 Serves 1-2
INGREDIENTS
1 cup dried pasta, I used penne but feel free to use spaghetti, pappardelle, shells or whatever you have on hand

1 tbsp olive oil

1 small onion, diced

2 rashers quality bacon, diced

2 flat mushrooms (or 4-5 brown button), sliced thinly

Handful fresh spinach leaves, chopped roughly

¼ cup white wine (optional) or extra pasta water

2 tbsp sour cream or crème fraiche

¼ tsp sea salt & pinch of black pepper

¼ cup grated Parmesan cheese

Bread to serve
METHOD
1. Add pasta to a pot of well-salted water on a rolling boil.
2. Heat the oil in a pan and fry onion and bacon until onion is soft and bacon is browned. Add in sliced mushrooms and spinach and cook for 4-5 minutes until mushrooms are cooked through. Pour in a splash of wine/pasta water, sour cream and seasoning and simmer for 30 seconds. Scoop out about half a cup more of pasta water and add this to the pan to create a sauce, simmering for another 30 seconds or so.
3. Drain pasta once cooked and add to the pan. Stir to coat in sauce.
4. Serve in bowls and sprinkle over Parmesan cheese.
Tip: If you lay a large wooden spoon over your pasta pot it will prevent it boiling over.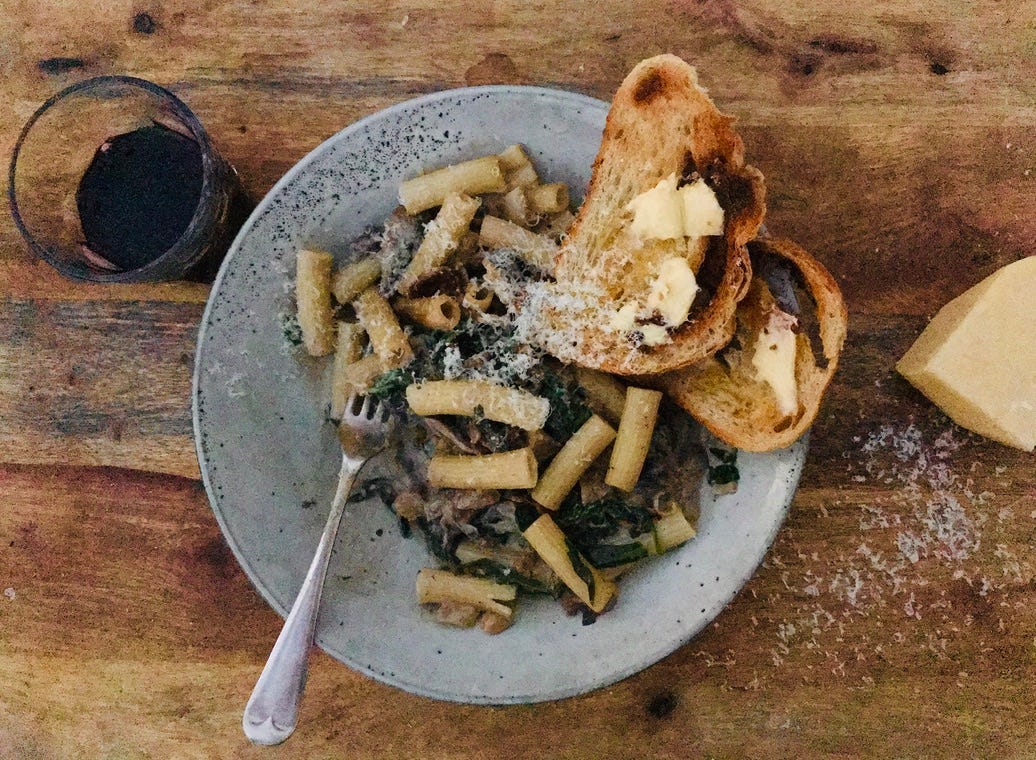 ---
Brain Teaser! 3 x 3 by Andrew Reid
Fill in the empty boxes so that each of the numbers 1 to 9 is used exactly once. The number in each circle is the sum of the surrounding 4 digits: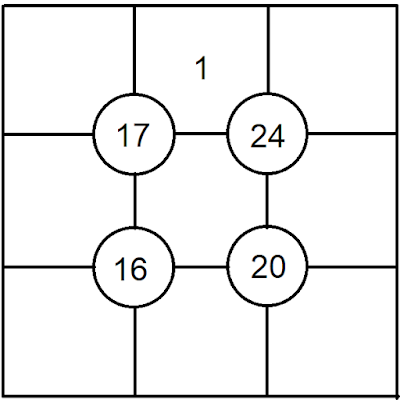 Missed yesterday's edition? Click here to check it out online now!
Tuesday's Answers: This Week In History Quiz
1. 10. 2. Victoria/Victoria. 3. Sir Elton John. 4. Alice Through the Looking Glass. 5. 2000. 6. The Full Monty. 7. Samuel L. Jackson. 8. Cameron Diaz, Drew Barrymore and Lucy Liu. 9. Hysteria. 10. Drama.
---
That's it from us this week! We hope you have a lovely rest of your week - enjoy your weekend, and we look forward to having your company again next week. In the meantime, do send us an email with your thoughts - simply reply to this email, or, if you're reading online, leave a comment below. And if you are reading online, do yourself a favour and start subscribing. Right now it's free! Just hit the button below.
We hope you have a wonderful rest of your week!
Talk soon,
Alice, Kelly & Nici x