Week Eight: Harry & Meghan, Arthritis in Pets, How to Send a Delightful Surprise, plus David Hartnell's Hollywood Trivia!
Is Prince Harry starting to understand what it really means to be a fish out of water? Welcome!
What a week it's turning out to be, and it's only Tuesday! As the newspapers and TV news are full of headlines about NZ politics, and the continuing devastating global news about Covid-19, we think you deserve a bit of time out!
So, pop the kettle on and let's have a chat! Today we're catching up on the latest in royal news, then we talk to our resident vet, Dr Jacqui Snell, about what to watch out for when it comes to arthritis in pets - it can be very painful, and they often hide their discomfort, so it's worth reading her helpful advice! We've got happy news if you know someone celebrating a milestone wedding or birthday - plus, David Hartnell puts our celebrity knowledge to the test.
We hope you enjoy!
In today's edition:
Royal Watch: A Fish Out Of Water?

NEW: Put Your Pet Questions To Our Resident Vet!

A Pleasant Surprise in the Letterbox!

A Touch Of Hollywood: David Hartnell's Trivia Quiz!

---
Royal Watch: A Fish Out Of Water?
It didn't take a genius to work out that Meghan, Duchess of Sussex, wasn't happy in living in England. 
A California girl through and through, life as a British royal, hopping between Windsor and London, is about as far away as one can get from the beachy, laid-back American life the former actress was used to. 
And it seems the same fate has now befallen her husband Prince Harry, as he struggles to adjust to life across the pond - all during a pandemic that has ravaging his adopted country.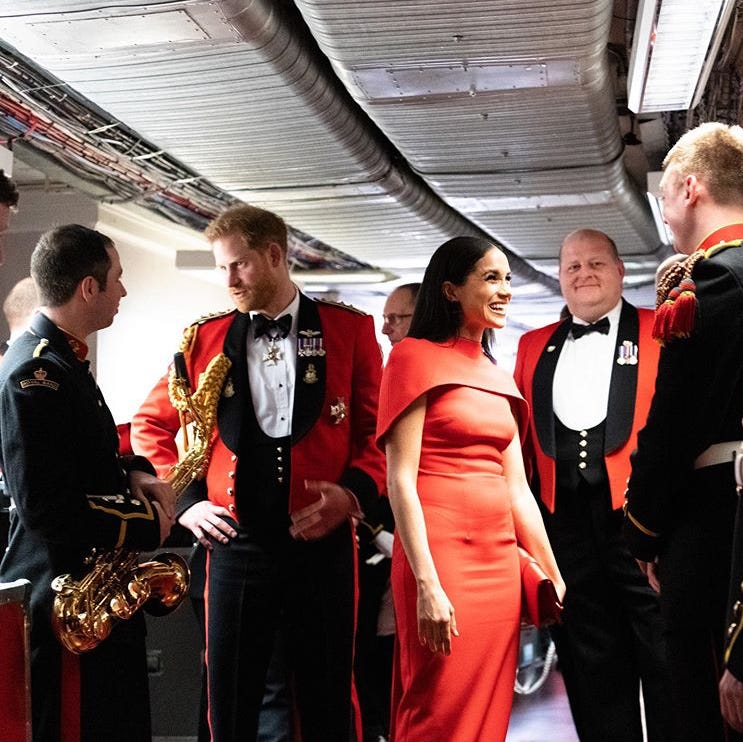 Says royal author Tom Quinn, Harry is struggling in Los Angeles as he tries to figure out his new normal. 
"Harry does feel slightly lost because he is now experiencing in America what Meghan was experiencing [in the UK]," he tells. 
"It's always been a problem, early on in the relationship, Meghan is a dynamo, she's full of positive energy that would sweep Harry along, but once the honeymoon is over, you still have to fill the days," says Tom, adding that Harry (35) is "really struggling" and that he's finding it tough to find paid work. 
However, respected royal photographer Arthur Edwards, who has been snapping shots of the royals for decades, and was a favourite of Princess Diana's (she referred to him as "our Arthur") says he believes Meghan (38) had "no intention" of ever living in Britain, despite the huge, multi-million dollar upgrade of their residence, Frogmore Cottage. 
"Unfortunately for the last couple of years, he has gone completely sour," Arthur told a UK radio station. 
"He didn't talk to me for over a year. I've been photographing him since he was born, and it was down to her… I think the moment she married Harry it was, 'right, let's get out of here as quick as we can.' I mean, it was ridiculous." 
It's been another busy week for the former royals, who were spotted filling up their huge Cadillac SUV at a petrol station in the middle of LA after laying very low since arriving in the US right before the country was placed in lockdown. 
Meghan has been weathering claims she's 'abandoned' her best friend, Canadian influencer and stylist Jessica Mulroney, after she became embroiled in a racially-charged social media spat with black influencer Sasha Exter.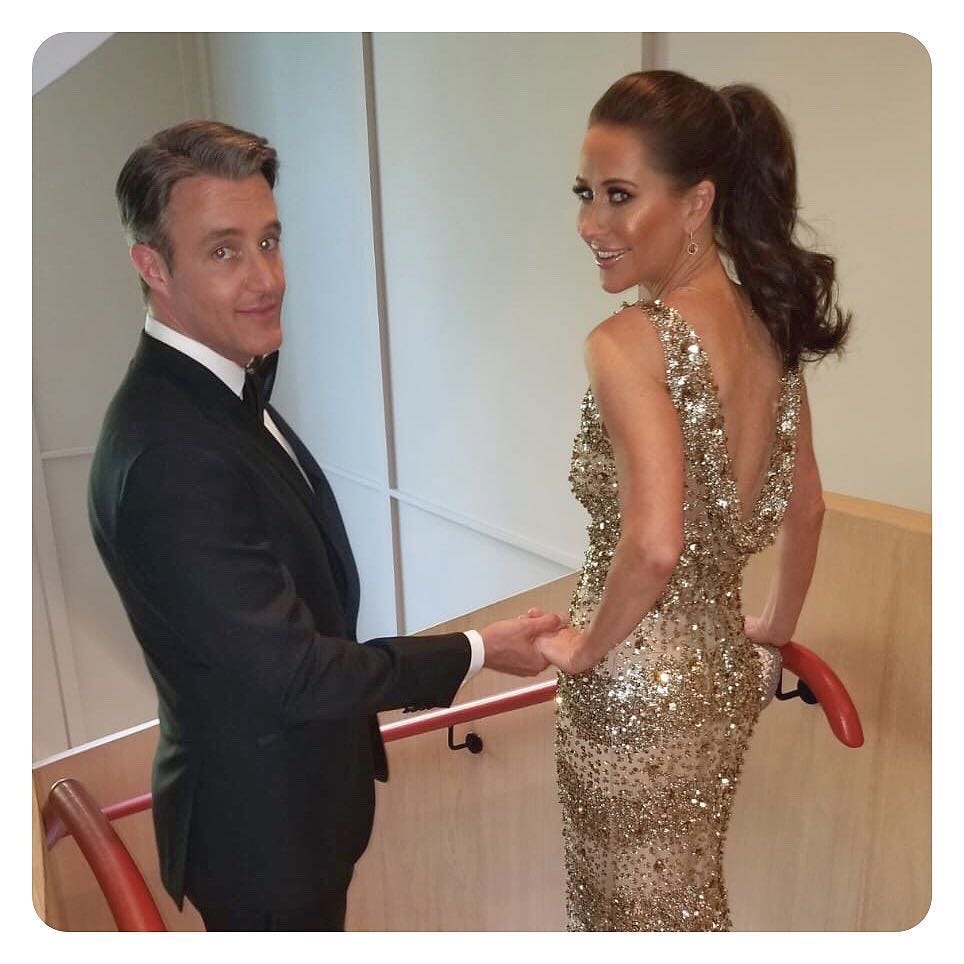 (Jessica and her husband, Ben, pictured leaving for the wedding of Meghan and Harry in 2018)
It's claimed Jessica, whose children Isabel, Brian and John acted as bridesmaids and pageboys in Meghan and Harry's wedding in 2018, used her white privilege and connections to bully and threaten Sasha in the wake of the Black Lives Matter movement. 
However, sources close to the pair say Meghan has refused to call or message her best friend, and has "frozen her out".
"Jessica has been calling Meghan non-stop and also calling up mutual friends to try and patch up their friendship. 
"She's devastated Meghan has turned her back on her at a time when she needs her the most. But their friends have told her not to expect to hear back from Meghan because when she cuts someone off, she's done for good - like with her family." 
---
NEW: Put Your Pet Questions To Our Resident Vet!
Dr Jacqui Snell is a vet with a difference! Jacqui graduated from Massey University in 1988 and has practiced as a Companion Animal Veterinarian for 30 years based in Wellington, England, Hawkes Bay and most recently in Tauranga. For a large part of her career, Jacqui owned her owned a three vet practice in Taradale.

With a deep interest in Holistic Veterinary Medicine, Jacqui has attained a Diploma in Western Veterinary Herbal Medicine through the College of Integrative Veterinary Therapies. You can learn more about Jacqui on her website, here.
Dear Dr Jacqui,
I'm a bit worried about my 14-year-old Jack Russell after my neighbour suggested he may be suffering from arthritis! He's a tough little cookie. Do you have any advice?
Anon.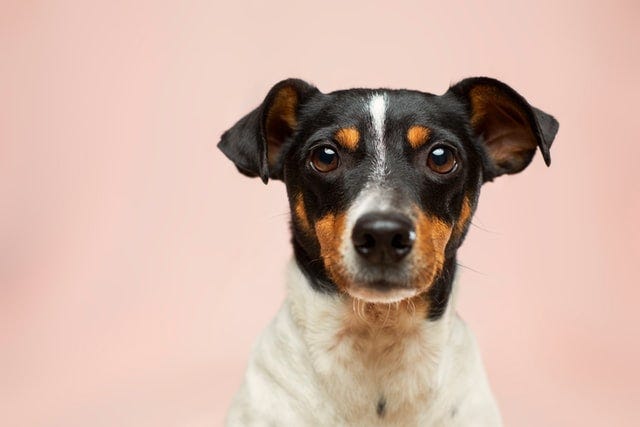 A: Ouch! Chronic lameness and stiffness may be due to arthritis.  In older animals wear and tear can cause this inflammation over a lifetime. In younger animals, injuries, infections, developmental disorder or nutritional deficits may cause arthritis.
Sometimes pain from arthritis is obvious, but other times, an animal can hide their discomfort.
What to watch out for:
Lameness, stiffness and reluctance to move

Aggression and/or anxiousness, whimpering or crying

Licking and biting the joints

Poor appetite

Muscle wasting
There are some simple steps which can help to slow the progression of arthritis:
Preventing obesity, as this can put strain on the joints and muscles, potentially inducing injuries and arthritis.

Consistent exercise regime

A good diet.
Whatever the cause of the pain, it's important to not only reduce discomfort, but to get an evaluation/diagnosis from your veterinarian and prevent further deterioration.
Supportive complementary options for the arthritic patient:
Supplements such as omega 3 fatty acids (such as fish/hemp oil), green lip mussel extracts, NRF2 activators (nutrition affecting gene expression to reduce oxidative stress), glucosamine, chondroitin and deer velvet can be great aids in supporting arthritis. (Ensure 'Good Manufacturing Practices', product quality is very important).

Herbal treatments can potentially support inflammation, pain, oxidative stress, muscle spasms and improve circulation.

Stem-cell treatments

Chiropractic support, Acupuncture, Homeopathy, Trigger Point Therapy, Massage

Conventional pain relief

Warm soft bedding, heating pads, pet electric blankets
Got a question for Dr Jacqui Snell? Reply to this email with your query and we'll do our best to get it answered!
---
A Pleasant Surprise In The Letterbox!     
What a year 2020 has been - and we're only half-way through!
While this year has been a rollercoaster for many, and served up more than its fair share of stress, worry and bad news – there are still many milestones and victories that we must celebrate. It's perhaps more important now than ever!
Which is why we want to highlight a little, free service, that could put a big smile on the dial of an older person you care about. Yes, while Covid-19 has meant lockdown for retirement villages this year, and left everyone feeling very wary, and isolated – there's a lovely gesture that could seriously lift your loved ones' spirits, if the timing is right!
It's actually surprisingly easy to surprise an older person you love through the Congratulatory Message Service.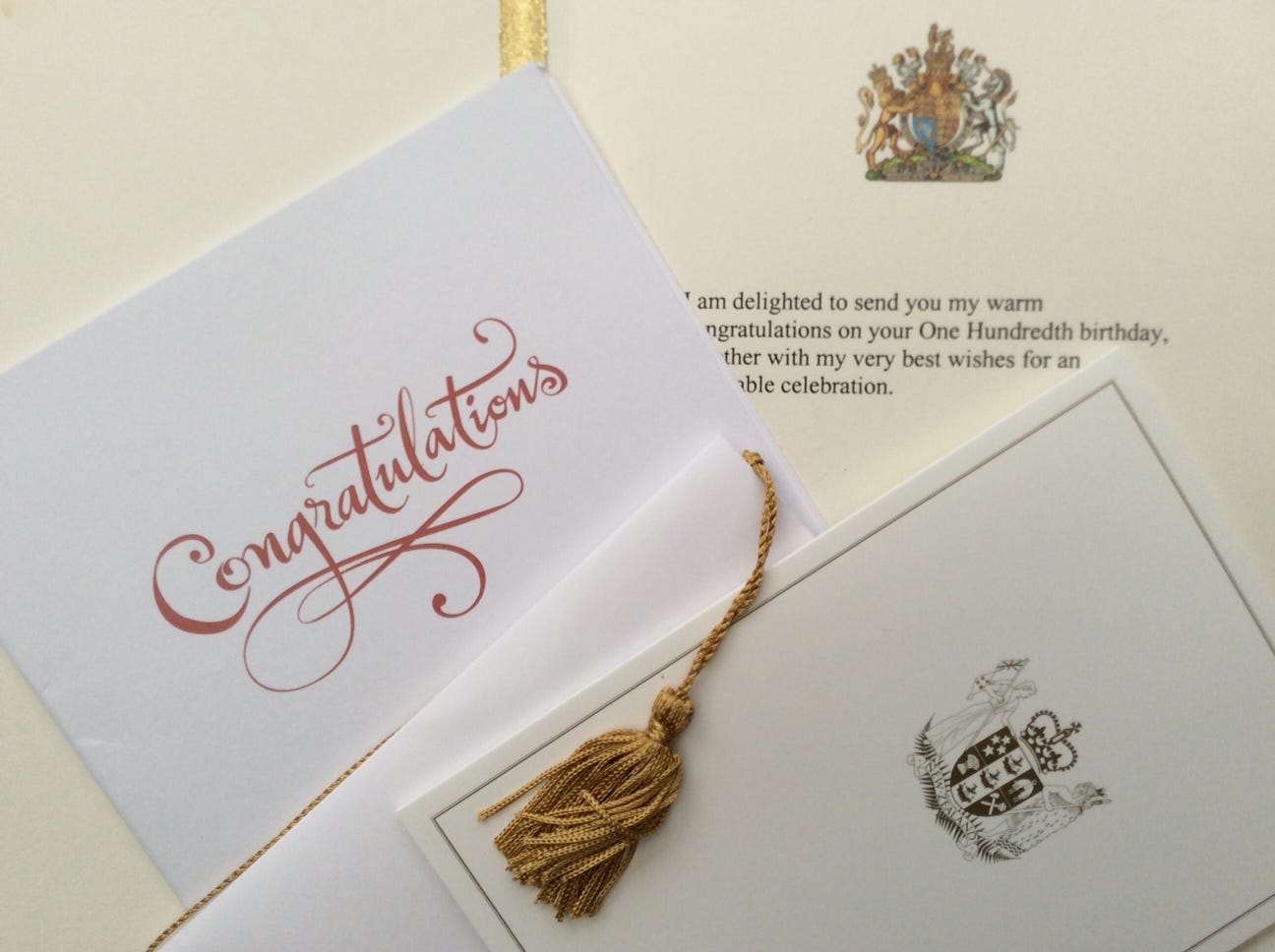 This entirely free service is available to all New Zealand citizens and permanent residents and means you can receive a congratulatory message for significant birthdays and wedding anniversaries from the Queen and New Zealand dignitaries.
Depending on how big of an occasion you're celebrating (a heads up that birthdays are only celebrated from age 100!) these beautifully crafted, hand signed messages can come from your local MP, the Prime Minister, the Governor General, or even Her Majesty!
Wedding anniversaries are a touch easier to reach – milestones of 50 years onwards will likely receive a message, and from 60 years onwards the Queen herself will send a message herself. She, of course, knows a fair bit as to what goes into a long-lasting union, having been married for 70 years herself!
To apply, application forms can be found online and you're able to have these printed out sent to you if you'd rather apply with a hard copy. You're able to apply for yourself, or for a loved one – there are just a few tricky questions you may have to do some detective work on! Just make sure you leave at least four to six weeks for your application.
What a gift to find one of these envelopes in the mailbox, rather than another bill!
You can apply online here, or call the freephone line for more information: 0800 22 52 52
---
A Touch of Hollywood! David Hartnell's Celebrity Trivia!
David Hartnell MNZM is a man who really needs no introduction! Many moons ago he became NZ's first full-time gossip columnists, thanks to his many personal connections with the greatest stars of the silver screen. At 75 he is still the man to ask if you're after a bit of Hollywood gossip. With any luck he'll tell you, "I'm not one to gossip, but…"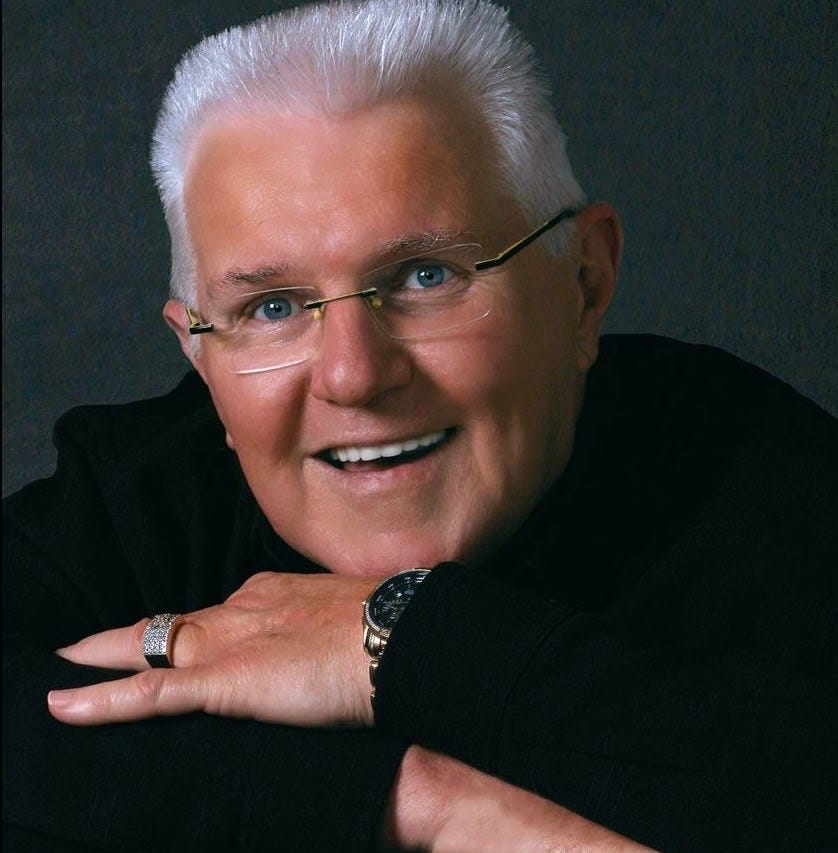 Dudley Moore starred in a 1979 movie with a number in the title. Can you name the movie?

James Garner starred with Julie Andrews in which 1982 movie?

Which international English music star was honoured by the Queen, for the second time in 2019?

Johnny Depp and Helen Bonham-Carter starred together in which 2016 fairytale movie?

What year did the movie Gladiator, starring Russell Crowe, hit the big screen?

What was the title of the 1997 movie about male strippers?

Uma Thurman starred with John Travolta and which other male star in the 1994 movie Pulp Fiction?

Can you name the three Charlie's Angle's in the 2003 movie, Charlie's Angel's – Full Throttle?

Maggie Gyllenhaal starred in which 2011 romantic comedy movie with Hugh Dancy?

Was the 2003 movie Big Fish, a drama, comedy or action movie?

Check your email inbox later this week for the correct answers!

---
Coming to your inbox later this week: Nici's Easy Mushroom and Bacon Ragout! Plus, Put Your Grey Matter To The Test With A Brain Teaser Puzzle!
Have a wonderful afternoon! We look forward to seeing you again later this week. And, remember to hit reply to this email and get in touch in the meantime. We'd love to hear from you.
We look forward to talking again soon!
Alice, Kelly & Nici x