Week Twenty-Three: Another Royal Relationship in Tatters, Sudoku, Plus, This Week in History.
In sad royal news, one of Britain's most respected royal commentators has lifted the lid on an ongoing feud... Royal Watch: Another Royal Relationship in Tatters…
Much has been written about the sad fallout between Prince William and his younger brother Prince Harry – a relationship which appeared to fracture after Harry's relationship with Meghan Markle took flight. But now, one of the most respected royal commentators, Ingrid Seward, has revealed in a new book that there is another royal relationship in tatters.
The editor of Majesty Magazine, and author of many royal biographies says that the once close relationship between Prince Harry and Prince Philip is no longer, in her book Prince Philip Revealed.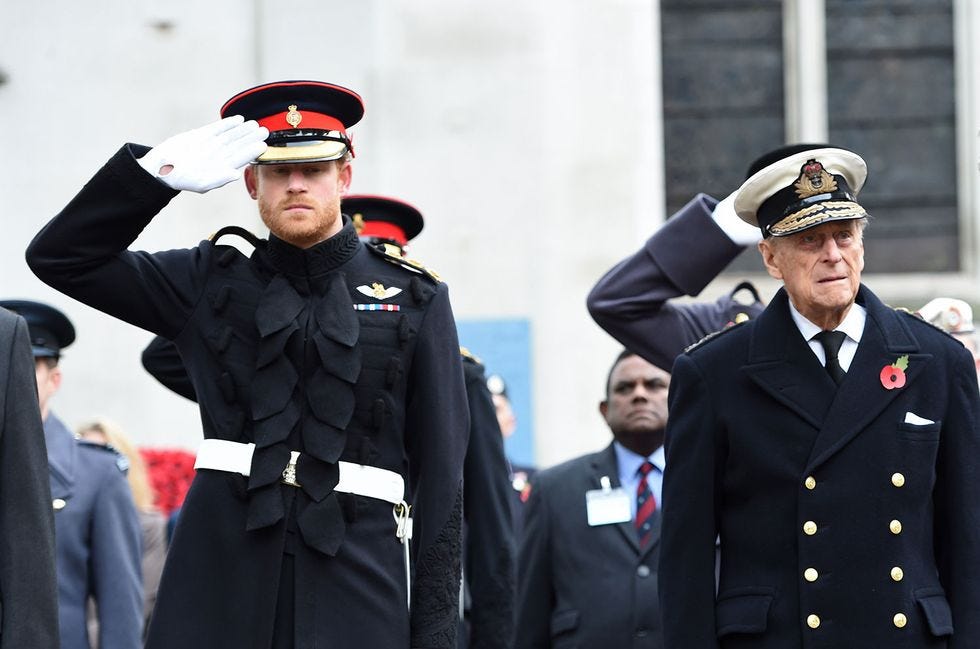 (Prince Harry & Prince Philip - WPA Pool image)
Ingrid reveals that the Queen's husband has been unable to comprehend why harry wanted to leave the royal family and is deeply hurt by his actions. According to Ingrid, the 99-year-old royal has now "walked away" from the situation.
Initially, Philip was said to habour some doubts about Harry's decision to propose to Meghan Markle, but nonetheless, made a huge effort to be at the couple's wedding, despite undergoing a hip operation just weeks earlier.
Now, Philip has gone as far as comparing Meghan to Wallis Simpson who triggered the abdication crisis after she married King Edward VIII in 1937.
"For Philip, whose entire existence has been based on a devotion to doing his duty, it appeared that his grandson had abdicated his for the sake of his marriage to an American divorcee in much the same way as Edward VIII gave up his crown to marry Wallis Simpson in 1936," Ingrid writes.
She says the prince simply couldn't understand why Meghan didn't follow his example when marrying Harry and give up her acting career for the sake of royal duty.
"I think he's very, very disappointed because I think he feels he gave up his naval career in order to stand by the Queen and help the monarchy," Ingrid told Sky News.
"And why can't Meghan just give up her acting career, support her husband and support the monarchy? He just cannot understand why she couldn't support Harry and help him rather than wanting to have her voice."
She also writes that Prince Philip was mortified by the way in which the Queen was treated when the pair made their bombshell announcement to the public.  
"The Queen was informed ten minutes before the announcement went live on the website Sussex Royal. She was not amused. As Philip was in residence, he was also aware of the announcement and its implications."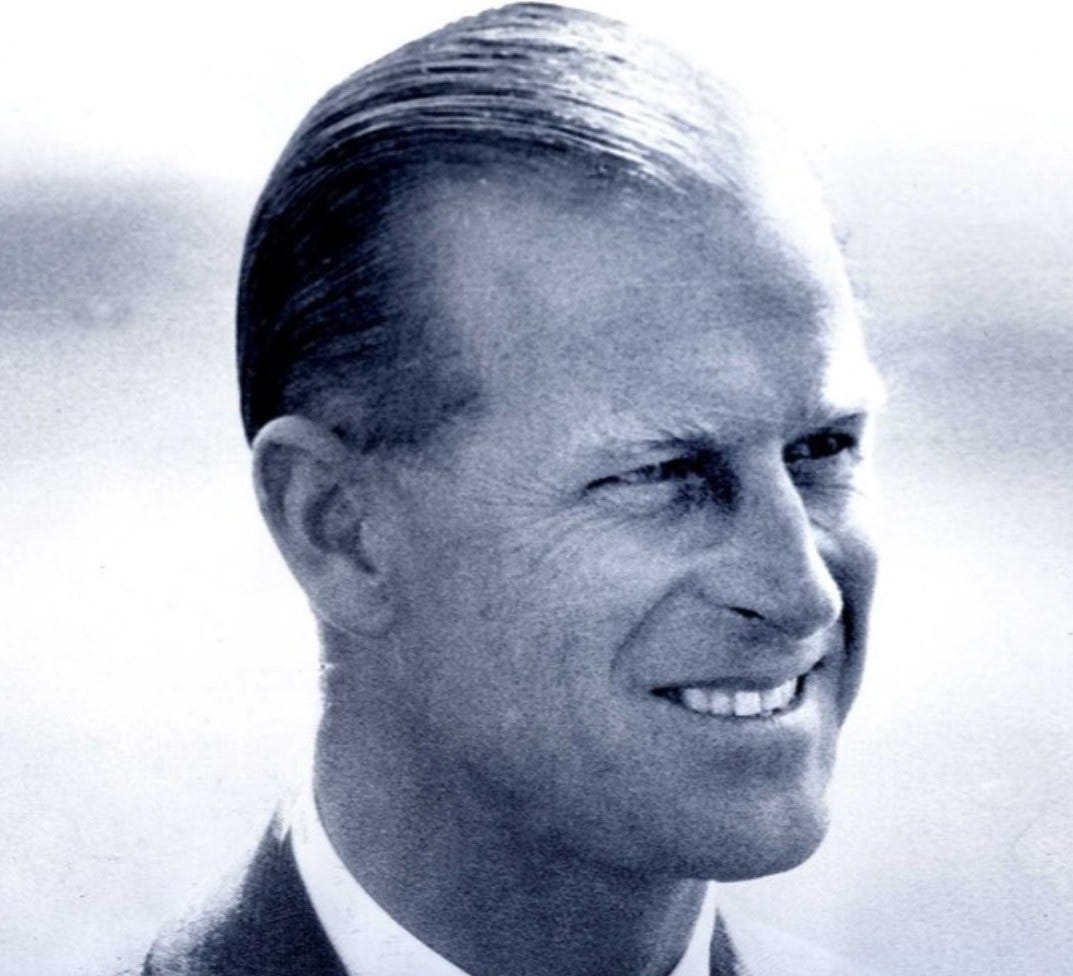 As Seward has often written about, the Queen and Prince Philip have an understanding when it comes to their relationship – she is the head of state, but Philip is the head of the family, overseeing the running of their estates and family matters. It why he stepped in to have a talk with Harry shortly after he married Meghan to offer some guidance.
In typical Philip style, he gave his advice, then stepped back. He was said to be extremely disappointed his advice was not taken, and even more so that they upset his wife in the process.
"His mantra is the monarchy comes first, second, and third," writes Ingrid. "He cuttingly reminded the late Diana, Princess of Wales that being a member of the royal family was not a popularity contest but involved everyone working together for the good of the institution of the monarchy."
Now, their relationship is in tatters. Prince Harry and Meghan's departure from the royal family has come as a huge shock for the duke – one he is yet to recover from.
"Philip simply cannot understand how Harry has behaved the way he has done. His grandson's behaviour is completely alien to him so not unnaturally the relationship has suffered. Don't forget this is a man about to turn 100 who has devoted 68 years of his adult life to supporting the monarchy, and this has been a great shock. The Queen would not want him to worry at his age, but Philip's absence from the Sandringham Summit spoke volumes. The fact that he was driven away from the big house at Sandringham before everyone even arrived signalled he didn't want to be part of it."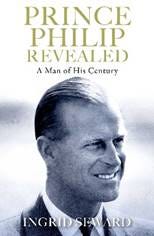 ---
Brain Test! Solve this Gogen by Andrew Reid!
Add the 25 letters between A and Y to the grid below. Each one should appear exactly once. When you have finished, you must be able to spell the following words moving horizontally, vertically or diagonally around the grid:

CHAFE, GREW, GYM, HAVE, HIT, JOB, LAP, MOTH, OXEN, SHAKE, SQUID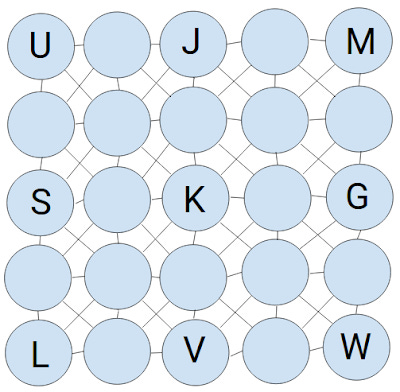 ---
Quiz: This Week in History…
On October 28 of which year did NZ celebrate our very first Labour Day: 1890, 1910 or 1920?

On October 26 1984 a film starring Arnold Schwarzenegger and Linda Hamilton hit cinemas. It was directed by James Cameron, and would go on to spur five film sequels, as well as a TV show. What was that film?

Singers Sonny and Cher exchanged vows on October 27 1964. What did the bride wear?

Julia Roberts celebrates her 53rd birthday this week, on October 28. In the past she was dubbed 'the runaway bride' – and not just for starring in a movie of that name. Her wedding to which actor was called off three days before it was due to take place?

On October 26 the 'Women Jurors Act' was passed, allowing women between the ages of 25 and 60 to have their names placed on the jury list on the same basis as men – If they so desired. What was the year: 1893, 1913, 1832 or 1942?

Actress Winona Ryder celebrates her 49th birthday on October 29. Which actor had her name tattooed on his arm? Bonus point if you know what he had the tattoo changed to after they ended their engagement!

On November 1 1997 Titanic, starring Leonardo DiCaprio and Kate Winslet premiered at the Tokyo International Film Festival, and went on to win Best Picture at the Oscars. What were the names of the two characters played by DiCaprio and Winslet?

Who am I? I was born on October 27 1939 in Somerset, England. I am one of the six members of the influential comedy group, Monty Python. I also spent many years on television after I created and starred in a comedy sitcom with my wife at the time, Connie. I have also appeared in many movies, including two James Bond films and two Harry Potter films. Who am I?

On October 31 1985 The Bone People won the Booker Prize – it was not only NZ's first ever Booker but it was also the first time a debut novel had ever won the coveted award. Who was the author?

Actor Richard Dreyfuss celebrates his 73rd birthday on October 29. For what film did he win a Best Actor Oscar: American Graffiti, Jaws, The Goodbye Girl or Close Encounters of the Third Kind?

---

Coming to your inbox this week: Nici's Easy Pizza Dough Recipe!

When the warmer weather kicks in, Nici finds herself craving easy, delicious pizzas - which is why she's sharing this easy and delicious pizza dough recipe for you to have on hand as the days start getting longer! Be sure to keep an eye out for our next newsletter for all the details.

Until then, we hope you have a wonderful week - make sure you leave us a comment, or hit reply on this email with your thoughts and suggestions.

Talk soon!

Alice, Kelly & Nici x