Week Twenty-One: Nici's Mexican Pumpkin Tostadas
If you're having company and need a quick, easy bite to whip up for the troops, Nici has the perfect solution... Mexican pumpkin tostadas
Nici Wickes
This week's recipe is a real crowd pleaser – Mexican pumpkin tostadas! I made huge trays of these for 40 hungry yogis recently and they demolished them, raving about how delish they were.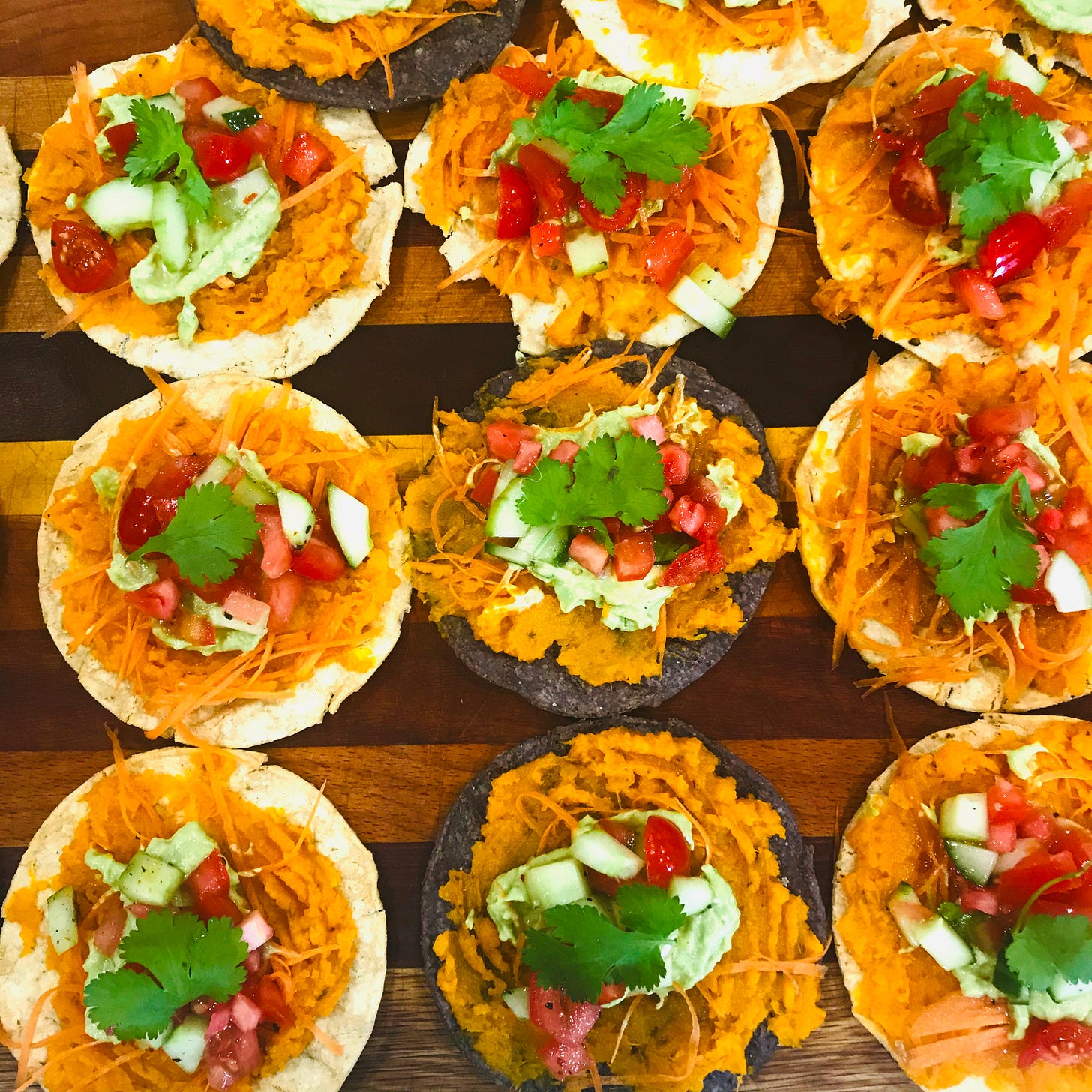 Makes 20
20 store-bought tostadas/fried corn tortilla (make your own or buy Tio Pablo brand,  available in most supermarkets)

1 butternut

Splash of olive oil

3 tsp toasted cumin seeds

½ tsp sea salt + extra to season

¼ tsp each black pepper & chilli flakes

½ cup diced tomatoes

½ cup diced cucumber

3 tbsp lime or lemon juice

¼ cup roughly chopped coriander, leaves & stalks

1 cup grated carrot

1 cup store-bought or homemade guacamole

Fresh coriander to garnish 
1.     Heat oven to 180 C.
2.     Halve butternut lengthwise, drizzle with olive oil and sprinkle over 2 tsps of cumin seeds and salt and bake until soft – about 45 minutes. Scoop out pumpkin and mash. Season with chilli flakes, salt and pepper to taste. 
3.     In a bowl make the salsa by combining tomatoes, cucumber, juice, fresh coriander and season with salt and pepper to taste. Leave to sit for 5 minutes then taste and season with more lemon / lime juice and salt as needed.
4.     To serve: Just before serving, spread each tostada with mashed pumpkin and top with carrot, salsa, guacamole and fresh coriander. Alternatively, set out the different ingredients and get guests to build their own!
---
Brain Test! Solve this tricky Gogen by Andrew Reid!
Last week's Solution: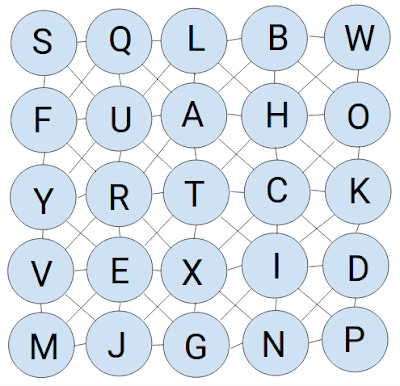 ---
Quiz: This Week In History Answers:
1. 5 days 21 hours. 2. Hugh Jackman. 3. 80. 4. Geena Davis. 5. Angela Lansbury. 6. 2000 7. Mr Asia. 8. John Denver. 9. John Travolta. 10. A.A. Milne
BONUS RECIPE: Wild sustainable scallops soy ginger Vermicelli Noodle Salad Cups
William Mordido
It's NZ's first Sustainable Seafood Week - to remind us all in NZ that it's up to us to play a role in protecting our oceans. Here, William Morido uses MSC (Marine Stewardship Council) certified wild sustainable scallops, to create this Asian-inspired recipe is a great mid-week meal for the whole family to enjoy.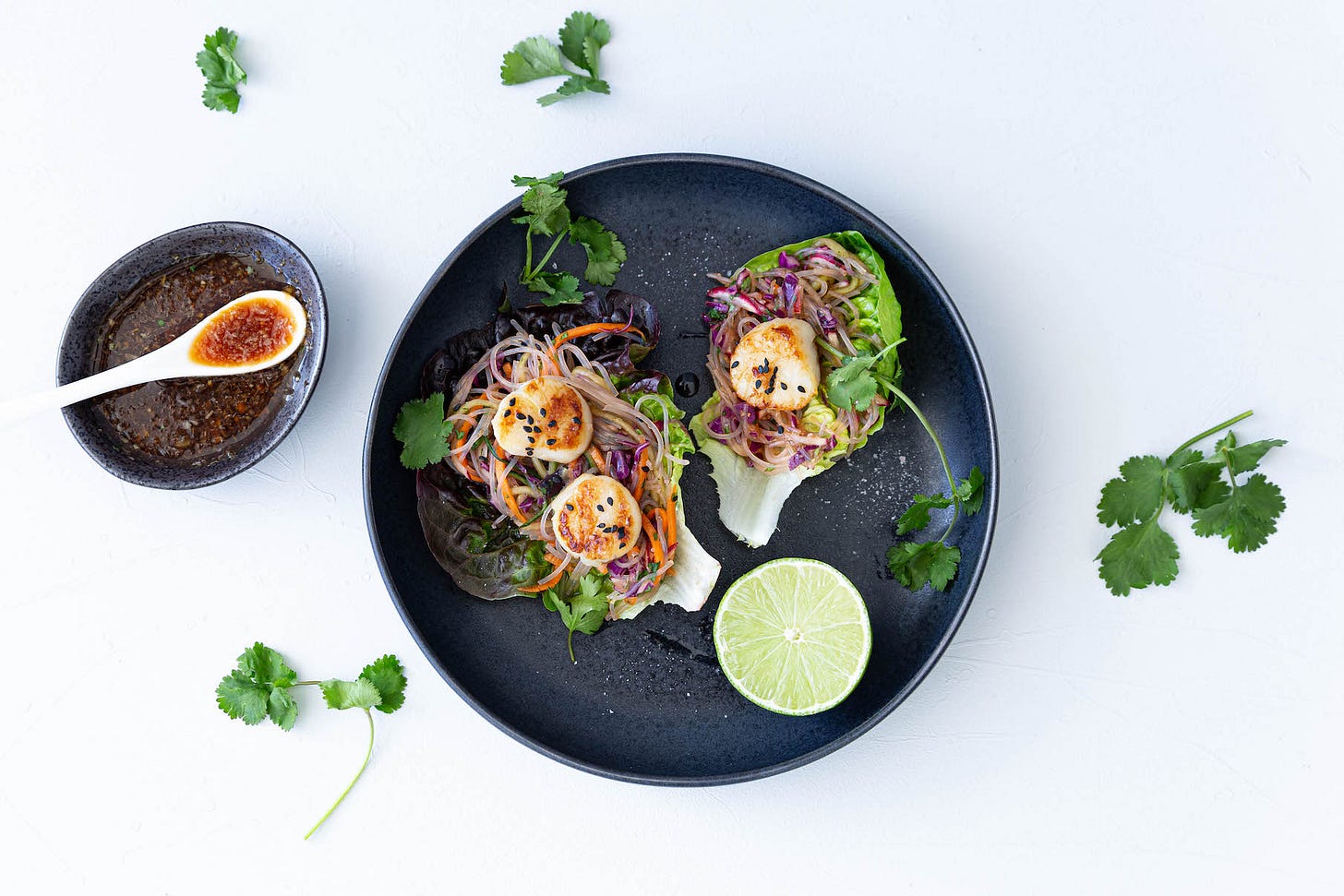 Serves 2-4
500g MSC certified scallops
Vermicelli Noodle Salad Ingredients
100g Vermicelli noodles

30g carrot, fine thin strips

100g cucumbers, fine thin strips

50g capsicum, fine thin strips

60g radish, fine thin strips

60g purple cabbage, finely shredded

20g coriander, finely chopped
Marinade and Dressing Ingredients
40g shallot, finely sliced

Small piece ginger, peeled, chopped

100ml premium soy sauce

1 lemon

1 lime

1 tsp fish sauce
To serve ingredients
10-12 lettuce leaves washed and dried

Sprinkle of black sesame seeds
METHOD
1.     Soak the Vermicelli in hot water then
2.     Drain once softened and cool in cold water, mix with all prepared vegetables
3.     Cook the scallops in olive oil in a large skillet pan on high heat. Make sure they're not touching each other. Brown each side and season with salt and pepper. Cook in batches and set aside
4.     To prepare the dressing blend ginger, soy sauce, the zest and juice of the lemon and time, fish sauce mix
5.     Mix the dressing with noodle salad until well combined and leave a little for the end
6.     To serve, portion noodle salad onto individual cos lettuce cups and top with seared scallops, drizzle left over dressing and sprinkle black sesame seeds
---
That's it from us this week! We hope you have a lovely rest of the week, enjoy your weekend, and we look forward to having your company again next week. In the meantime, do send us an email with your thoughts - simply reply to this email, or, if you're reading online, leave a comment below.
Talk soon!
Alice, Kelly & Nici x
---