Week Twenty: Nici's Jam & Marmalade Drops
Stuck for something to do with the kids or grandkids in these last few days of school holidays? Nici has the perfect recipe for little hands! Jam & Marmalade Drops
Nici Wickes
It's still school holidays for a few more days and these are a fabulously easy treat to whip up with kids of any age. I mix sesame or poppy seeds into the dough and try putting marmalade in some of them instead of jam – you'll love the difference.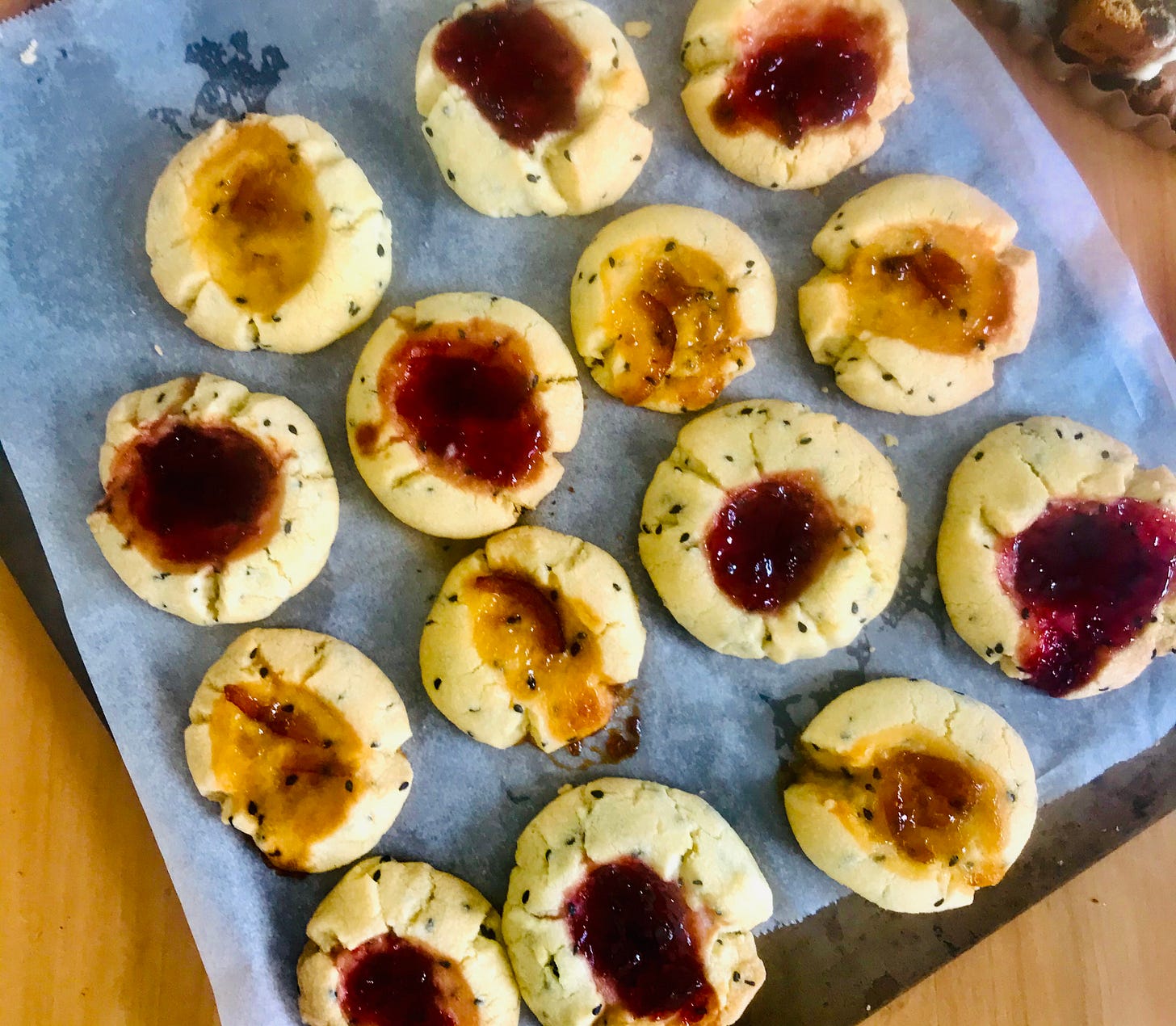 Makes 15-18
100g butter, soft

100g (about 2/3 cup) icing sugar

1 cup plain flour

1 heaped tbsp cornflour

3 tbsp sesame or poppy seeds (optional)

Jam and/or marmalade
1.     Preheat oven to 170 C. Line a tray with baking paper.
2.     Beat butter and icing sugar until pale  - I do this for a bout 5 minutes. Add flours and seeds (if using) and mix well.
3.     Roll mixture into balls and place on tray, making a deep thumb indent into each one. Bake for 15 minutes then remove from oven. Spoon a teaspoon of jam or marmalade into the hollows and return to the oven for 8-10 minutes more. Cool on a wire rack.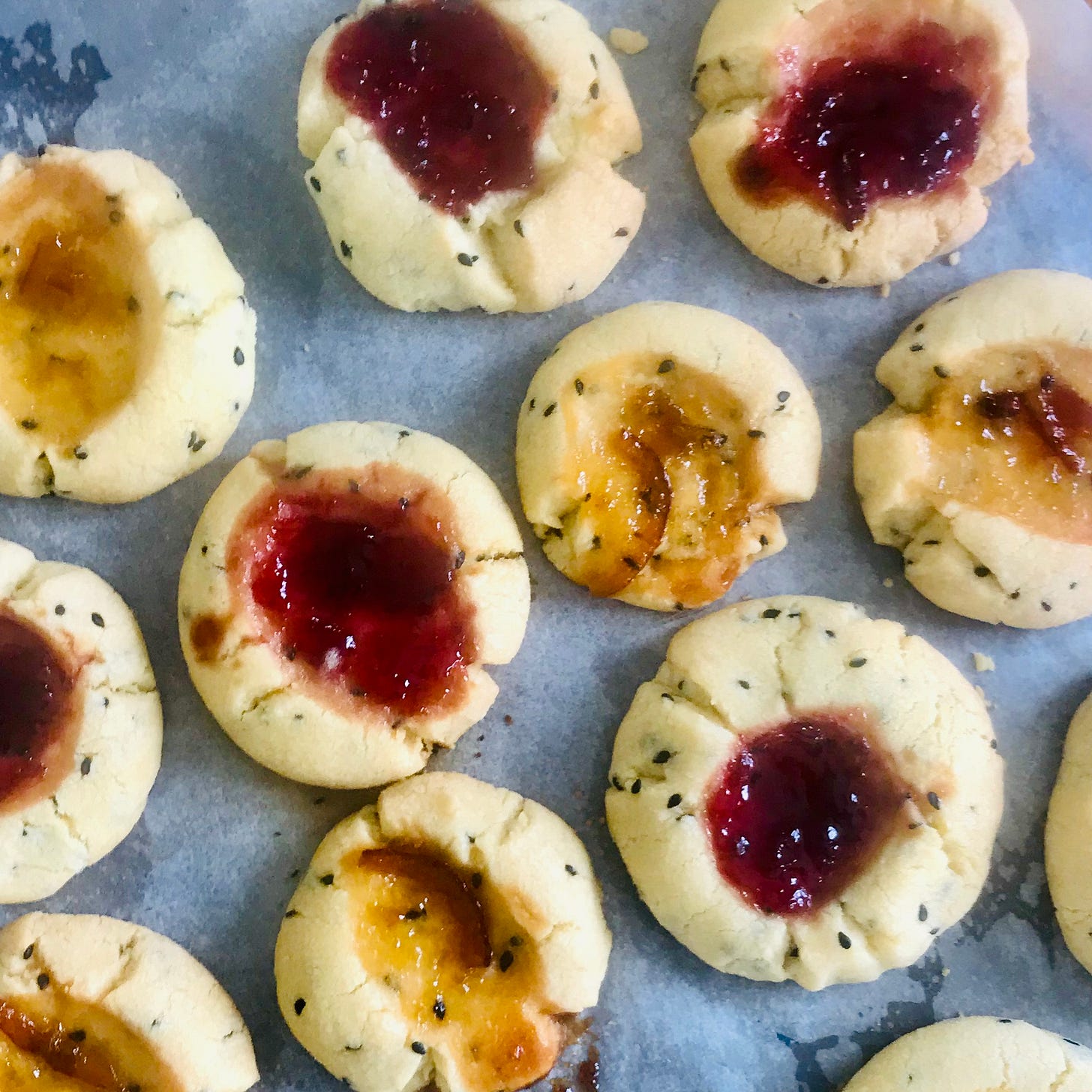 ---
Brain Test! Solve this tricky Gogen by Andrew Reid!
Yesterday's Solution: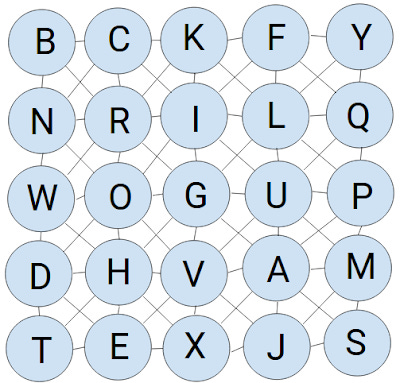 Today's puzzle:
Add the 25 letters between A and Y to the grid below. Each one should appear exactly once. When you have finished, you must be able to spell the following words moving horizontally, vertically or diagonally around the grid:
BATH, DIP, JET, LACKING, MEXICO, SQUAT, SURVEY, TURF, WOK: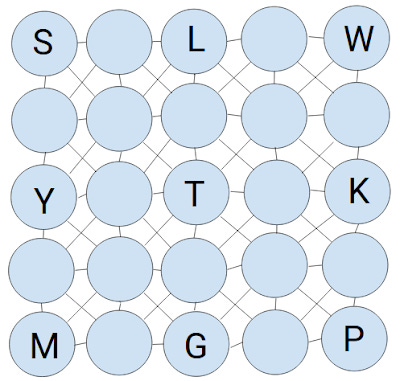 ---
Ladies of the Silver Screen Quiz Answers:
1.It's Complicated. 2. Diane Keaton, Bette Midler and Goldie Hawn. 3. Jack Nicholson and Keanu Reeves. 4. Hawaii. 5. Author Elizabeth Gilbert. 6. 10. 7. Mad About You. 8. Natalie Portman. 9. True. 10. The Blind Side
---
That's it from us this week! We hope you have a lovely rest of the week, enjoy your weekend, and we look forward to having your company again next week. In the meantime, do send us an email with your thoughts - simply reply to this email, or, if you're reading online, leave a comment below.
Talk soon!
Alice, Kelly & Nici x