Week Twelve: A Cuppa With Annabelle White, Plus, Put Your Royal Family Knowledge To The Test!
Pop the kettle on because we have company! Today we're sitting down with none other than the fabulous Annabelle White! Sit down for a cuppa with… Annabelle White!
Annabelle White is a powerhouse of energy and enthusiasm – with one heck of an infectious laugh. She's inspired Kiwis to get in the kitchen and have some fun, while creating easy and honest recipes. Annabelle is the author eleven cookbooks and is a prolific food and travel writer.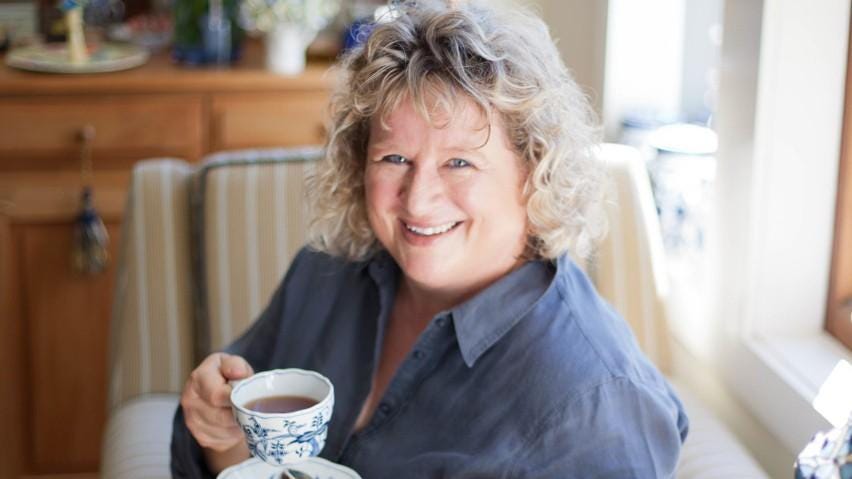 Annabelle! So lovely to catch up with you. Where are you having your cuppa right now?
I'm sitting in a lovely cozy armchair from the opshop! I'll tell you a little story about it, actually. I went in and saw this lovely old Miss Marple chair that I decided I wanted and I thought, well, it's only $15, I'll do it. Then I asked, "well, how am I going to get it home?!" They said the delivery service cost about $60! Ridiculous! So I said, "What are you doing with that trolley over there – could I borrow it for 30 minutes?" So I put the chair on the trolley and wheeled it all the way up the road home.
People were yelling out at me, "Annabelle!! What are you doing?? Are you taking your chair for a walk??" And I said, "Yes! Yes I am. If I feel like sitting down along the way, then I can just sit down! It's perfect!" So now, I'm in this lovely old chair which actually cost me more to reupholster than the chair itself – I mean, I might as well have gone out and bought a brand new chair, but I love it anyway.
So now I'm sitting in my comfy chair, and having a cuppa and having a chat with you, and I'm thinking, what a lovely thing this is to do. Before Covid I might have been running to an airport or something, but none of those things seem important anymore – it's actually talking to you over a cup of tea and celebrating the small things that mean so much to me right now.
You're darned right, Annabelle! What else do you think Covid and all that has happened so far in 2020 has taught you? What small things mean more now?
Post Covid-19 there is no excuse for an uncomfortable bed. I'm not suggesting you all go out and buy an expensive bed but do whatever you can to have a really comfortable bed. Actually, there's five things I think everyone should do now. Here's my list.
1. Make your bed as comfortable as possible.
2. Celebrate the hot water bottle – I have two, because I have some back issues at the moment, so I need to go to bed with two of them.
3. Do things that you think might cheer someone else up. I have my parents living next door and I cook for them a fair bit, but I try to make food now that's not just nutritious, but a bit of a celebration. Don't try to do anything too complicated though – do familiar, lovely tasty meals. It's the old-fashioned stuff that our grandmothers used to make that is really what is resonating right now. Don't go making a lamb rack for lunch if you have company over – just have a cup of soup and a toasted sandwich!!
4. There's no excuse for bad tea! You have to make sure that you get the best tea or coffee you can in your budget!
5. Celebrate the soup pot. I'm one of the few people during Covid lockdown who actually lost weight. I lost about three kilos from eating a lot of soup and doing a lot of walking!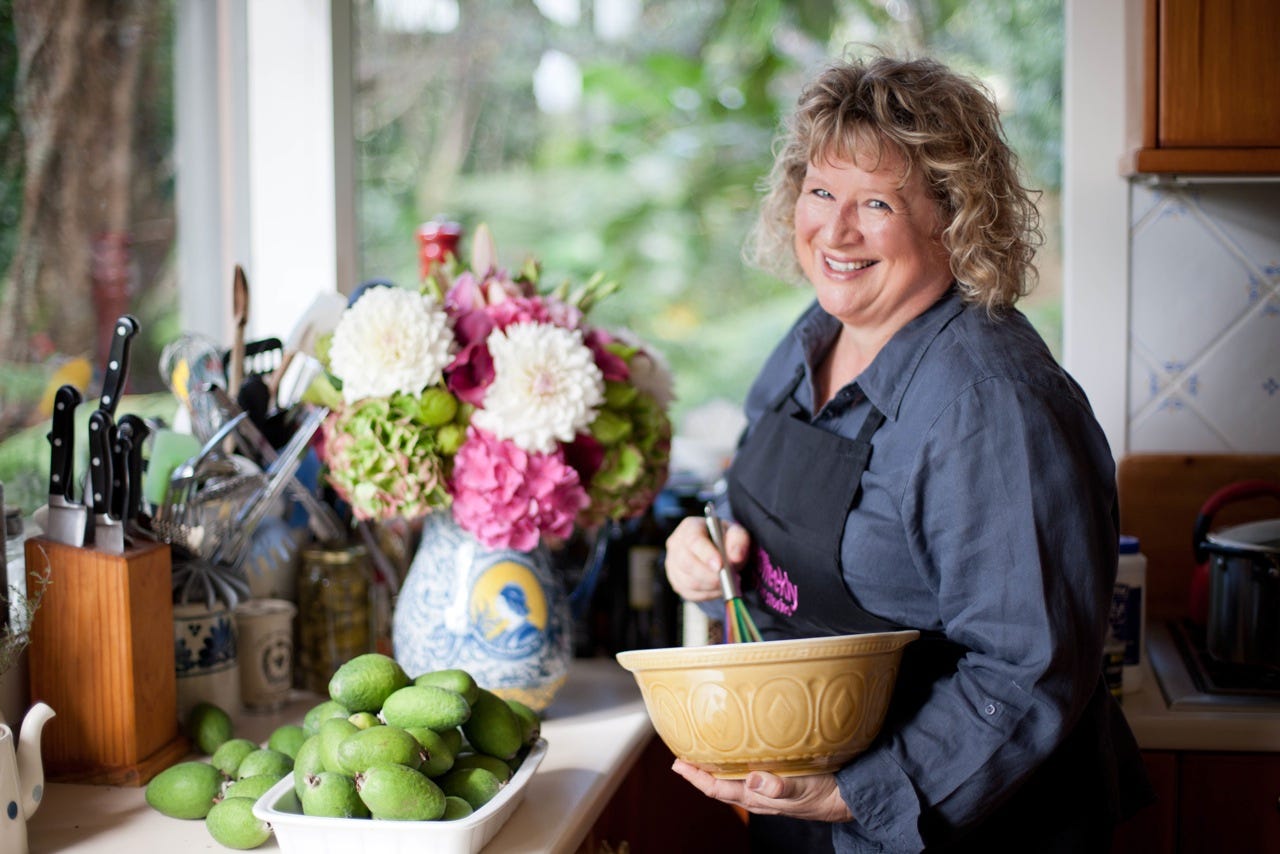 What's your favourite thing to whip up in the kitchen at the moment?
I love eggs at the moment, I have an out of body experience with my homemade tomato kasoundi. I make this fantastic kasoundi from Curious Croppers tomatoes because I like to support them. I smear it over my Vogels toast in the morning, then put a poached egg on top and a sprig of tograshi, which you can pick up at an Asian supply store. I discovered the stuff last year when I went to Japan – well, I'm not going to be going there for a while, but when the borders open I'll be asking anyone going up there to buy me some. Yagenbori Tograshi is my favourite – I even got Lady Raewyn Henry, in the middle of the Rugby World Cup, to go and buy me some.
I use that on my poached egg and I swear I could compete in the Tokyo Olympics – if they were taking place – after that. I use a Sally Wise recipe for the kasoundi – you really need it to be the end of summer so you have great tomatoes for it, but you can find the recipe here. If you don't have kasoundi, you can just smear on a great chutney though – Barker's do a great one.
The other one I make a lot is my banana cake recipe – it's on my website www.annabellewhite.com. I just made it this morning for my parents. And I made it for my friend Paul Henry too when he had that program on the telly. And I said on that, if you spend more than five minutes making this cake you have a motor coordination problem! That cake is fantastic – no cream or butter, it uses oil, sugar and old, old bananas. I have people stopping me on the street thanking me for it. And the thing about it is it tastes better the next day!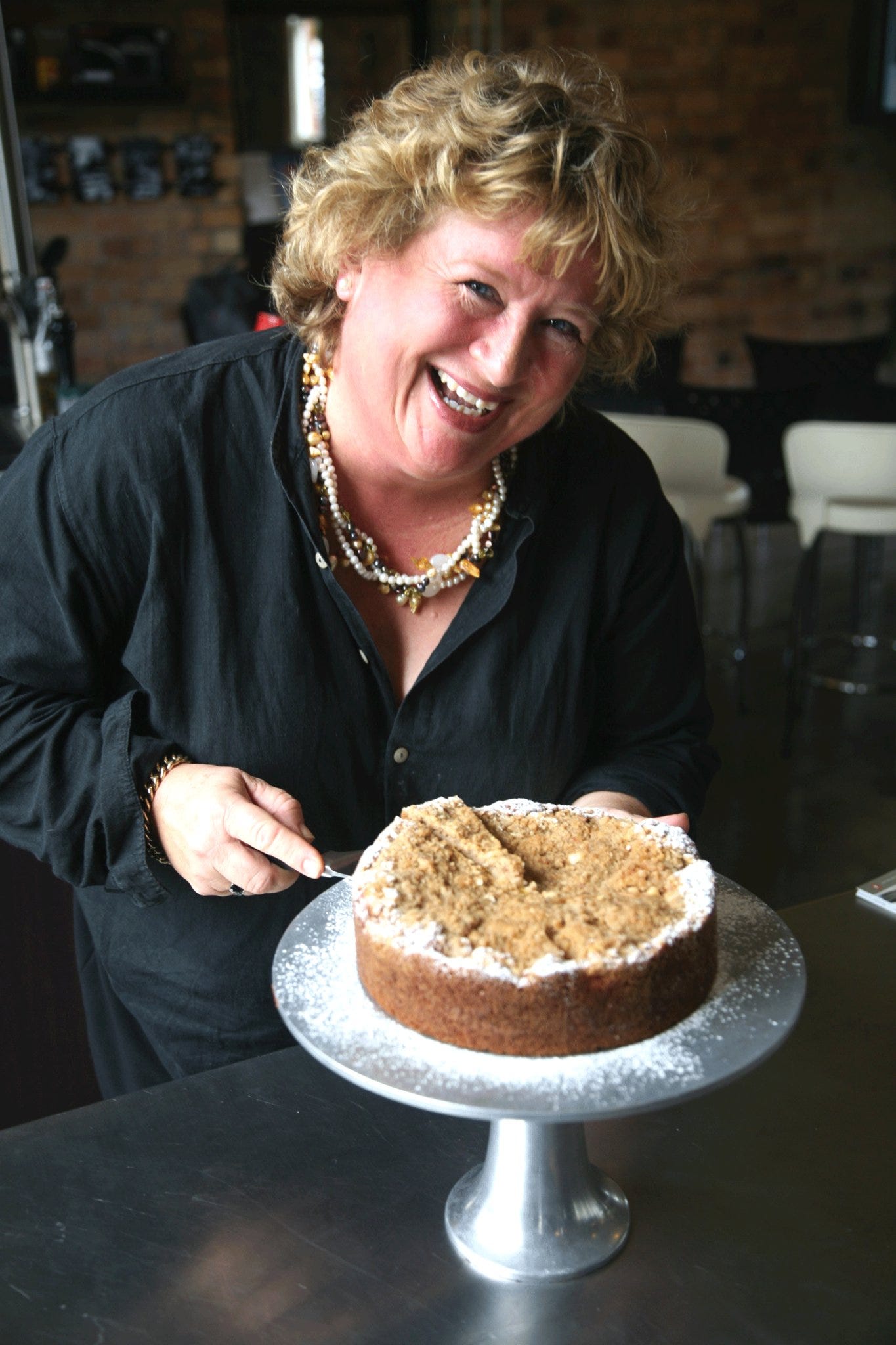 What's your best kitchen secret?
If you add a squeeze of lemon juice nearly to anything, it improves the flavour. Whether it's a bought salad dressing or apple crisp or a pot of soup, the humble lemon is one of your greatest assets in the kitchen.
What makes you happiest in life now?
My greatest joy in life is to make people smile and laugh. And that's why I love feeding people, because hopefully it brings them joy. If you feed someone something and they go, "Mmmm, can I have some more?" that is possibly the greatest joy for me – more than if they gave me a hundred bucks.
Do you have any regrets?
I have no regrets whatsoever, and I have no desire to turn the clock back and be 20 again, or 30 or 40! I would never do Botox or liposuction or cosmetic surgery. As far as I'm concerned, you are what you are! I think that stuff is crazy. I spoke to a plastic surgeon once, socially, because I love hearing about this stuff and he said they never last! You have the face lift then you need another one and you're Dolly Parton before you know it. I don't get why people do it.
What do you value most in friendships?
When it's okay to be you. Paul Henry is a good mate of mine and he completely and utterly accepts me – he doesn't try and control you or change you, except over things like buying a car! He always has a few things to say if you're looking to buy a car and is likely to take that over if you let him! That's what I've always liked about him though, that you can be completely yourself. You don't have to check yourself!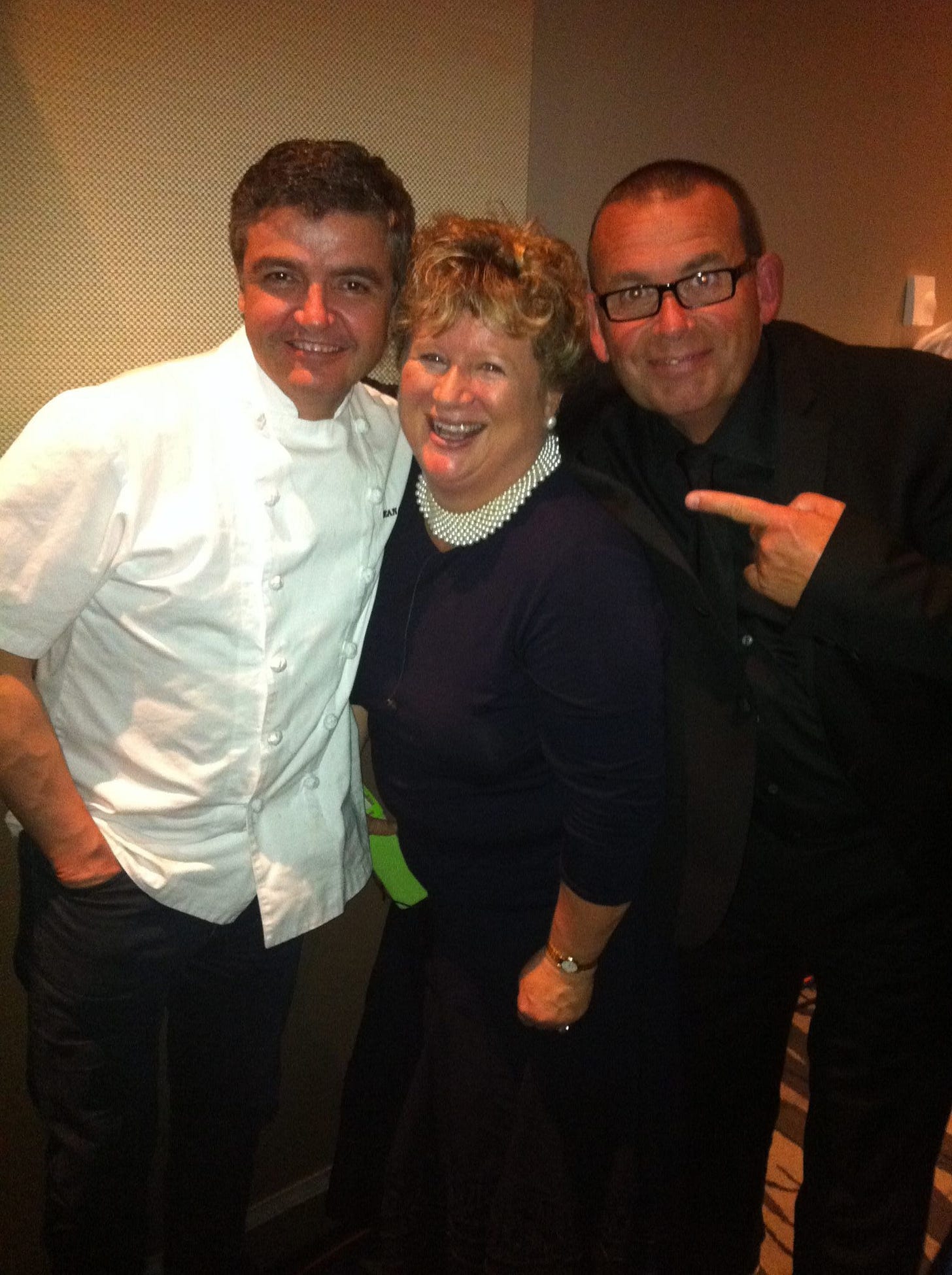 (Annabelle with chef Sean Connolly and great friend Paul Henry)
What does the world need more of?
Laughter. I used to be a secondary school teacher and I used to say to the kids, right, we'll work hard for 55 minutes and then we'll have five minutes of laughter at the end. One of the teachers complained because there was too much laughter coming from my classroom, and I thought, "Ugh, that's just so mean." If people laugh, they remember!
And finally, if you could have a cuppa with anyone, who would it be?
Jokingly, I'd say George Clooney, because not only does the man clear the table but he stacks the dishwasher apparently! And he clearly loves a coffee. Right this moment though it would be a friend of mine in Germany who I have known since I was 17 – I haven't had contact with him since before Covid-19.
He's a friend I've lost contact with – there's another who is in the mountains in Italy, so I know they're okay but I'd still like to know for sure. They're just friends who I am very fond of, but I've lost contact with them and I'd like to know they're safe and well. If I could have a cuppa on Facetime, I'd love that.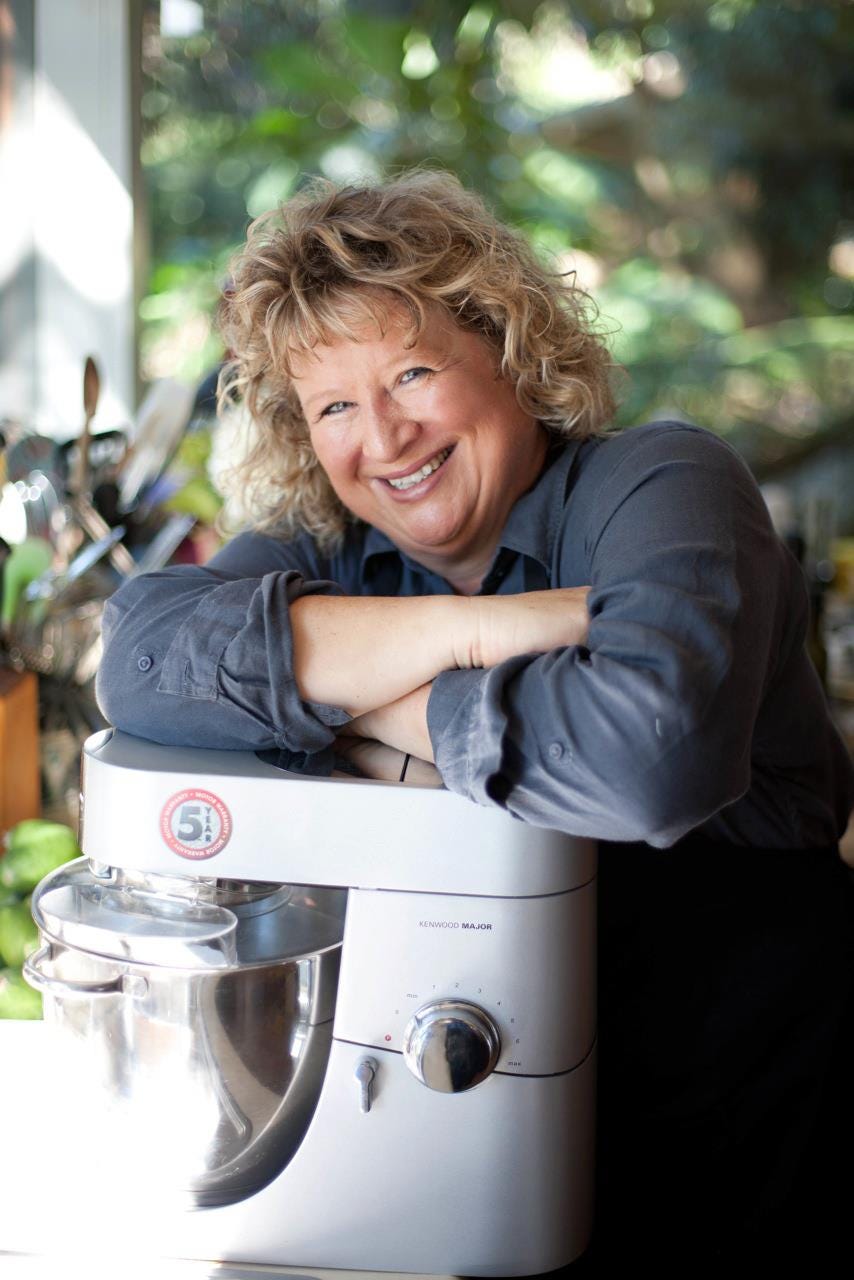 Test Yourself! Today's Trivia… How Well Do You Know The British Royals?
What is Catherine, Duchess of Cambridge's middle name. Is it, Anne, Diana, Elizabeth or Margaret?

How many grandchildren does Her Majesty have? (Bonus points if you can name them, and in order of age)

What is the nickname that Prince Philip calls his wife?

Which child of the Queen turns 70 this week?

What is the name of the explosive book on Prince Harry & Meghan that hits shelves this week?

Which Kiwi played a significant role at the wedding ceremony of Prince Charles & Diana?

Where does Princess Anne sit in the line of succession?

When Meghan Markle married Prince Harry, she wore a veil embroidered with a nod to all 53 Commonwealth countries. What was the nod to NZ: a silver fern, a kiwi, a kowhai or a buzzy bee?

Which year did the Queen refer to as an "annus horribilis" and why?

Last month Prince William gave an interview in which he revealed the worst gift he'd ever given his wife, Kate Middleton. Was the gift – a bungy jump, a pair of binoculars, driving lessons or an iron?

---
Coming to your inbox this week: 'Nici's Steak n Kidney On Toast'
Make sure you keep an eye out later this week when Nici serves up a winter favourite with her family's recipe for Steak n Kidney on Toast.
We look forward to talking again soon!
x Alice, Kelly & Nici