Week Six: Nici's Breadmaking Secrets, Nicky Pellegrino's New Book, Plus David Hartnell's Hollywood Trivia Quiz
Welcome back to a A Quiet Cuppa! Put the kettle on, it's time for a catch-up with old friends. Welcome back!
It's wonderful to have your company!
Time to pop the kettle on - we've got lots to catch up on. Nici has been busy in the kitchen perfecting a bread-making recipe - if you've steered away from making it yourself or had a few disasters, she's got a few very handy tips and tricks to make the whole process a breeze!
We're also catching up with bestselling author Nicky Pellegrino for a cuppa. Nicky's last book, A Dream of Italy, was the best-selling NZ fiction book of 2019, and today she releases her 12th novel, Tiny Pieces of Us.
In today's edition:
Sit Down For A Cuppa With…. Nicky Pellegrino!

Nici's Top Bread-making Secrets

A Touch of Hollywood: David Hartnell's Celebrity Trivia Quiz!

---
Sit down for a cuppa with… Nicky Pellegrino
Nicky Pellegrino is a best-selling author, whose hit novels, including Delicious, The Food of Love Cookery School and Under Italian Skies, have been translated into 12 languages to date. Born in Liverpool to an Italian father and English mother Nicky worked as a journalist, first coming out to New Zealand to be the deputy editor on New Zealand Woman's Weekly.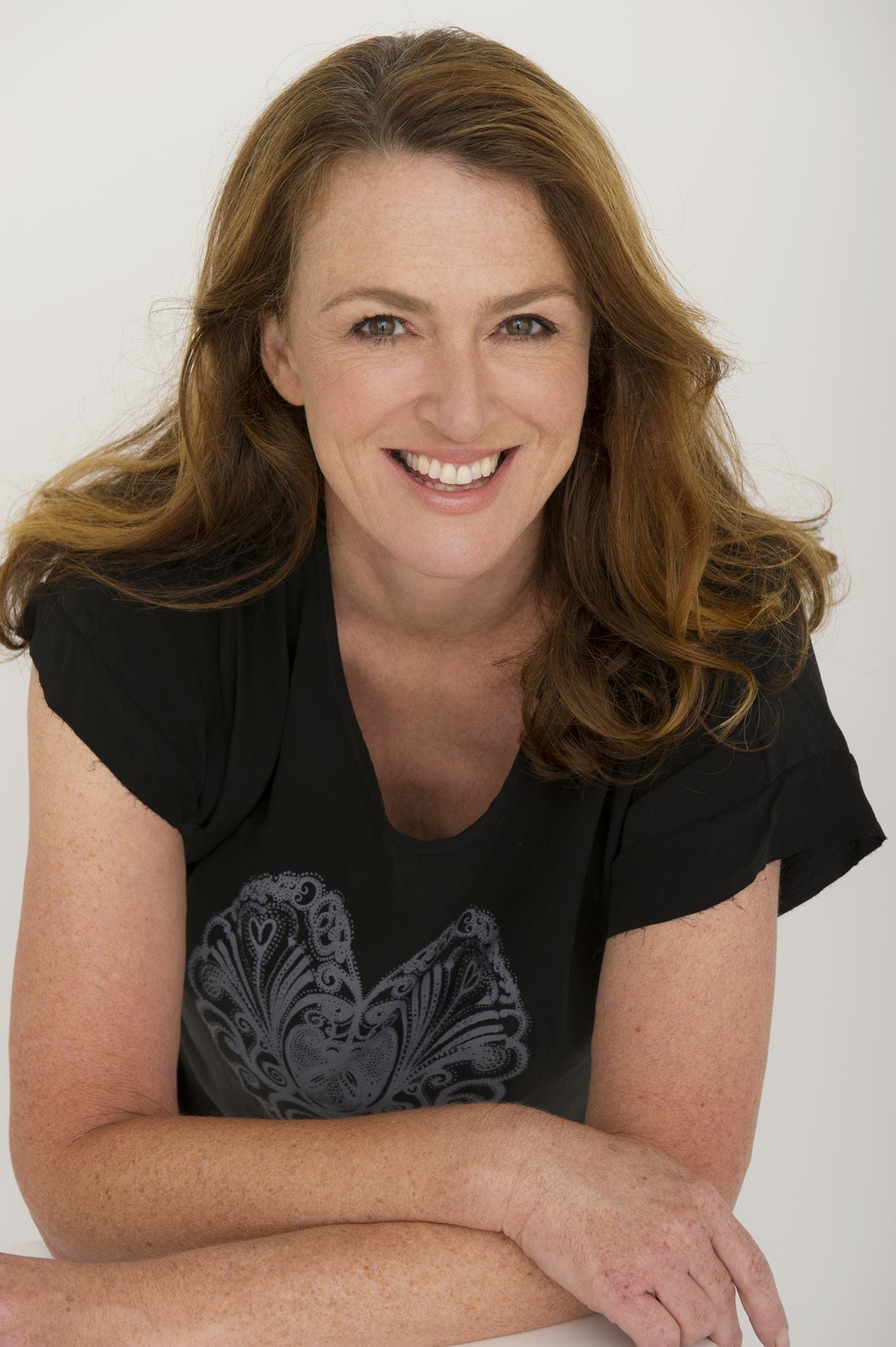 Today her 12th book comes out in New Zealand – Tiny Pieces of Us. It's an emotional and heartwarming read, following a young journalist, Vivi Palmer, who is given a second chance at life after she receives a heart transplant. She's reluctantly drawn into a mission from the mother of her donor, who asks her to track down the small group of strangers who all now share the tiny pieces of her son.
We caught up with Nicky for a cuppa on a gloomy Auckland day – perfect for curling up with a good book, to chat about the novel, that was originally supposed to come out in March, but was held up by lockdown, as well as cooking, Nigella Lawson and Princess Di.
It must have been frustrating during lockdown, having all those copies of the book sitting there in the warehouse, but no way of getting them out to people – particularly when we all had time to be reading!
I know!! I think it was really sad for bookshops not to be able to open! But we're a lot more about 'shop local' now and we all want local bookstores to survive.
It was a bit of a depressing time actually because I knew it was the kind of book people would want to read about in lockdown because it's quite a gripping read – if I do say so myself! – but no one could get their hands on it! I'm very happy that it's finally coming out because I worked so hard on this book.
It was a lot more research than my other books have required – it didn't just involve wandering around Italy and eating nice things and having ideas, which is what I normally do for research! I had to actually find things out!! [Laughs]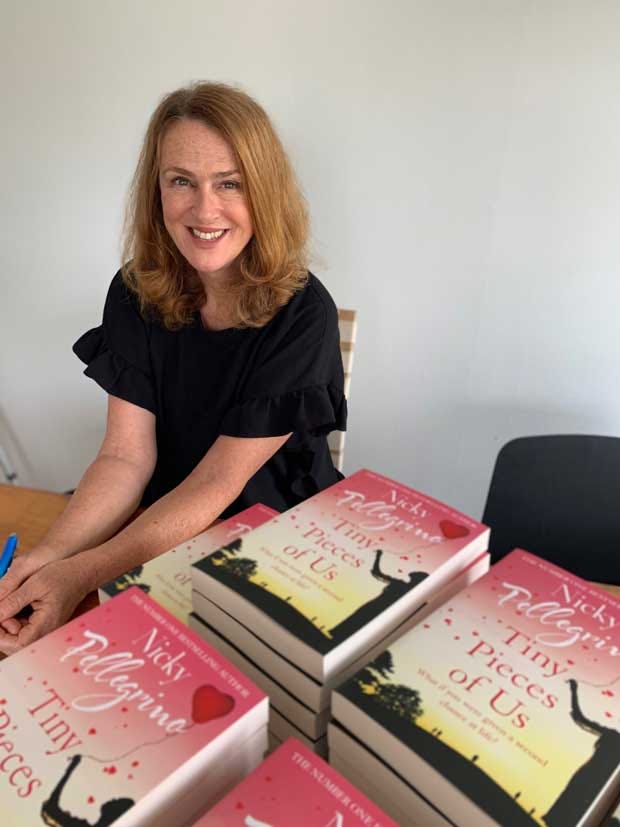 Where did the idea of it all come from?
I was talking to someone who had a family member who had a transplant and was friends with all the other people who had the same donor. They were very different people, but they'd become enormously important in each other's lives. And I was really fascinated by that, because I thought you'd meet people in that way that you had nothing in common with apart from this one thing. So I was quite fascinated by it and thought it could make for a good read.
But the thing with writing books is that the ideas are the easy bits – I have about a million ideas floating around, but I'll realise it will require too much research, particularly something like a historical one which could take two years just to research. But with this one I could see ways into it, because I'm a journalist and I've done a lot of health writing, so I started to do a bit of research and I spoke to people who had transplants. It rapidly became clear to me that the media tells a really one-sided story – y'know, it's a very 'happily ever after' story: they get the transplant, and then life is fabulous. But it's not quite like that – even after you've had your transplant, you're never normal, there's still a phenomenal journey that they go on!
It's a second chance, but what are they going to do with that? There are a lot of feelings – I think one thing that transplant recipients often might feel is a little bit burdened – y'know, they've got to live their best life now because they're alive and the person that donated to them isn't. There are a lot of complicated emotions involved, and obviously different people feel those in different ways.
I felt there was a real untold story there and one that could still have all the elements that my books have had in the past – friendship, family, and even a bit of Italy, because I wanted to bring my people together, and why not bring them together somewhere beautiful in Italy! There's a love story there, but really it's a book about friendship.
What kind of impact did those conversations you had with organ donation recipients have on the book?
I was really lucky that I was put in touch with this woman, called Heidi Harty-Eugster, she lives in Christchurch and she is a heart transplant recipient. She had her heart transplant when she was about 38 and she had a 10-year-old daughter. She was fantastic! I met up with her at Greenlane Hospital when she was going for a check-up and then we just kept in touch. It's not her story at all, but she just really bought it alive for me, not just the physical side, but the emotional journey you go on when something like that happens.
I talked to a few other people as well – someone who had a kidney transplant, someone who had a lung transplant, but Heidi was really my go-to person. Like if I wanted to ask a dumb question, I'd think, 'Heidi will know!' And I'd flick her an email. She was fantastic! She's just coming up to two years being healthy with her new heart.
What was her reaction to the book?
She was really positive and really enjoyed it, which I was really relieved about because I didn't want to misrepresent her and let her down. You feel a real sense of responsibility when you're walking in someone else's shoes.
Where do you write your novels? How do you get into the writing zone?
In lockdown I wrote a lot because I was stranded on the sofa with a broken leg so I actually managed to write about a quarter of the first draft of my next book! I think that's the hard thing really as a writer – you're often juggling your book with writing something else and it's quite easy for it to become the last thing you do instead of the first. And it's like anything – it goes well at times and you get completely lost in the story. Then other times, like at the moment I just seem to have been writing the same chapter for the last two weeks – I'm one of those writers who if it's not right, I can't move onto the next thing!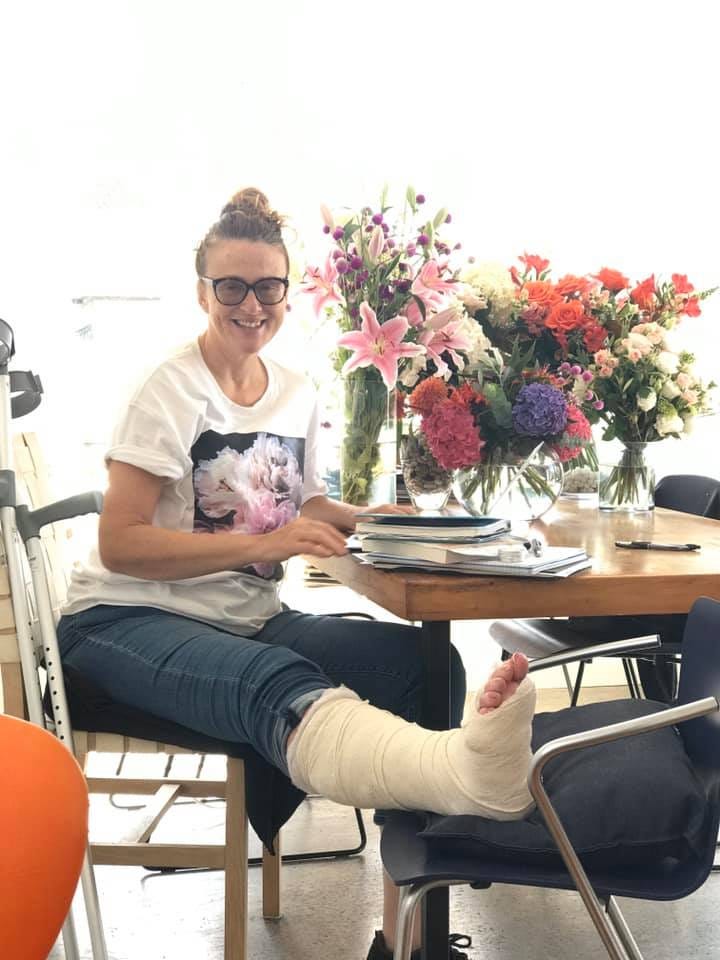 Can you give us any hints about your next book?
So, my last book, A Dream of Italy, was set in this little mountain town where they were selling off houses for a Euro. And, seeing as I can't physically go back to Italy at the moment I thought I'd go back to that town! It's not a sequel, it's about different characters, but it's set in the same place. When I started writing it, because I was quite sad during lockdown for a variety of reasons, I really wanted to write a really happy book! So that's what I thought I was writing and then a couple of weeks I reread what I had written and was like, "Oh! Everyone in this book is really lonely!!" So I've ended up writing a book a lot about loneliness, which isn't what I set out to do, but I guess because – even though I was with my husband and my dog so I wasn't completely on my own – it just seemed like a potentially such a lonely time.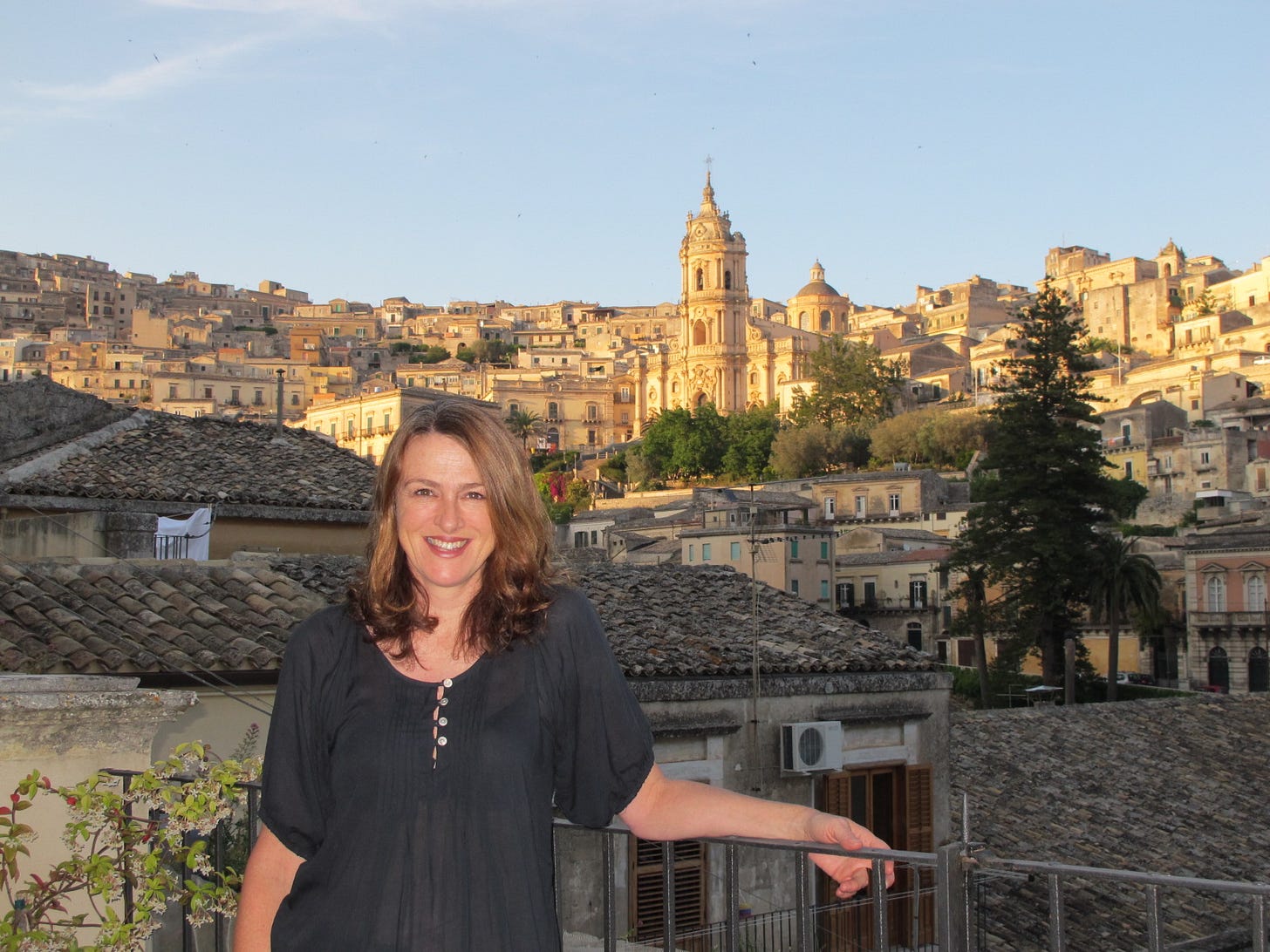 When you wrote your first book, you were working at New Zealand Woman's Weekly. You eventually left your job to write novels – how did you make that leap?
The first one I wrote while I was at the Weekly and I was the deputy editor. And then, I got a two book deal from my UK publishers, Orion. So I started writing the second book but at the same time I got made Editor of the Weekly, which I thought would be fine! I thought I'd edit a magazine and write a novel to deadline!! But actually, it was awful and really stressful. When you get home after a really stressful day the last thing you feel like doing is sitting down and writing!
More and more I thought, I can really only do one of these things. It was my husband actually who said, 'If you really want to write novels, you've got to leave your job' – actually, I think he basically said either you leave your job or I leave you because you're unbearable at the moment. [Laughs} And I think he might have meant it because I would have been a nightmare to live with! I was working at weekends, or when we went away on holidays, just constantly. So I thought, well, I have this book deal, I'm halfway through the book, this is an opportunity. Even if it does go wrong, presumably someone else will give me a job – there were a lot of magazines back then!
So I left the job, I got a lot of the book written, but then I had a complete panic and I took on a job editing New Zealand Weddings because I was so worried about how I was going to make ends meet basically! So that was quite good in the end because it was only a contract for one year and the book after that was called The Italian Wedding and a lot of the things in it came from that year! Even though I was married I was never a proper bride I didn't really do the whole thing, so that whole bridal world was fascinating.
One of my favourite things about your writing is your descriptions of food – particularly in Italy, cooking the pasta sauce or describing the crust of the pizza. You make me so hungry! Do you spend a lot of time in kitchen?
I really like eating, and if I was very rich I'd just have a personal chef! But as I'm not, cooking kind of is a necessity, because I just hate a meal that's not delicious, it just feels like a wasted opportunity. I do enjoy cooking, but I really like being cooked for to be honest. My husband is a really good cook and during the whole lockdown with a broken leg, he did all the meals and I suddenly had this eye-opening moment where I went, 'you're actually so much better at this than I am!"
You also had a bit to do with one of the greatest food writers, Nigella Lawson. You hosted a few live events when she was last in NZ, interviewing her live on stage. What was that like? What was Nigella like?
She's really lovely! She's a lot tinier than you think – especially because I'm quite tall! She's properly English and posh. She's obviously been through quite a lot in terms of when her marriage broke up and was all in the newspapers, so to begin with she was quite reserved, but she was really lovely. I think it was at the Christchurch one, we were in the theatre standing in the wings and I realised she was quite nervous to go on as well. She was just very warm and normal.
I think the thing is with a lot of those people is they have this public persona that's very out there but actually the real Nigella is quite quiet and shy and has a small group of friends and a relatively quiet life – that's the sense I got from her. She's very smart too.
But after the last one she kind of hugged me goodbye and I kind of hung on for too long!!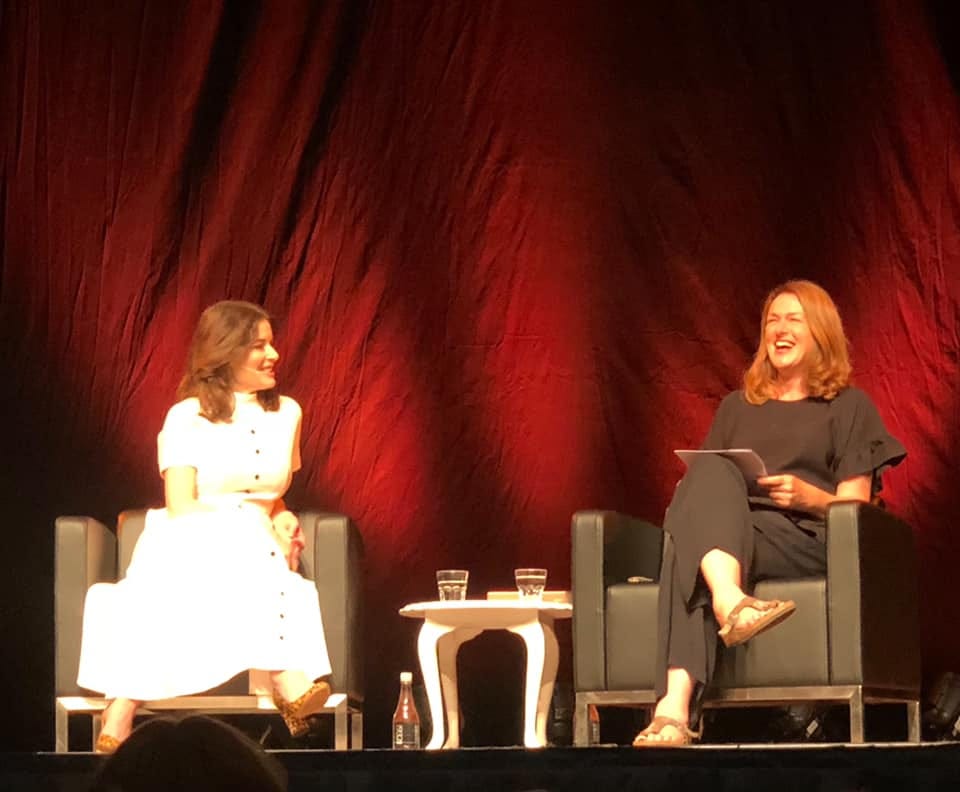 (Onstage in 2019 with Nigella Lawson)
And finally, if you could have a cuppa with anyone, who would it be?
Princess Diana. I just want to know what was going on! And stop her from getting in that car. I'd go back in time, have lunch with her in Paris and say, "don't get in that car with that drunk driver, you've got so much life left!"! Especially now, seeing that fantastic photo shoot with Prince Charles, Prince William and the kids, I thought, oh, Diana. She's missing out on all of that and she would have loved to have been a grandmother. She had such a struggle – she married when she was so young, married this big powerful guy with this powerful family, and had this big struggle to find out who she really was. And she was just really at that point of finding that out, and boof, she was gone, much too soon.
---
My Top Bread-making Secrets!
Nici Wickes
For years I've tried to make decent bread but my efforts have been, well, mostly disappointing to be honest! BUT… after a few bread-making courses (including a very memorable one in a tiny apartment in Paris) I've cracked the code and I'm here to share my top bread-making tips. Here's a guide to baking soft, fluffy, yeasty deliciousness every time!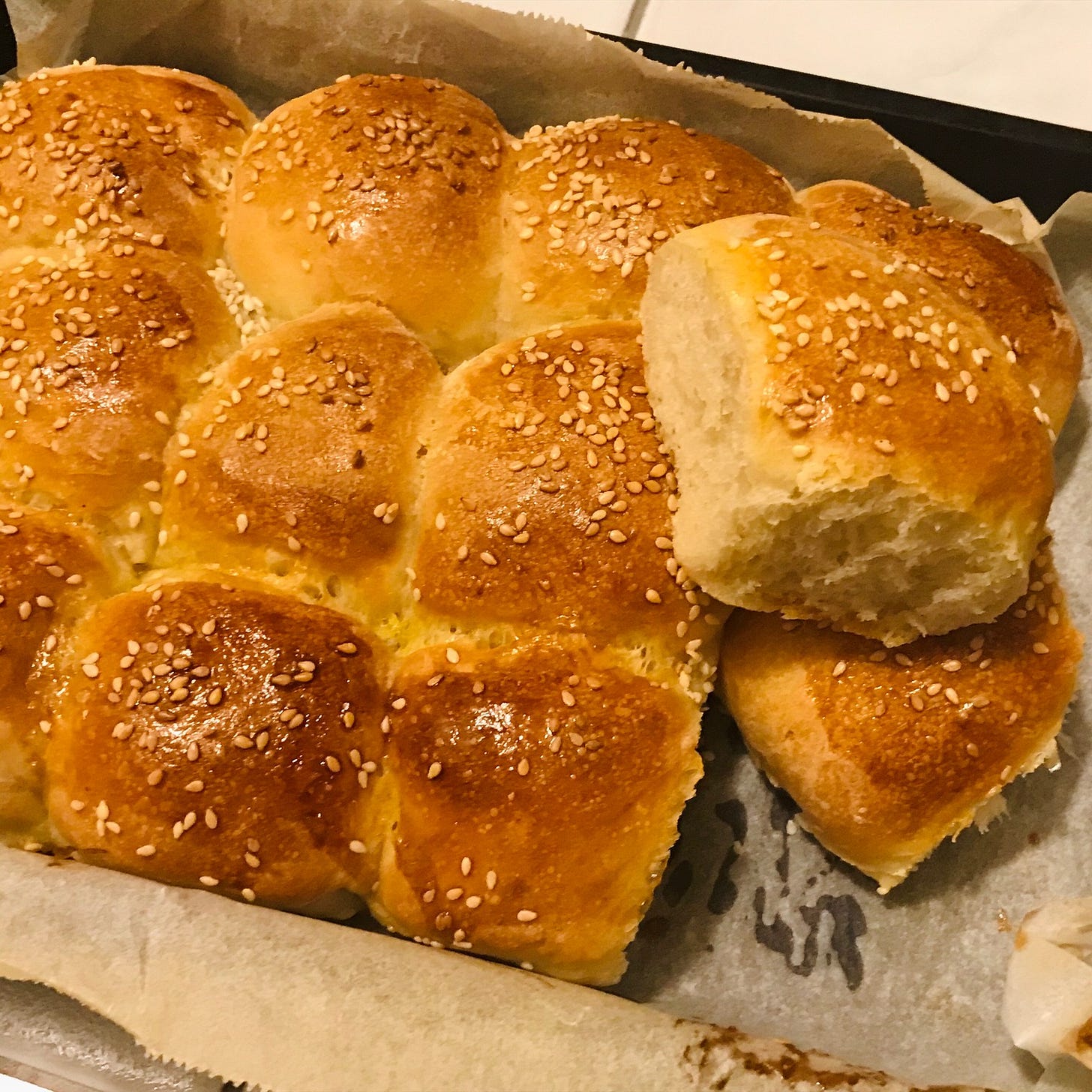 Top tips:
Use water that's warmer than tepid when starting off your yeast (step 1 below). If it's strictly tepid, then added to a cold bowl it will be too cold to activate the yeast quickly.

Aim for a very sloppy mix when adding the flour (step 2). Sticky dough means tender bread. Avoid adding flour just so that it's easy to knead. Better to err on 'too sticky to knead by hand' and do it with a dough hook if using a mixer or by hand use a strong wooden spoon.

Do have patience when rising but don't be afraid to use your oven (step 3).
Basic Bread Dough
Makes one loaf or 12 small rolls or 10-12 pita breads
1 cup warm water

1 tsp yeast granules

1 tsp honey or sugar

4-5 tbsp olive oil

2 ½ - 3 cups flour - high grade or plain

1 egg, for egg wash

Sesame or poppy seeds
Step 1: Heat oven to very low, just warm - say 50 C. In a large glass or ceramic bowl mix water, yeast and honey. Cover with a damp cloth and leave for 10 minutes until frothy.
Step 2: Add olive oil and 2 cups of flour and mix with a knife until it starts to come together. Keep adding flour until it is still sticky but forms a ball of dough. Turn out on a floured bench and knead with a light hand, only adding flour if it is really too wet.
Step 3: Oil the bowl. Pop the dough into the bowl and flip so it's coated in oil. Place bowl on a folded tea towel and into the warmed oven. Turn oven off. Leave until doubled in size – 30-45minutes.
Step 4: Carefully plop dough out on bench and shape into loaf, rolls or roll out to flatbreads to cook in a dry pan. Let rise loaf or rolls rise again until doubled. Egg wash surface then sprinkle over seeds. Heat oven to 220 C and bake for 15-17 minutes until golden brown.
To watch Nici making this recipe visit Nici's Facebook post.
---
A Touch of Hollywood! David Hartnell's Celebrity Trivia!
David Hartnell MNZM is a man who really needs no introduction! Many moons ago he became NZ's first full-time gossip columnists, thanks to his many personal connections with the greatest stars of the silver screen. At 75 he is still the man to ask if you're after a bit of Hollywood gossip. With any luck he'll tell you, "I'm not one to gossip, but…"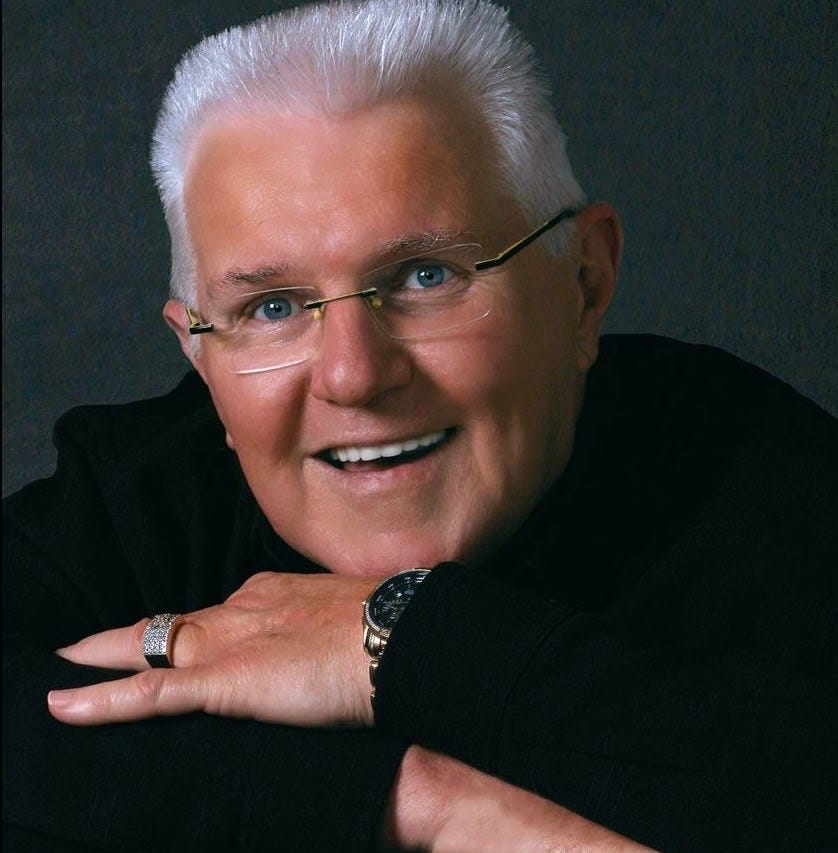 What character did Anthony Daniels play in the Star Wars movies?

What year did the first Star War's movie come out?

What was the title of the 2011 movie Ryan Reynolds starred in with Green in the title?

What year did the movie Mrs. Doubtfire some out: 1989, 1993 or 1996?

Who was Julie Andrews leading man, in the 1964 movie Mary Poppins?

Can you name the three leading ladies in the 1967 movie Throughly Modern Millie

Who played Sandy and who played Danny in a 1978 movie?

Which actor who played James Bond starred as a detective in the 2019 movie Knives Out?

Who did Lisa Marie Presley marry in 2002?

Who was Sandra Bullock's leading man in the 2009 movie All About Steve?

Check your email inbox later this week for the correct answers!

---
Coming to your inbox later this week: Royal Watch, plus Donna Fleming's Top Tips to Keeping Your Brain Sharp.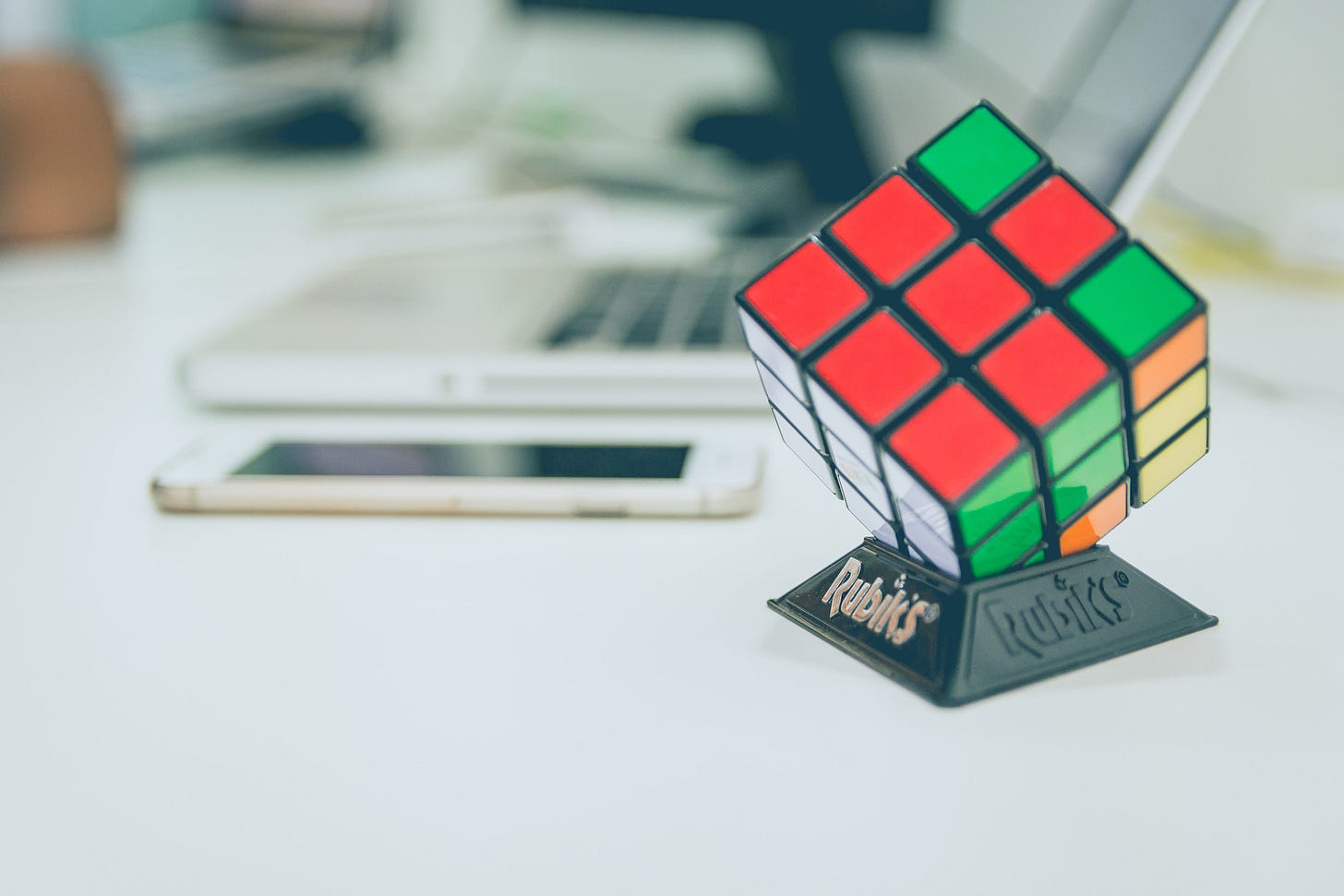 Have a wonderful day! We look forward to seeing you again later this week. And, remember to hit reply to this email and get in touch in the meantime. We'd love to hear from you.
We look forward to talking again soon!
Alice, Kelly & Nici x