Week Nineteen: Nici's Mighty Mussel Fritters!
Stuck for what to make for dinner this weekend? Nici Wickes has got it covered! Mighty Mussel Fritters
Nici Wickes
These fritters are packed full of mussels and they're so very good for you as well as being utterly delicious.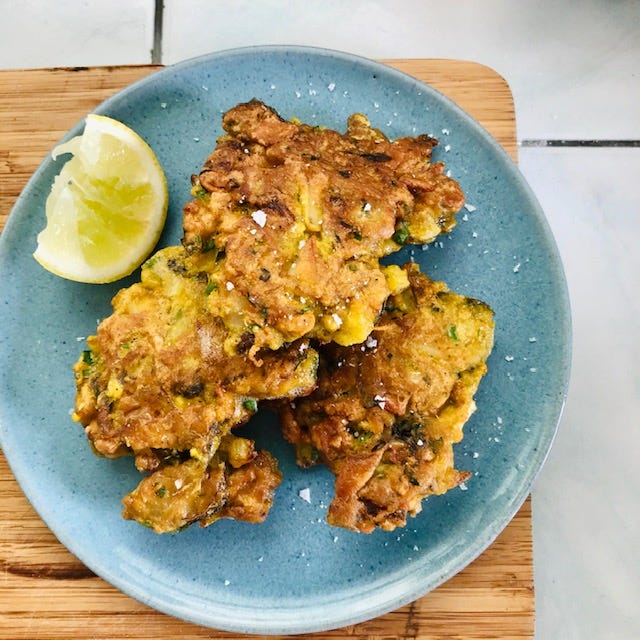 MAKES: 10
20 mussels in their shells

½ onion, finely diced

¼ chopped parsley

1 tbsp curry powder

2 small eggs, whisked lightly

¼ cup self-raising flour

¼ tsp sea salt

Oil to cook

Lemon wedge to serve

1. Steam the mussels in a large pot with a few centimetres of simmering water. Until they pop open. When cool enough to handle remove the mussel meat from each, pulling out the little beards and discarding these. Dice roughly.

2. In a bowl combine the mussel meat and remaining ingredients, except oil and lemon, and mix until combined to a sloppy mixture.

3. Heat about 3 tablespoons of oil in a heavy based fry pan to medium. Drop spoonfuls of fritter mixture into the hot oil and cook till golden brown, then flip. Cook for a further 1-2 minutes or until golden and cooked through. Keep warm whilst you cook a second batch.

4. Sprinkle with salt and a squeeze of lemon and EAT!
---
Missed Wednesday's edition? Click here to check it out online now!
Quiz: This Week In History Answers!
10%. 2. Dead Man Walking. 3. Footrot Flats: A Dog's Tale. 4. 24. 5. 1941. 6. Jandal ( a combination of the words 'Japanese' and 'sandal'). 7. Dame Julie Andrews. 8. 1846. 9. Jimmy Carter. 10. Nicole Simpson and Ron Goldman.

---
That's it from us this week! We hope you have a lovely rest of the week, enjoy your weekend, and we look forward to having your company again next week. In the meantime, do send us an email with your thoughts - simply reply to this email, or, if you're reading online, leave a comment below.
Talk soon!
Alice, Kelly & Nici x