Week Nineteen: A Special Guest for the Royals - with an Unusual Gift for Prince George! Leigh Bramwell has the Perfect Garden Project for You. Plus, This Week in History...
A VIP dropped by Kensington Palace for a visit - but did his gift to little Prince George cause some controversy? Royal Watch: A Special Guest… and an Unusual Gift for Prince George!
The Cambridge's were paid a special visit earlier this week by a VIP - 94-year-old Sir David Attenborough!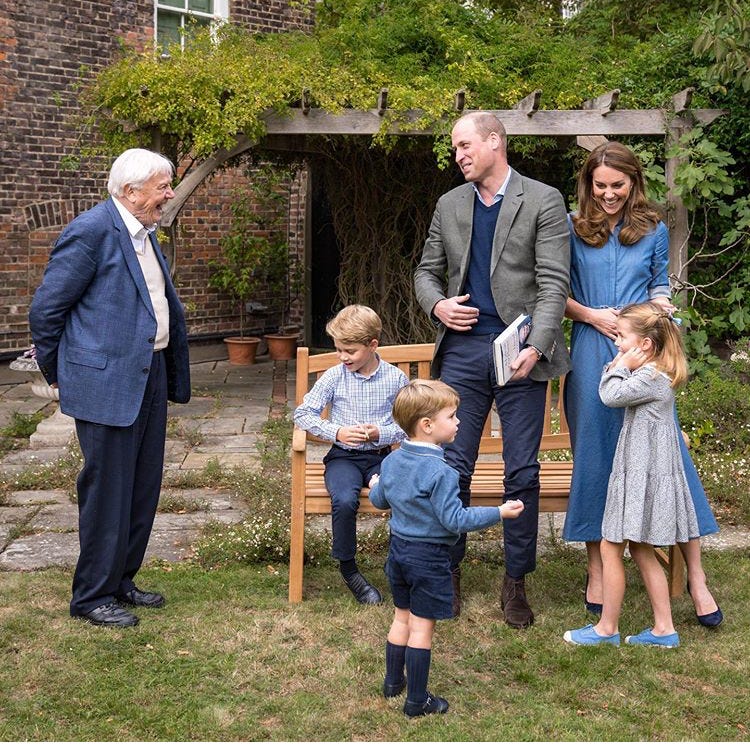 Sir David – who is the same age as Prince William's grandmother – visited the Kensington Palace grounds to treat the family to a private screening of his new environmental documentary, A Life On Our Planet.
Prince William, like his father, is passionate about environmental causes and the palace released a short statement about Sir David's visit, saying he and William have "a shared passion for protecting the natural world, they continue to support one another in their missions to tackle some of the biggest environmental challenges our planet faces."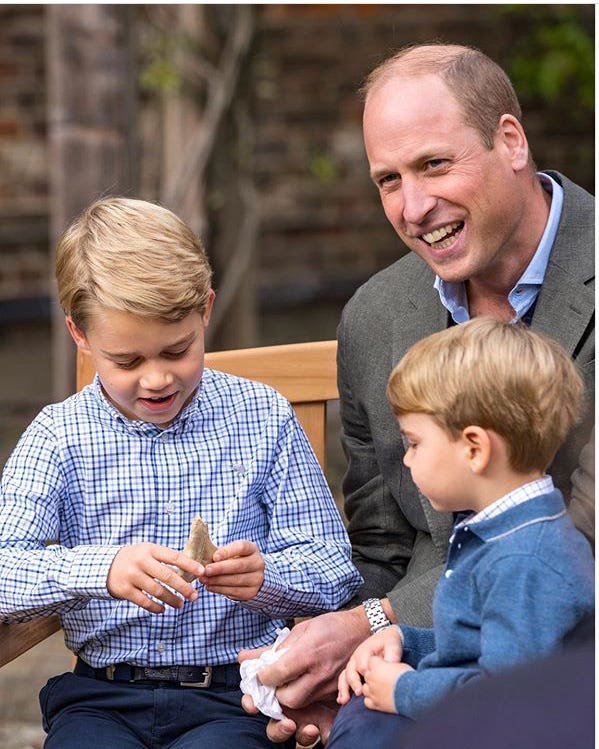 Three gorgeous photos were released by the family, with eagle-eyed royalists noting that young Prince Louis was wearing a hand-me-down jumper, previously seen on Prince George at a similar age. The photos also included an intrigued seven-year-old Prince George who was given a special gift by Sir David: a tooth from a giant shark (carcharcles megladon). Sir David found the tooth on a family holiday to Malta in the late 1960s, embedded in the island's soft yellow limestone, which was late down some 23 million years ago.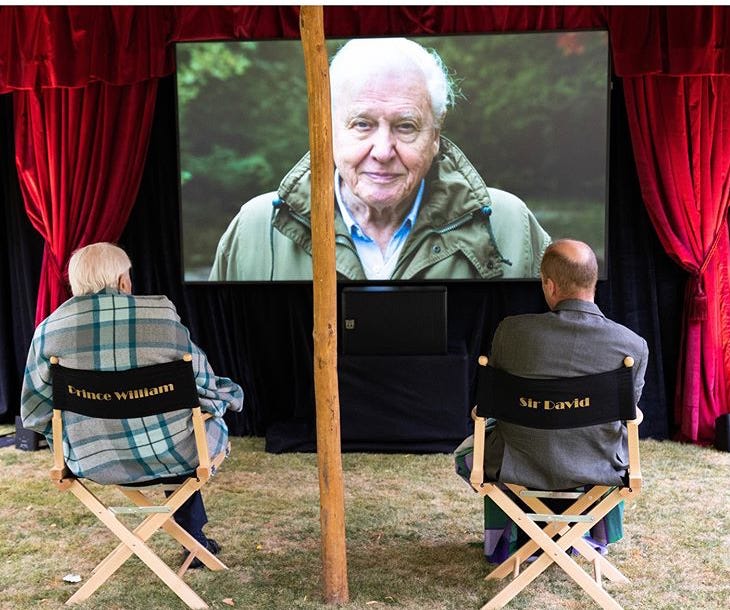 After news of the gift was announced there was a brief media scuffle, with Jose Herrera – Malta's culture minister – reportedly indicating that he would be asking for the gift to be handed back to his country where it was originally found. But he has since made a U-turn on his comments, and when asked about it on Tuesday, Malta's prime minister Robert Abela said, "we should avoid creating unnecessary controversies'.
On Tuesday Catherine, the Duchess of Cambridge was back out at work, this time marking her new role as joint President of The Scouts Association. To kick off her duties she visited a Scout's Group in London to see how they have adapted their activities during the pandemic. Kate was snapped toasting marshmallows on a bonfire, making cards to send to a local care home and building whirly bird helicopters.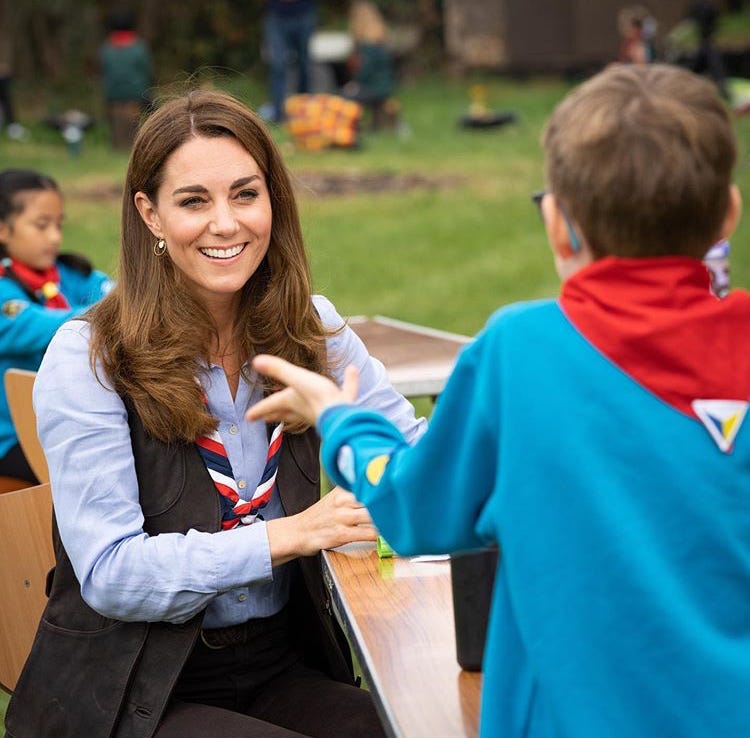 ---
In The Garden: Leigh Bramwell's Best Tips For New Projects
Leigh Bramwell is a gardening expert - she's spent "forever" as a journalist (at ODT, NZ Herald, her own glossy garden design mag Alfresco and as the Gardening Editor at New Zealand Woman's Weekly), in public relations, TV, book author… she's done it all! Who better to get some advice from!?
Q: Wondering how you'll keep busy if Lockdown strikes again?
A: Be prepared with a couple of projects on the drawing board, and the materials you need to complete them.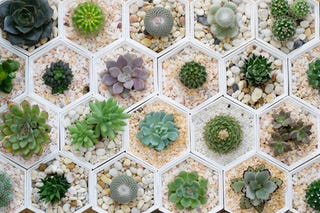 Cool cacti
Succulents are excellent plants for making living sculptures, vertical gardens and the like. I can imagine a version of this being heaps of fun to make with the kids who visit our garden, and it can be an ongoing project over time. Probably a better way to get them into gardening that making them grow radishes and then eat them.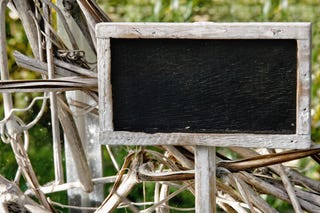 Blackboard
A blackboard in the garden is an excellent idea if you need reminding to water the new lawn or tie up the tomatoes. Very easy to make, and if you go for the rustic chic look then the less perfect, the better. If you don't want to start from scratch, use an old window frame from your local demolition yard as your frame. Use a piece of ply as the backing and paint it with blackboard paint. Hope the rain washes off the boring jobs.
Hear more from Leigh by clicking here
---
Quiz: This Week In History…
On October 1 1986 GST was introduced as part of 'Rogernomics' under Minister of Finance Roger Douglas. How much was it in 1986?

Susan Sarandon turns 74 on October 4. For which movie did she win a Best Actress Oscar: The Client, Thelma & Louise, Lorenzo's Oil or Dead Man Walking?

On October 2 1986 Dave Dobbyn's single Slice of Heaven, featuring Herbs hit number one on the charts, where it remained for eight weeks. What hit movie – based on an iconic NZ cartoon series – was the song written for?

Rebel Without a Cause actor James Dean tragically passed away on September 30 1955 after a car accident. How old was he – 21, 24 or 27?

Gutzon Borglum began sculpting Mt. Rushmore on October 4 1927. What year would he finish it: 1930, 1937 or 1941?

Inspired by footwear he had seen in Japan, businessman Morris Yock and his son began manufacturing simple rubber footwear from their garage in 1957. On October 4 1957 trademarked the name, which combined two words to make one, which is in the vocabulary of every NZer – what was that name?

Who am I? I was born on October 1 1935 in Surrey, England as Julia Elizabeth Wells. I am an actress, singer and author – beginning my career at just 13 when I appeared in the West End. In 1965 I won an Oscar for Best Actress as well as a Golden Globe and a Grammy Award for 'Best Recording for Children' – all for the same movie role. I won another Golden Globe the next year for my title role in a musical. I was made a Dame in 2000. An operation on my vocal cords in the late 90s left me with permanent damage, so I have not returned to Broadway, but have voiced many animated films in the years since. I have nine grandchildren and three great grandchildren.

On September 30 an American dentist, Dr William Morton was the first to use anaesthetic ether, as he extracted a tooth from a patient. What was the year: 1816, 1846, 1876 or 1906?

Which former American President, who was also awarded the Nobel Peace Prize in 2002, celebrates his 96th birthday on October 1?

OJ Simpson was found not guilty of the murder of who on October 3 1995?

Be sure to look out for our next newsletter for the answers!

---

Coming to your inbox this week: Nici's Delicious Mussel Fritters
Make sure you keep an eye out for our next newsletter this week, where Nici shows you how to whip up a batch of mussel fritters - they're so juicy and delicious, and they're even good for you!
Until then, we hope you have a wonderful week - make sure you leave us a comment, or hit reply on this email with your thoughts and suggestions.
Talk soon!

Alice, Kelly & Nici x