Week Fourteen: A Former Chef Reveals What The Queen Eats Each Day, Plus, Test Your TV Trivia Knowledge!
Darren McGrady served as the Queen's chef during the 80s and 90s - this week he finally revealed what went on in the royal kitchen... Royal Watch: Inside Her Majesty's Kitchen!
Ever wondered what the Queen sits down to eat each day?
Well, wonder no longer! Darren McGrady served as Her Majesty's personal chef for 15 years at Buckingham Palace and accompanied her on many state visits, as well as cooking for other members of the family. In fact, he had dinner ready and waiting for Princess Diana on the night of her death.
Darren has opened up about his time in the kitchen, saying he was joined by a staff of 20 chefs and twice a week they would provide a menu for the Queen from which she chose her meals.
"She had a little book on her desk and she would just put a note in there saying 'I don't want this again' or something like that," he explains.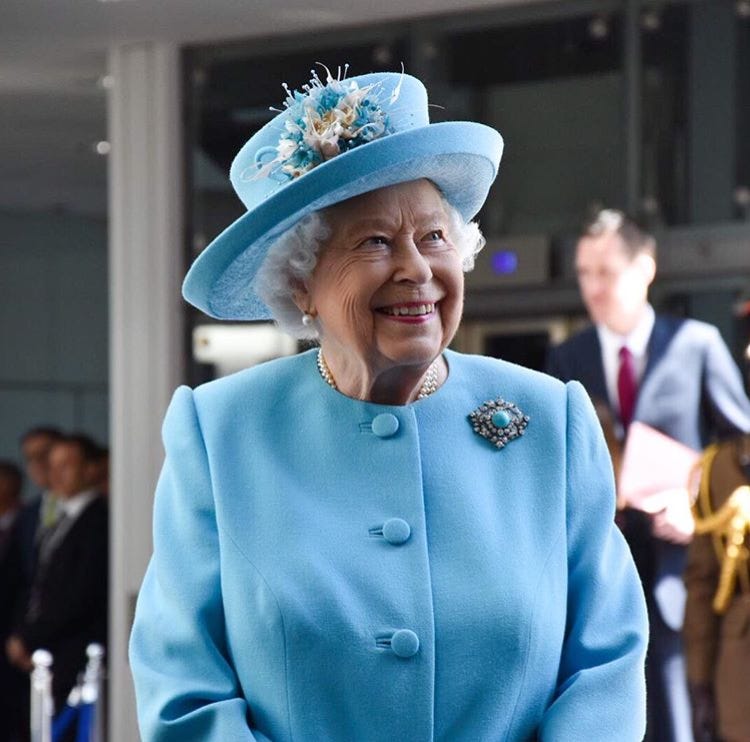 He says that during his tenure, her favourite meal seemed to be Morecambe Bay potted shrimp on toast.
"They're cooked and marinated in this secret spicy butter. And then the Queen would have them with warm toast, and when you spread them on the warm toast, the butter melts."
He revealed her Majesty also has quite a sweet tooth, with high end brands of Chocolate, Charbonnel et Walker and Benedicks always on hand, as well as supermarket brands Nestle and Cadbury.
"She is absolutely a chocoholic," says Darren. "Anything we put on the menu that had chocolate on, she would choose, especially chocolate perfection pie [a layered chocolate pie with white and dark chocolate and chocolate shavings]."
He adds that Prince Philip's favourite dish was salmon coulibiac, but that Philip is actually a very good cook himself, and often fired up the grill or BBQ to cook for the family.
In fact, Philip could be quite adventurous in the kitchen, preferring curries with lots of garlic and spices, whereas the Queen doesn't care for either, with a particular distaste for paprika.
"The Queen eats to live whereas Prince Philip lives to eat," says Darren. For Philip, this often meant forgoing his spicy favourites as the kitchen didn't make different versions of each dish. "We could never do [two plates] 'for your plate you're going to have lots of garlic', and 'your plate, no garlic', it was always down to the Queen, you have everything how she has it."
A real hit among most of the household were Fridays when fish and chips would always be served for lunch.
"But, forget your tartar sauce and your ketchup, we loved it with salad cream. Salad cream on those French fries, on those chips."
For Darren, one of the big surprises when he took on the job was that before he was allowed to move up the ranks, preparing banquets for kings, queens and presidents, he was chopping beef, liver and chicken for the Queen's corgis – all twelve of them when he started. But his very first task on the job was peeling carrots for her horses at Balmoral.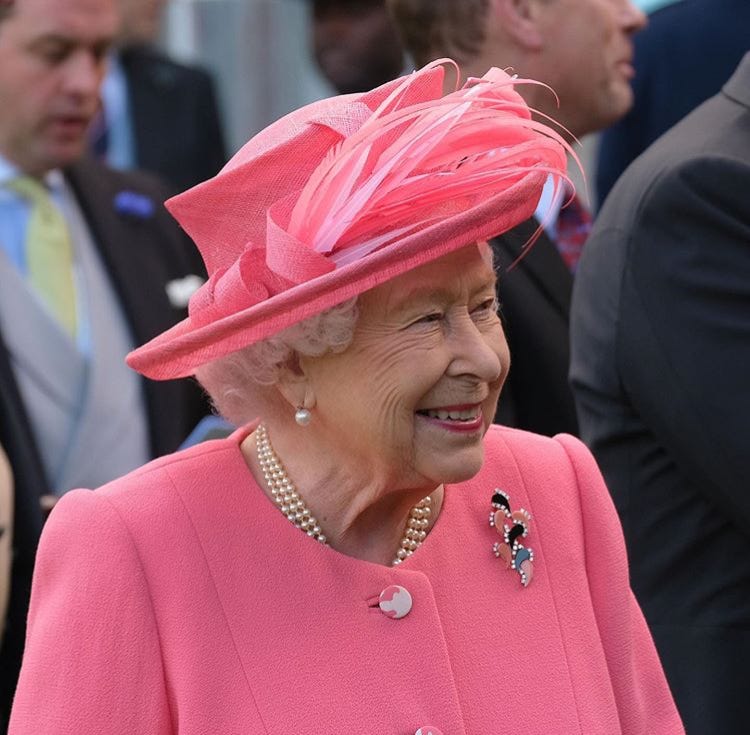 A typical day on a plate for Her Majesty:
Breakfast: A simple cup of tea and biscuits, followed by a bowl of cereal (kept in a Tupperware container – usually Special K, Quaker Oats or Weetabix)
Pre-lunch drink: Gin and Dubonnet with a slice of lemon and a lot of ice.
Lunch: Grilled fish on wilted spinach and courgette or a grille chicken with salad.
Late afternoon: Scones with jam and clotted cream (jam always goes on first). Finger sandwiches (cucumber, smoked salmon egg and mayonnaise)
Evening drink: A glass of Champagne.
Dinner: Fillet of beef, venison, pheasant or salmon.
Dessert: Strawberries or sweet white peaches.
---
Brain Teaser! Sudoku Solution by Andrew Reid
Check out next week's newsletter for the solution.
---
Test Yourself! Today's Trivia… How Well Do You Remember the Biggest Shows of the 1908s
In what American city was the sitcom Cheers set?

There were two major US sitcoms in the 1980s that both centered around 'The Tanner Family' – one featured a dad bringing up his daughters, the other was harbouring a big family secret… what were those two shows?

If you were watching Dorothy, Rose, Blanche and Sophia – what show would you likely be watching?

What show centered around a widower and former baseball player Tony, who was forced to retire and ends up taking a job as a live-in housekeeper for a divorced advertising executive named Angela?

Who starred opposite Bruce Willis in the hit show Moonlighting?

If you were watching Jessica Fletcher solve crimes as an amateur detective, what show were you watching?

What was MacGyver afraid of? Snakes, heights or clowns?

A young Fred Savage played the lead role in which sitcom based on a teenager growing up in a suburban middle-class family?

What TV show had the theme song Come and Knock on Our Door?

In real life, what was the real age difference between the actresses who played mother and daughter – mum Sophia (Estelle Getty) and daughter Dorothy (Bea Arthur) – on Golden Girls? Was Bea really: One year older, one year younger, or 45 years younger than Estelle?

Be sure to check out our newsletter later in the week for the answers!

---

Coming to your inbox this week: 'Nici's Tamarillo Ricotta Tart'

Be sure to tune in later this week when Nici shares her delicious tamarillos - the jewels of winter!

Until then, we hope you have a lovely week!

Talk soon!
Alice, Kelly and Nici x