Week Five: Nici's Easy Hand-rolled Pasta, plus What To Do In the Garden? Try Topiary!
Have you always been put-off trying to make pasta from scratch because it seems much too difficult? Nici may just be able to change your mind! Easy Hand-rolled Pasta
Nici Wickes
Have you ever made your own pasta or has it always sounded too hard? I'm here to tell you this is the simplest recipe for handmade pasta – no machine or expert technical skills needed and the results will delight you!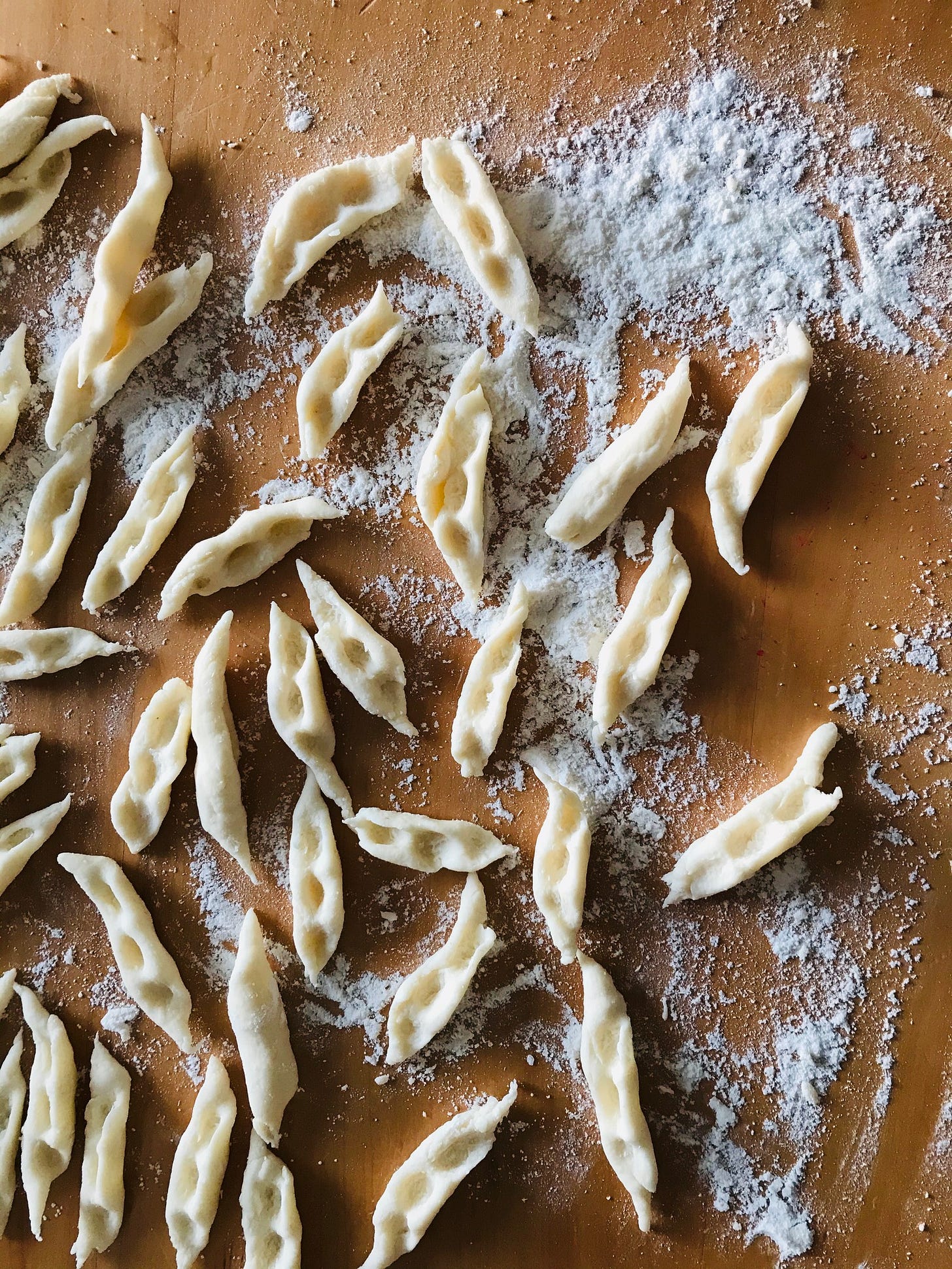 SERVES 2
INGREDIENTS:
Pasta:
1 cup fine semolina flour

½ cup tepid water

1 tsp sea salt
Pasta sauce:
1-2 sausages

Splash of oil

1-2 large tomatoes (or half a can of crushed tomatoes)

Salt & pepper

Chilli flakes, optional

Parmesan cheese to serve
METHOD:
1. Tip semolina into a large bowl. Drizzle in tepid water, mixing with a fork at the same time, until it resembles rough breadcrumbs. You may not need all the water. Bring it together with your hands to one ball of dough - knead in the bowl to do this.
2. Turn out on a lightly floured surface and continue to knead for 4-5 minutes until the dough surface is smooth and silky. Rest under a damp cloth for 30 minutes.
3. Pinch off a small piece (about the size of an almond) of dough, roll between palms into a ball then into a small tube with tapered ends. Place it on the bench and press into it with three middle three fingers to make deep dents, rolling it towards you until it releases. You'll be left with a shape resembling a pea-pod. Repeat with all of the dough. (check Nici's facebook here to see her doing this) and trust me, you get better as you go!
4. To cook, bring a large pot of salted water to the boil. When water is at a rolling boil, add pasta and cook for 5-6 minutes until soft but still has a bite to it. Remove cooked pasta with a slotted spoon and add to the pasta sauce (see below).
5. Toss to coat, dish up and grate over Parmesan to serve.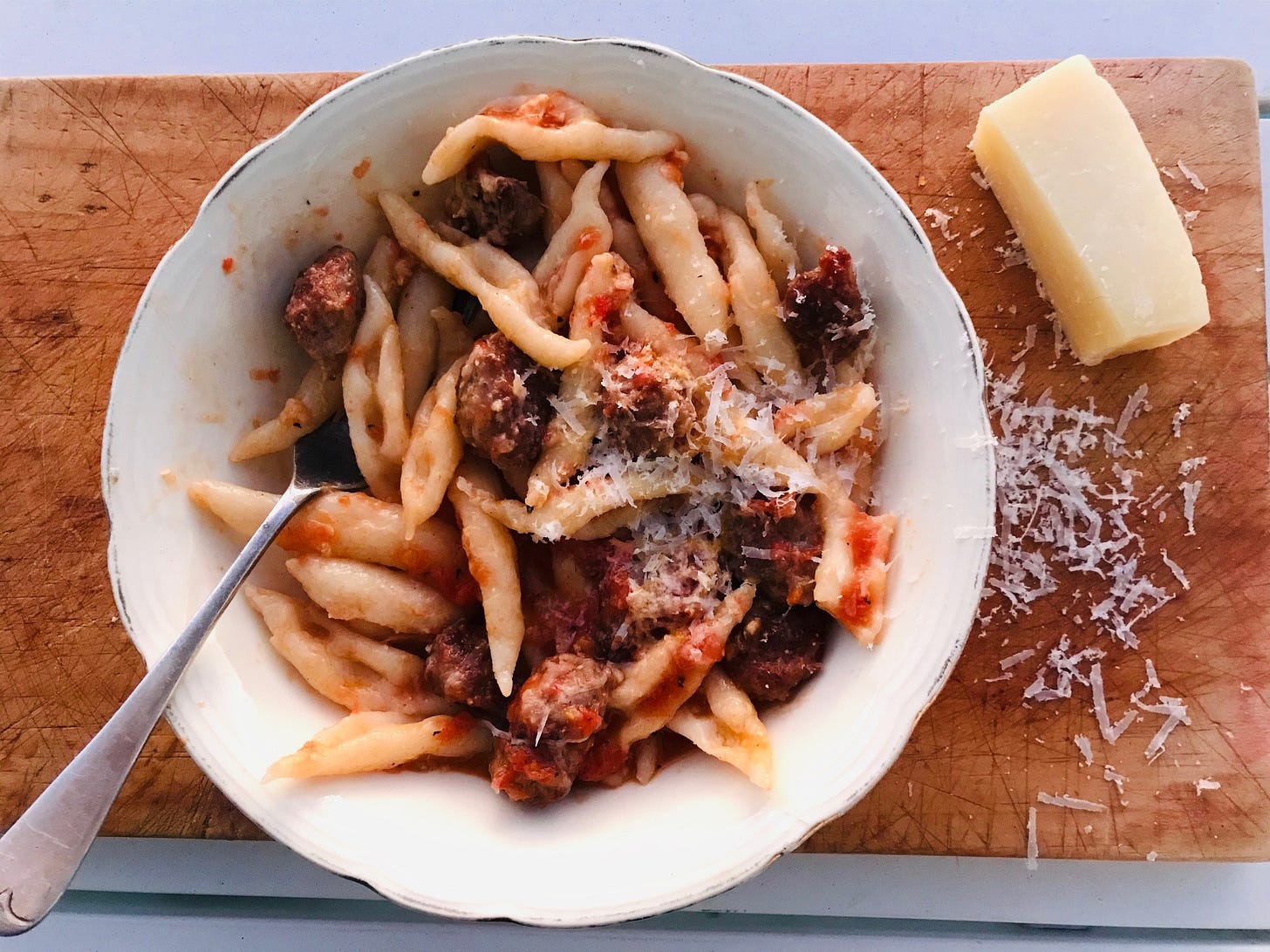 Pasta sauce:
Squeeze out small pieces of sausage from the casing and fry in a lick of olive oil until browned. Grate tomatoes so they're pulpy and add to the pan along with seasonings. Simmer for 5-10 minutes while you cook the pasta.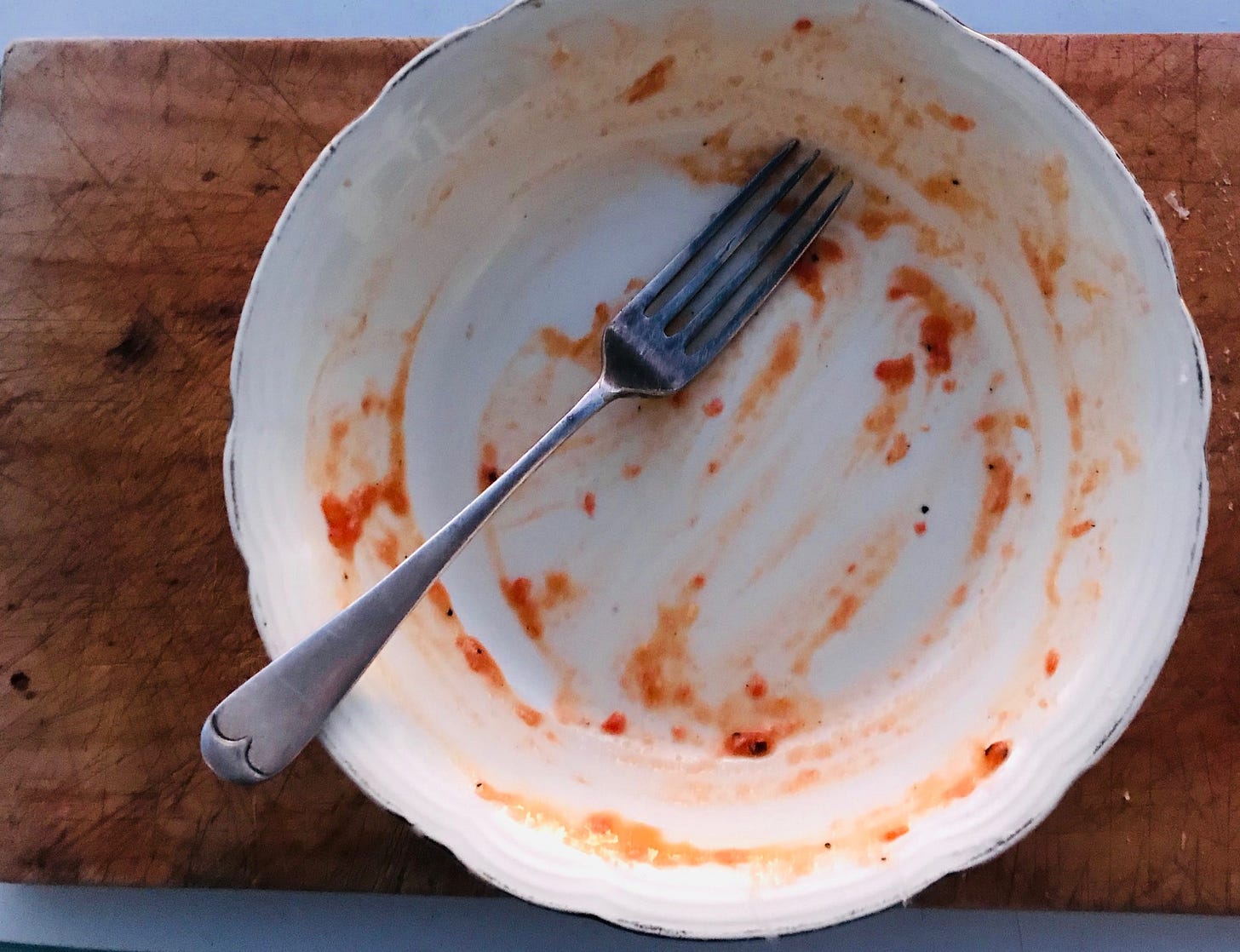 ---
In The Garden: Leigh Bramwell's Tips For When It's Too Cold To Put Your Hands in the Soil!
Leigh Bramwell is a gardening expert - she's spent "forever" as a journalist (at ODT, NZ Herald, her own glossy garden design mag Alfresco and as the Gardening Editor at New Zealand Woman's Weekly), in public relations, TV, book author… she's done it all! Who better to get some advice from:
Q: So what can you do to enhance your garden when it's really too cold to stick your hands in the soil?
A: Try topiary! You can start small with just one plant, and before you know it, you'll find yourself developing competence in accuracy, precision and patience.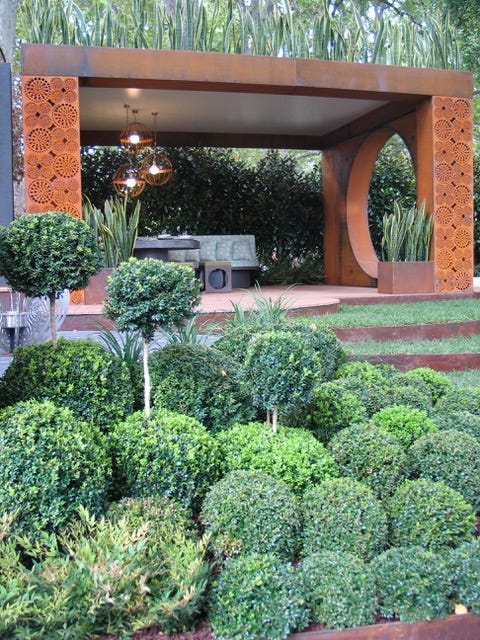 Topiary is one of the oldest means of creating a decorative garden and reinforcing formal layout. Ancient Greeks and Romans did it, and in renaissance Europe it was almost as popular as growing flowers. It's never really gone out of fashion but it's currently undergoing a real revival, and enthusiasts are broadening the scope and introducing a new creativity to the art form.
There's really no limit on what you can create, from relaxed free-form shapes to finely crafted pillars, columns, multi-tiered balls and animals.
Choose plants with small leaves, dense foliage, plenty of branches and a speedy growth habit, get yourself some good quality pruning shears and a pair of secateurs, and you're good to go – at least for now.
---
Missed yesterday's edition? Click here to check it out online now!
Wednesday's Answers: This Week In History Quiz
1. Heavenly Creatures (Starring Melanie Lynskey and Kate Winslet) 2. 19. 3. Six - it was her seventh wedding, but she would go on to marry a total of eight times (to seven different men). 4. 1960. 5. Michael Jackson and Farrah Fawcett. 6. Peter Burling. 7. 47. 8. The Beatles. 9. 1967 10. 13.
---
That's it from us this week! We hope you have a lovely weekend, and we look forward to having your company again next week. In the meantime, do send us an email with your thoughts - simply reply to this email, or, if you're reading online, leave a comment below. And if you are reading online, do yourself a favour and start subscribing. Right now it's free! Just hit the button below.
We hope you have a wonderful rest of your week!
Talk soon,
Alice, Kelly & Nici x